Ingrid & Niall were married in Gordony, Velence lake Hungary. They had a stunning red wedding theme and everything turned out to be beautiful!  
Wedding Dress Style: #LWXT16001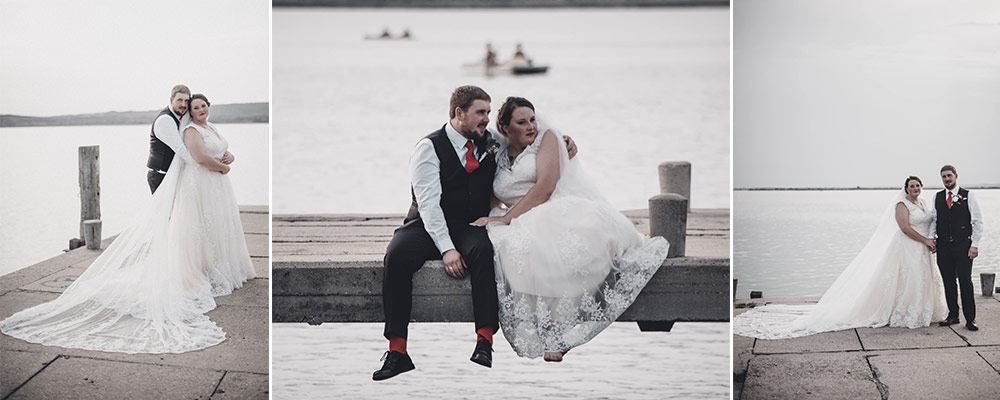 Q: Any advice or tips for future Mrs.?
Do not stress to much, it will all work out. You will be the most beautiful no matter what!
Q: What about your love story?
We met in Ireland through friends and he took me for my first date to the see on a boat. After 2 months we moved together and 4 years later he married me. He proposed me 2 years ago on my birthday. He put the ring on my beloved dog's collar and patiently waited until I noticed it. It took me 2 hours!
Q: Did you enjoy the wedding planning process? Why or why not?
No! I hated it as I had to do it all alone and it was a bilingual wedding. By the end of it, I thought my brain will split in half. I had to sort everything in Hungary from Ireland through emails and phone calls. It was extremely stressful!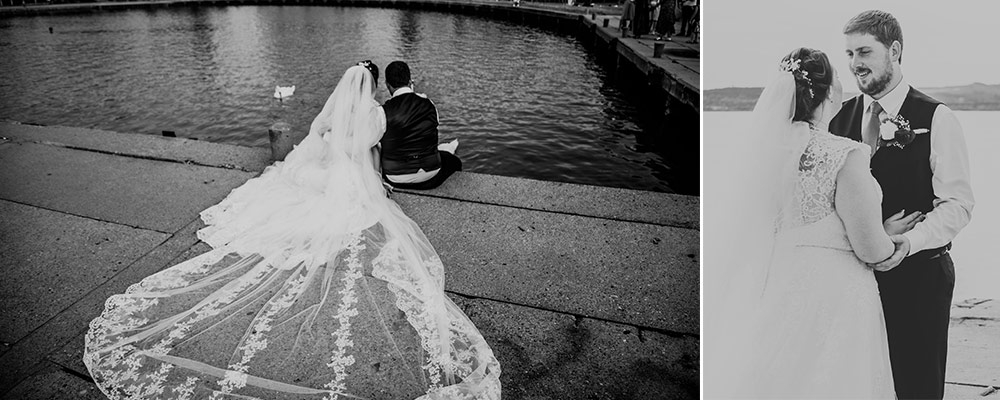 Q: What was the inspiration behind your wedding theme?
I love red and black. Obviously he didn't let me having a black wedding, therefore I insisted to be everything red. It turned out to be beautiful!
Q: What's your hubby's reaction when he first saw you on your big day?
I have a picture of the exact moment as he saw me first. He teared up and was speechless for a solid 5 minutes. It melts my heart ever thinking of it!
Q: What did you love most about your #Cocomelody dress?
Details and the quality. I was very nervous first but when I put my wedding dress on at the first time, I cried. It was so perfect. Nothing to be correct on it. It was made for me. It was unique and breathtaking. Loved every bit of it!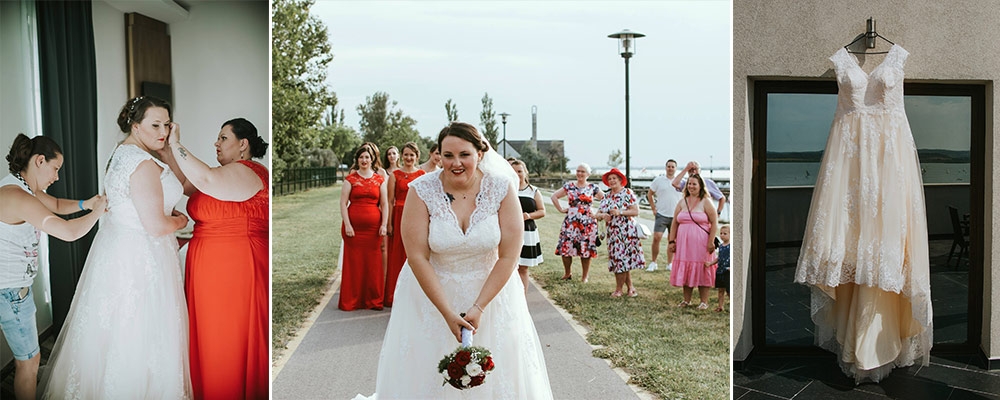 Q: What do you think about Cocomelody?
I already recommend you for every bride-to-be I know and I will in the future as well. So helpful. I am extremely satisfied with Cocomelody!