Laura and Johanny held their romantic I dos in a tropical hacienda in Pereira, Colombia. We love this sweet couple and their gorgeous venue surrounded by beautiful flowers and trees! 
All photos were taken by Dream Pic.
Wedding Dress Style: #LD4481 (custom version)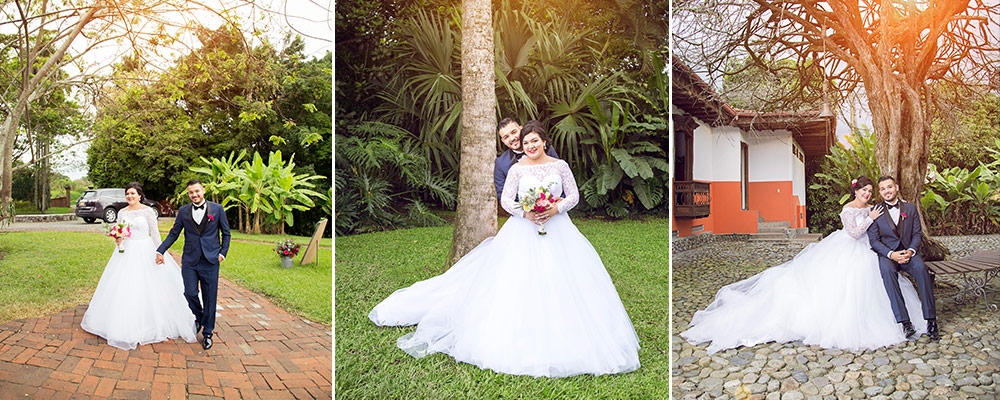 Q: Any advice or tips for future Mrs.?
My main advice for a future Mrs. is to not allow small details of the wedding to overpower the essence of this unity. Many times as brides we easily become distracted with the little details, such as what flowers? what colors? what should go where and this takes away from the joy that we should be feeling as future Mrs. Your wedding is going to be beautiful not because of the decorations you include or because of the music or photographer that you choose, but rather because it is a day in which you are coming together and uniting your life with someone else forever and that is all that matters.
Q: What about your love story?
My husband and I met when we were both in high school. We had an eight-year friendship that led to our relationship now. I had always prayed and hoped to share my life with someone whom I can trust completely. Someone who could bring joy, piece and tranquility into my life in hope that I could do the same for that person. Having such a strong and long friendship before we got married allowed me to truly know who I was getting married to and to trust that together we could build a beautiful home.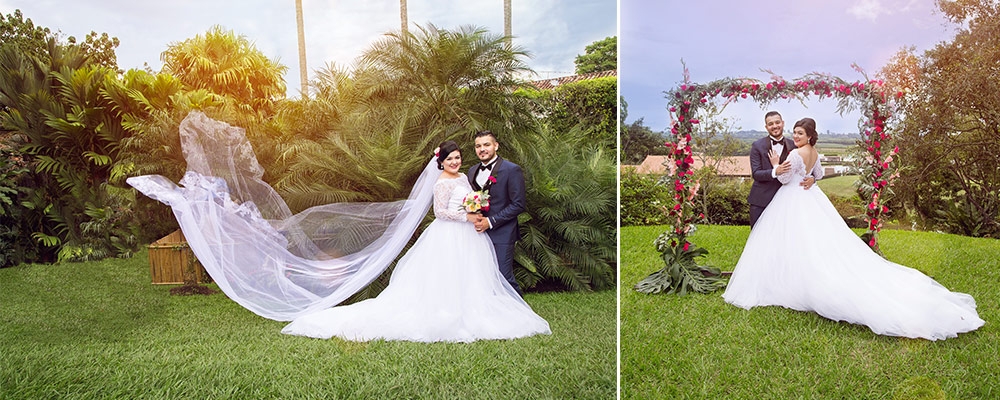 Q: What was the inspiration behind your wedding theme?
My inspiration behind my wedding theme is that I love nature, green is my favorite color! I wanted to have my reception outside surrounded by flowers and trees. I told my wedding planner that I wanted a nature theme with a bit of elegance and that is exactly what she provided for me. The tones of gold added that touch of elegance I had asked for and all the flowers and plants in the hacienda provided us with that tropical feel I was seeking for.
Q: What's your hubby's reaction when he first saw you on your big day?
My husband couldn't stop smiling from ear to ear, he looked very proud to be standing there and I could tell he was just as excited as I was!
Q: What was the most memorable moment on your big day?
My most memorable moment is when my husband told me he had a surprise for me, he took me outside with all the guests by the pool, and recited a poem he had written for me as his friend played the guitar to the rhythm of his poem. Just when the poem was over there was fireworks! I couldn't believe we had fireworks at our wedding! It was something I had wanted to do but did not even bother to plan because I thought it would be too much of a hassle. So the fact that he wrote a poem for me and ended it with fireworks, I just felt like the luckiest and happiest bride ever!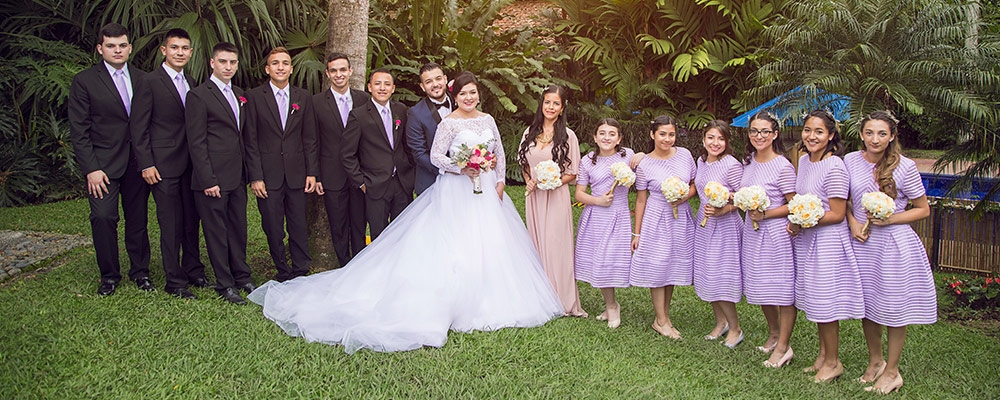 Q: What did you love most about your #Cocomelody dress?
My wedding dress was better than what I had imaged. I wanted poof and I wanted to feel like a princess and that is exactly how I felt. It was comfortable, well-made, and all the details were perfect. I wouldn't change anything about my dress!
Q: What do you think about Cocomelody and the customer service?
I love Cocomelody and I am so happy I found the website when I was searching for my dress because they had styles I hadn't seen anywhere else. The customer service was great, responsive, and very very helpful!