Jennifer & Gunnar held a beautiful garden wedding in Bloomington, California. We're so obsessed with their individual tattoos on the arms, which perfectly matches with the greenery background. Congrats to this happy couple!   
All photos were taken by DominikFoto.
Wedding Dress Style: #LD3734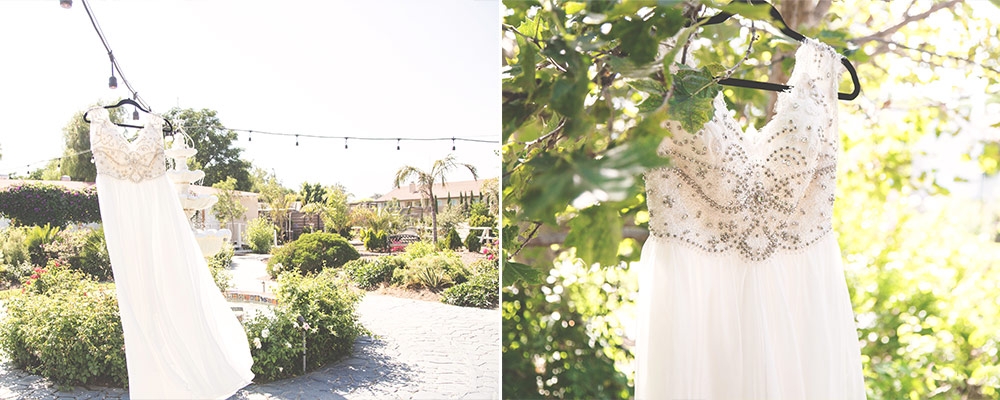 Q: Any advice or tips for future Mrs.?
Enjoy the day, what can go wrong will probably go wrong but don't let it stress you out and have fun. Also don't forget to make time to eat through out the day!
Q: How did you meet? And where did he propose?
We met online through a dating app called meetme about 5 years ago. We're very non-traditional people and we had discussed marriage as the next step for a while so one day we decided to go look for wedding rings and he said if I found one I liked we would get one, well I found one and that's how it went haha.
Q: What location did you pick to have your wedding and why did you choose this place?
We picked to have our wedding at Rancho Las Fuentes modeled like a Spanish Hacienda. It fit everything we wanted with a beautiful garden, and most importantly the owners were the most attentive and kind people we had come across and we knew we would be in good hands.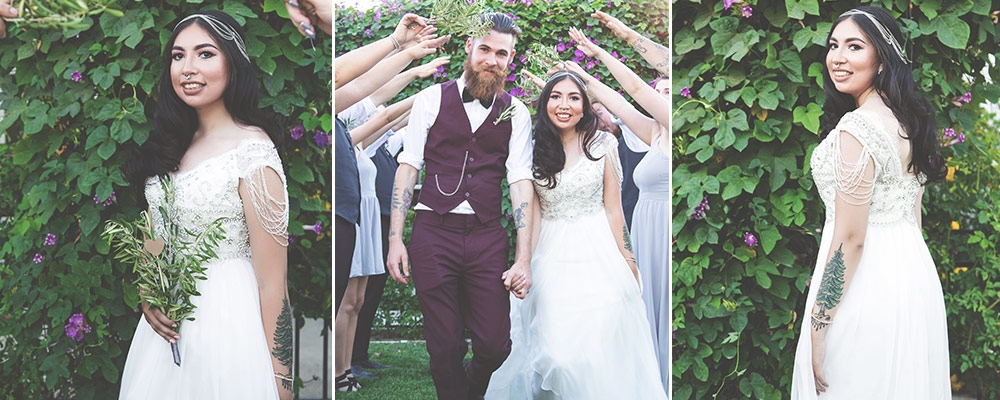 Q: Did you enjoy the wedding planning process? Why or why not?
The wedding planning was a lot of fun for me though a lot of stress. I've always enjoyed watching shows like Say yes to the dress, four weddings, and my fair wedding so finally getting to do it my way was such a blast!
Q: What's your hubby's reaction when he first saw you on your big day?
My husband doesn't express emotion very well so no tears happend, which was not surprising or upsetting to me but, the night before during our rehearsal he actually confessed to me on our drive back home that he almost started tearing up so I almost got him but not quite.
Q: What did you love most about your #Cocomelody dress?
I loved how unique my dress was. I've seen and tried on plenty of beautiful white dresses with lace and poof and all the bells and whistles that traditionally make a wedding dress but I'm far from traditional and I loved how my dress made me feel like an elvish princess (why yes we're a nerdy folk).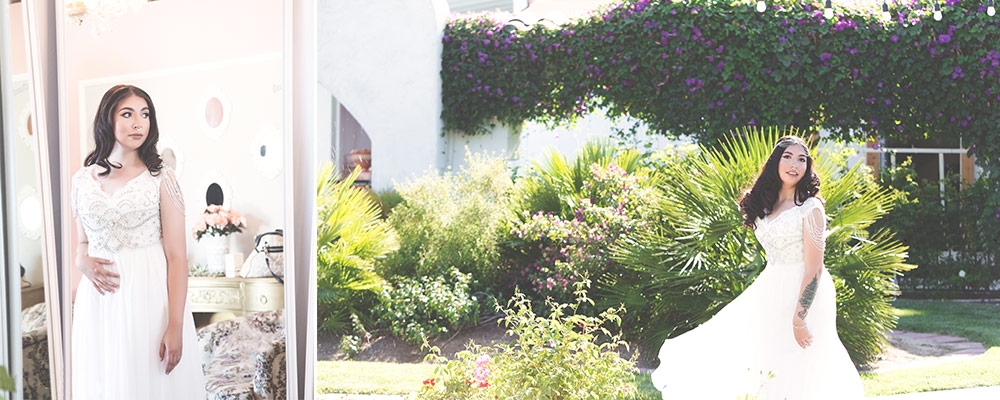 Q: What do you think about Cocomelody?
I loved my experience with Cocomelody, you will not find more beautiful gowns for such an amazing price anywhere else I guarantee it. It's impossible!