Bo & Damon had a classic with a touch of attitude wedding in Noah's Event Venue, Fairview Texas, How dreamy is the nuptial was? Bo looks absolutely beautiful in this mermaid bridal gown with a flowy long veil. Read the Fav pics with us.
All photos were taken by Terah Pliley.
Wedding Dress Style: #LD3943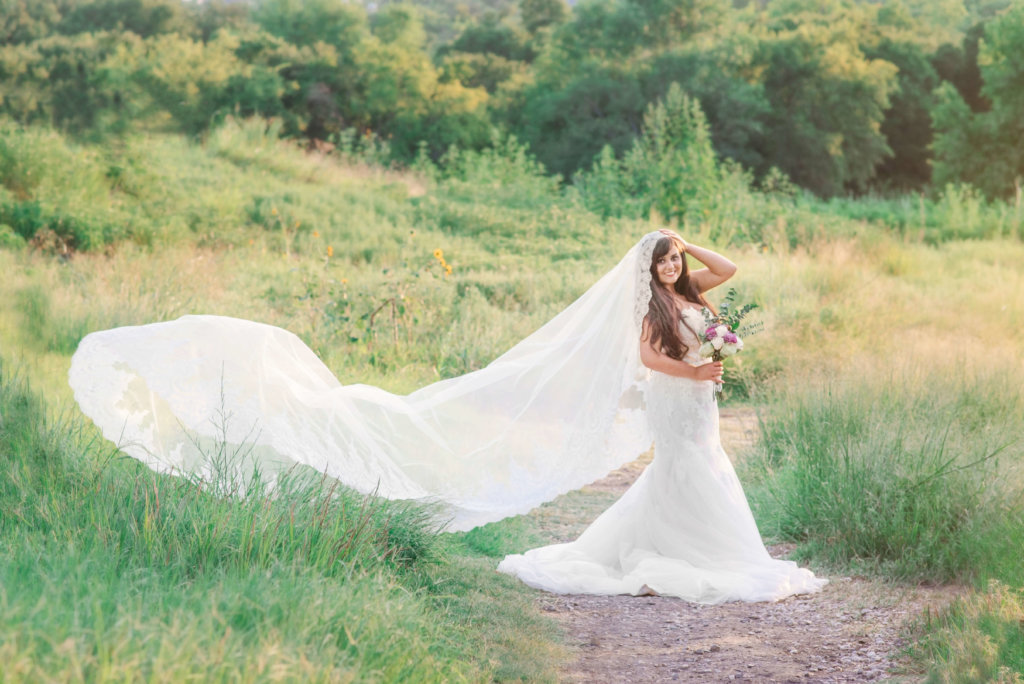 Q: Any advice or tips for future Mrs.? 
I think it is just as important to look after yourself as it is to look after your partner. It's a delicate balancing act. It is really easy to get swept up in a relationship, it's very exciting! Do yourself a favor down the road by maintaining a hobby or career, or something you like to do. Because when you do everything together, there isn't anything to talk about!
Q: What about your love story? And where did he propose? 
Damon and I met in middle school. We didn't date back then, we were part of the same friend group. After high school, we went separate ways. I traveled some, Damon joined the navy got married and had a beautiful daughter. Years later, we reconnected, and after about 4 years of dating, he proposed to me on a European vacation at Edinburgh Castle in Scotland!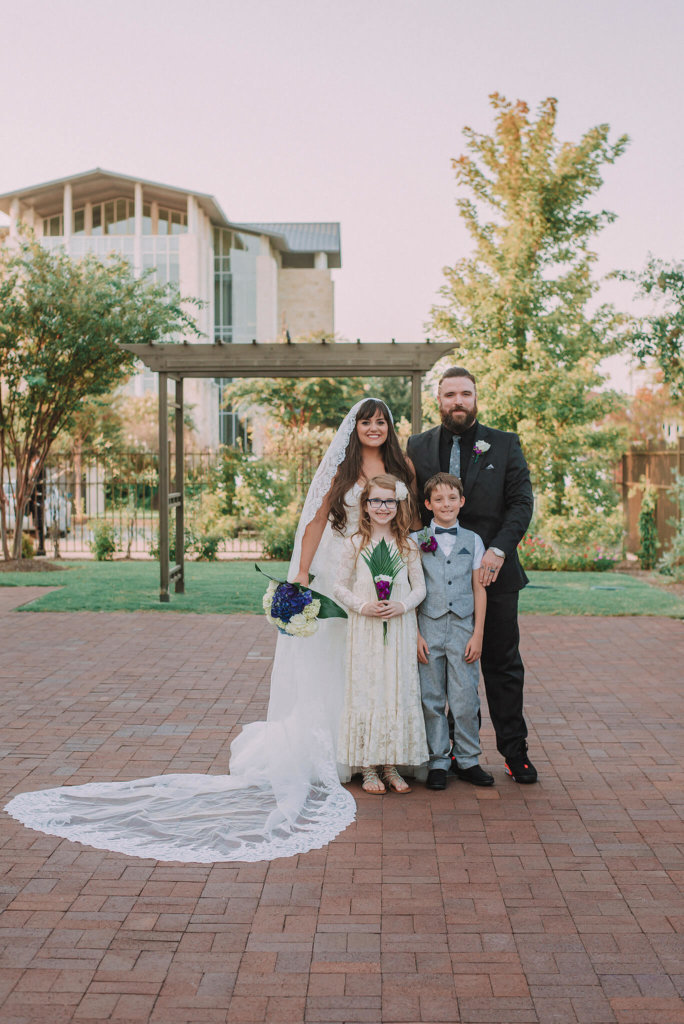 Q: What was the inspiration behind your wedding theme?
Honestly, I let my mom take charge. Out of our 20 person wedding party, I think only 4 people lived locally! I chose black lace for the women, any style. And plain black for the men. Tried to keep it as simple as possible!
Q: Did you enjoy the wedding planning process? Why or why not? 
We got married in 5 months because my older brother and his family were coming to visit on a preexisting trip from England and I really wanted them to be there. I let my mom and her friends coordinate, I just really wanted to keep it simple. The best thing I ever did was to let people help me! So, yes, I enjoyed the planning process!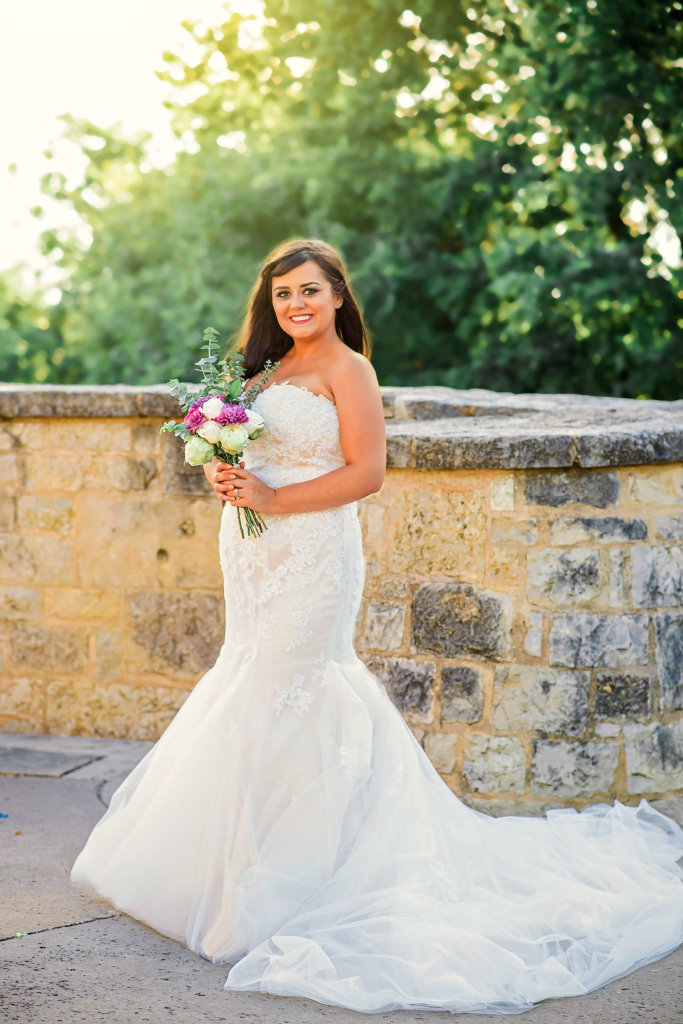 Q: What was the best/most memorable part of the day? 
When Damon and I were having our first dance, I was in shock. It had all come and gone so quickly! I said to him while we were dancing, "can you believe we are already married?!?" He stopped me and whispered in my ear "it's all happening right now, enjoy it!" and kissed me, pulled me closer and held me tightly.
Q: What was your hubby's reaction when he first saw you on your big day? 
He cried! The photographer caught it!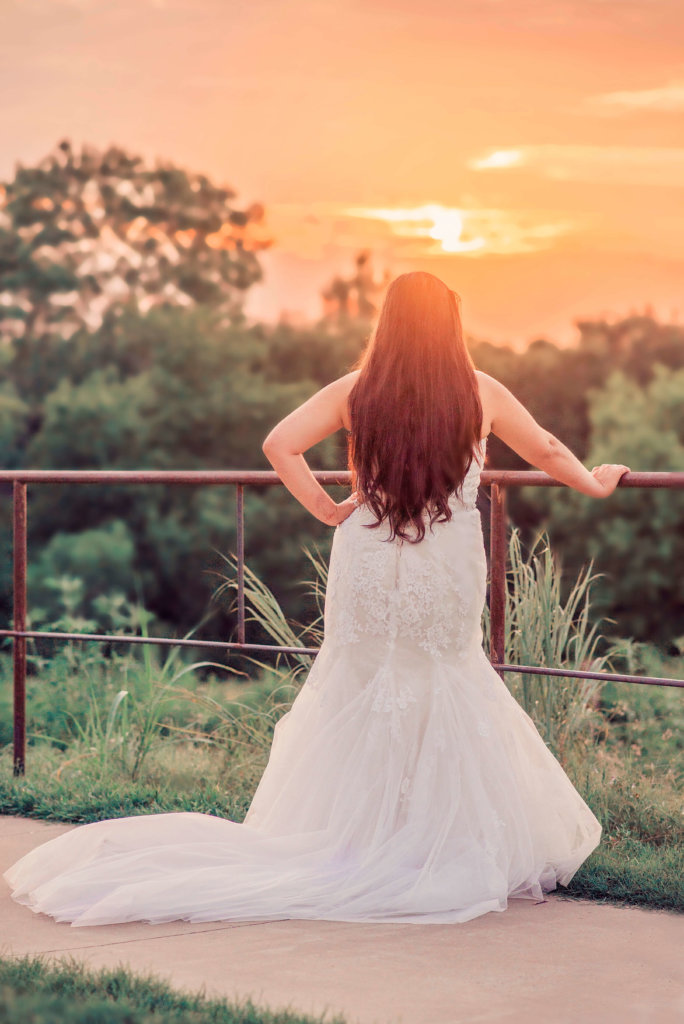 Q: What did you love most about your #CocoMelody dress?
The wedding dress was beautiful. It fit well and made me look gorgeous! The show stopper was the veil I bought from CocoMelody!
Q: What do you think about CocoMelody and the customer service?
Customer service was good, if I ever had questions or issues, cocomelody took care of me.