Tanita & Martin held their I dos at the beach of the Baltic Sea at "Rügen"  – a beautiful German island because they are both in love with the seaside and the beautiful coasts of the Baltic Sea. We can't wait for you to see their special day!
Customized Version of Wedding Dress Style: #CWLT15006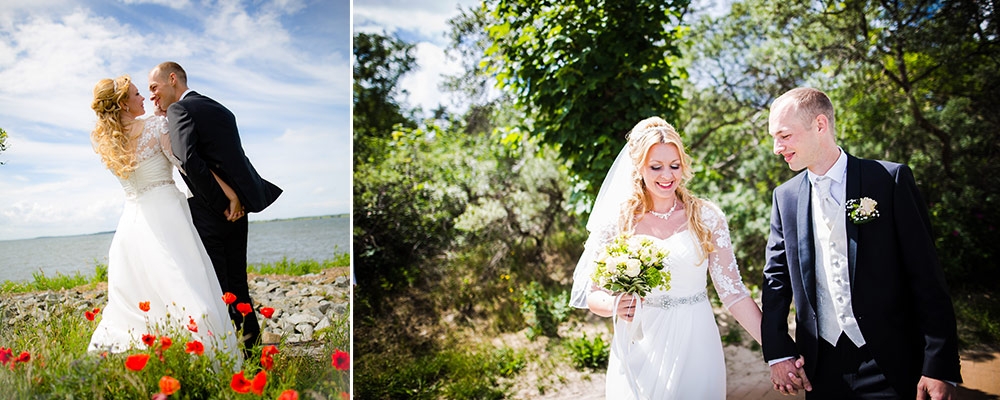 Q: Any advice or tips for future Mrs.?
Don't be scared of ordering your dress by Cocomelody, I was very happy about my lovely dress and the custom service.
Q: What about your love story?
I did met my big love at a training/seminar for my work and it was the big bang to my heart! I already thought it wouldn't exist. After some disappointments with other man, he showed me the way back into love in a very lovely and patient way.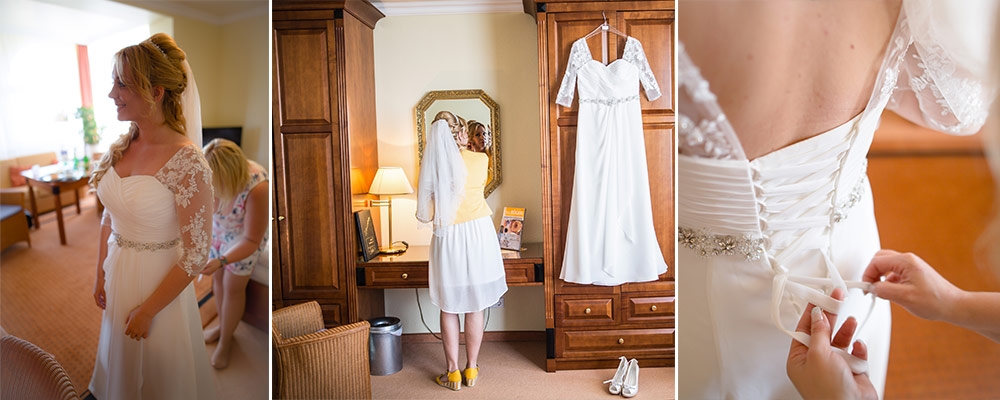 Q: What location did you pick to have your wedding and why did you choose this place?
Both of us are in love with the seaside and the beautiful coasts of the Baltic Sea. For our civil marriage in little, with just the family and best friends, we connected our summer holiday with the marriage. The wellknown German "Hotel Hanseatic" is a specialist for doing beach weddings at Goehren on Rügen. It was a beautiful place for making our dream come  true.
Q: What's your hubby's reaction when he first saw you on your big day?
He was speechless and very emotional.
Q: What did you love most about your #Cocomelody dress?
Because it isn't very warm at the coast, I customized my wedding dress with half arms. They were completely embroidered with pearls and lace. I also loved the crystal stones in high-quality.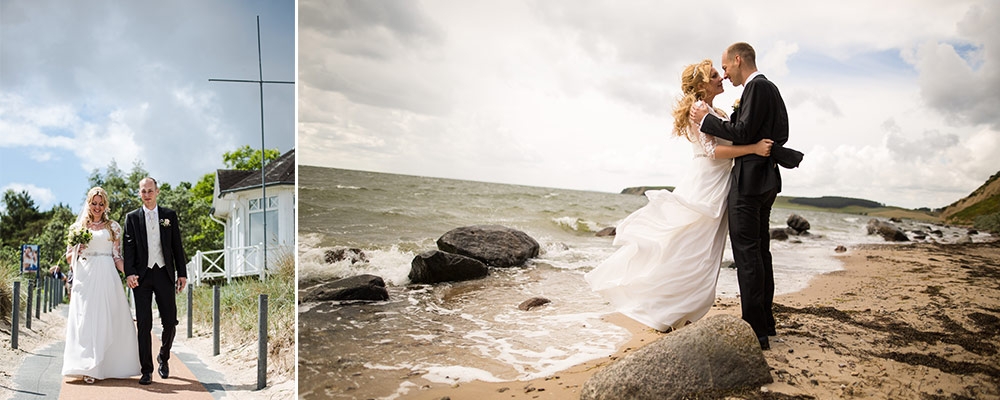 Q: What do you think about Cocomelody?
Cocomelody was the best choice, because I got a custom made dream dress. Special thanks to Leonie, because she always stayed in contact with me about the whole producing process and answered all my questions very fast.