Nikki & Joey were tied the knot in Leoness Cellars in Temecula, California. Such a beautiful vineyard wedding! Congratulations to this sweet couple and we can't wait for you to see their special day!

Wedding Dress Style: The combination of #LD3681 + #LD3943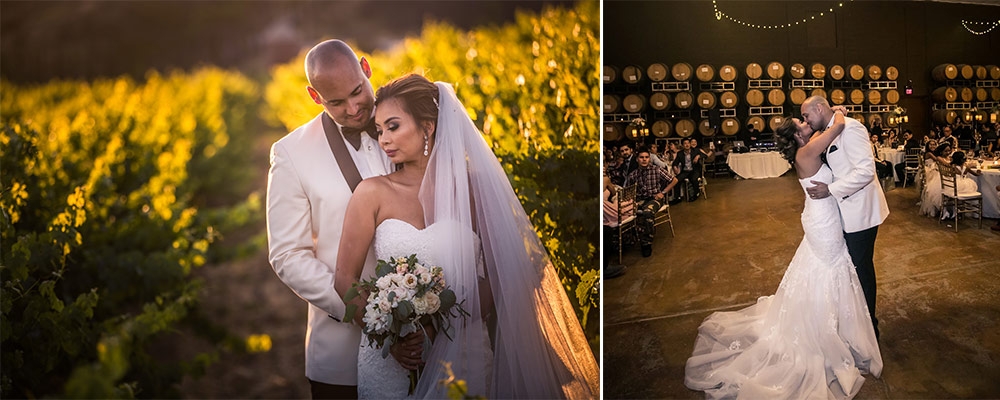 Q: Any advice or tips for future Mrs.?
Aside from your wedding coordinator, I suggest gathering a team of your close friends or family (maybe 2-3 people) who can help with extra stuff like decorating or last minute purchases! I called them my runners, and they totally helped my vision come to fruition!
Q: What about your love story?
We met when we were young! Like high school, I was 15, he was 16 and we were close friends until after I graduated college. We always knew we liked each other but never came official until we were older! He's truly my best friend and knows me like the back of his hand, lol As kids, we used to joke around saying we'd get married in Hawaii because it's so perfect there, so September of 2016 he proposed in Waialae Country Club in Oahu by the beach, totally unexpected! I thought we were just out to check out a steak house, but got something way better! lol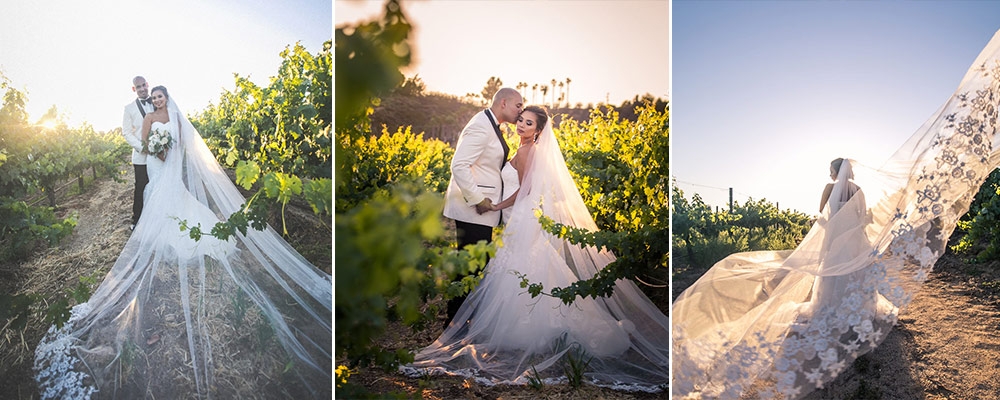 Q: What was the inspiration behind your wedding theme?
We love the whole rustic theme and I love love love Gold! So we combined that with favorite hobby, lol WINE! We were set on having a vineyard wedding.
Q: What was the best/most memorable part of the day?
Dancing with my dad for the father-daughter dance because my dad has been wanting to dance "Butterfly kisses" since I was a kid. The second would be performing the "Hawaiian Wedding Dance" hula because I've always wanted to dance that for the man who is now my husband!
Q: How did you decide on your dramatic veil?
My mom and my bridal party really wanted the royal cathedral wedding veil! I'm glad because it looked breathtaking!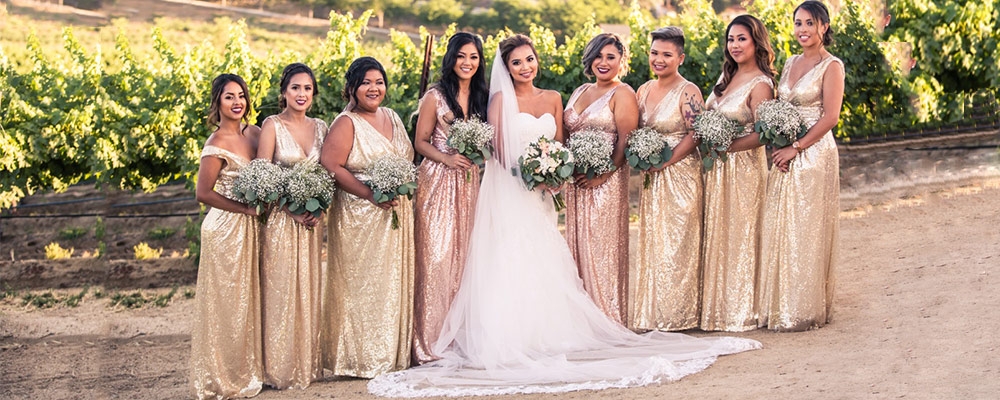 Q: What did you love most about your #Cocomelody dress?
I love how my dream wedding dress is custom-made and no one else has it! It's not a wedding basic dress! Puey totally put in work!!
Q: What do you think about Cocomelody and the customer service?
Excellent! I was scared at first, but Puey calmed me down and I love how he cut the dress on the spot and made last-minute fixings!