Shoshana & Allen said their I do's in the house of Allen's grandparents. Surrounded by their most loved ones, they had a wonderful rustic Fall wedding! Congrats and wish both of them a long and happy marriage life!
All photos were taken by Shanda Strickland SMS Photography.
Wedding Dress Style: #CWSF14004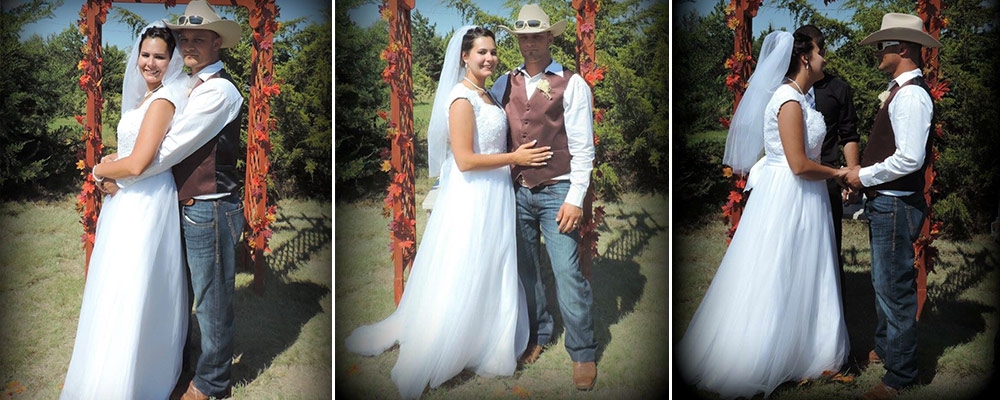 Q: Any advice or tips for future Mrs.?
Whatever you do just remember it's you and your husband' day, not anyone else's. Just remember to love with all you have and never go to bed angry. And always fight and never keep trying.
Q: How did he propose?
Our love story is kinda weird but in the end a good kind of weird. On December 25th, 2013, in front of my brothers, sister, mom and step dad, he got down on one knee and asked me to marry him. At first, I was like in shock and didn't know what to say. I was crying and kept saying "is this real?" And i said yes! I was so happy, the happiest I have felt in a long time because I knew I made the right decision to get back with him. And of course, I made him ask my dad and my step for my hand in marriage and they said yeah they would love that. Then from that, there are love grew and grew. I moved away to Oklahoma and we kept moving all over the place. Then finally on September 17th, 2016, we got married with our loved ones there with us and also beautiful baby girls!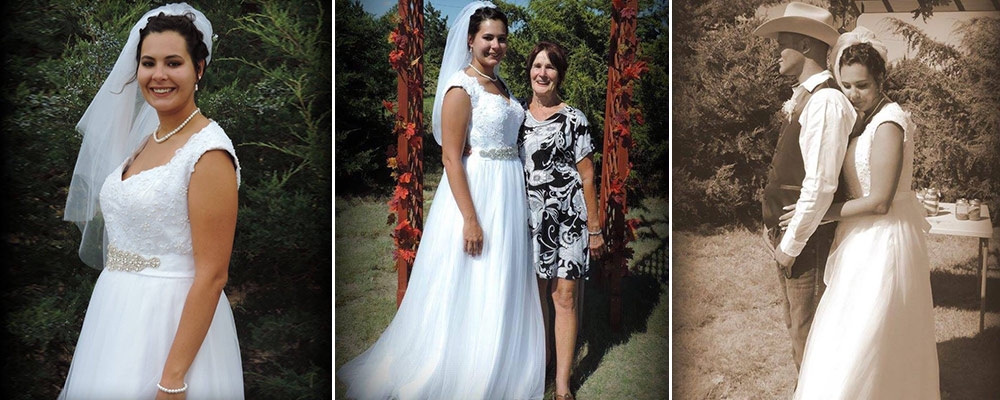 Q: What was the inspiration behind your wedding theme?
First of all, because I love Fall, it's my favorite season. I love all the color and everything about it. Secondly, would have to be is my husband's Grandpa was very sick and it was important for us to have it there so they could be there to see it. They really can't get outta the house because they both are on oxygen. And thirdly, would have to be is we both didn't have a wedding before so it was important for my husband to give me the best wedding ever!
Q: Most memorable moment on your big day?
Most memorable moment would have to be when my dad walked me down the aisle and I got to see my love looking at me.
Q: What did you love most about your #Cocomelody dress?
My dream wedding dress looked amazing on me and fit so well with the wedidng theme. And for someone who doesn't wear dresses, I felt very beautiful that day.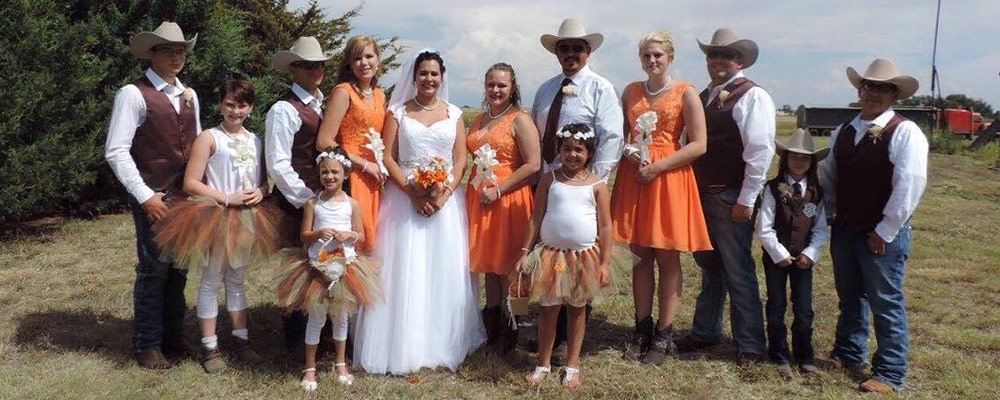 Q: What do you think about Cocomelody?
I love Cocomelody very much and would definitely tell other people about it. I love that you guys have all different kinds of dresses not just a couple types!