Jess & Gavin said their "I do" in Manjimup, WA. Their vintage outdoor wedding featured a lot of natural elements with peach whites, cream and light pinks. We's so in love with this sweet couple, and with everything about their big day!
All Photos were taken by Lumans Photography.
Wedding Dress Style: #LD4722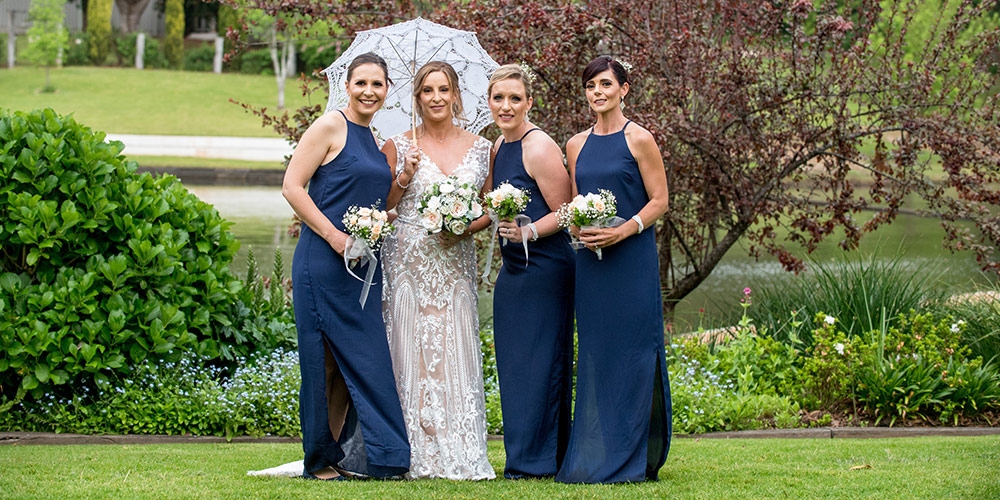 Q: Any advice or tips for future Mrs.?
Depending on venue ( more on outdoor weddings ) sometimes it's the little things that are overlooked. Such as: where are the power points? do i need extension cords? are rubbish bins provided? is ice supplied?
On the day we took 10 min to ourselves after ceremony congratulations from guests and photos just to take everything in and appreciate the moment in a secret garden before rejoining the guest.
Q: What about your love story? And where did he propose?
Tinder….. but it turns out one of my bridesmaids, and Gavin's work colleague was a mutual friend whom only 6 months prior Gavin had asked if she had any single friends… but she told him that he wasn't ready (having come out of a 14yr relationship only 1yr prior ) and i was too good for him to hurt me.. Fate brought us together in the end. He proposed to me with his beautiful 3 boys early in the morning two yrs after we started dating.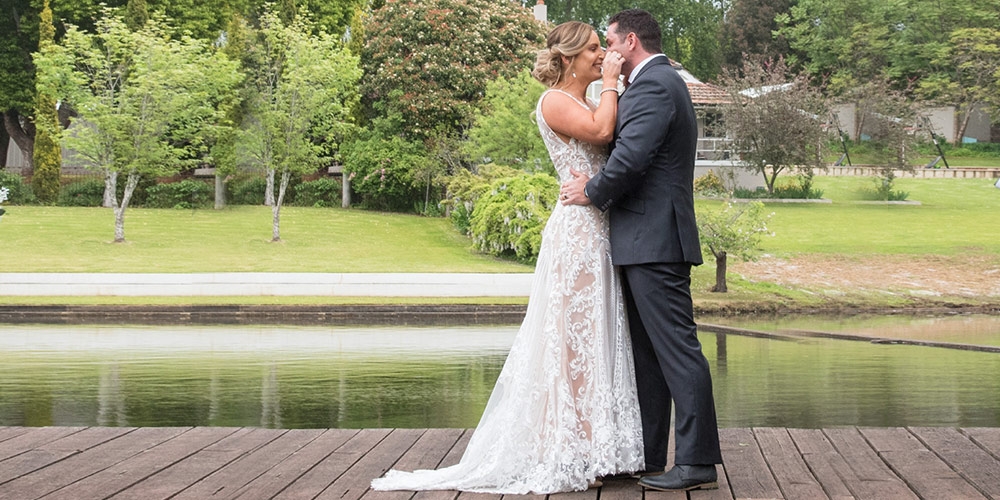 Q: What was the inspiration behind your wedding theme?
Simplicity, nature (down south), outdoors. Delicate subtle fairy lighting. Peach whites, cream and light pinks with green foliage for the flowers.
Q: Did you enjoy the wedding planning process? Why or why not?
Yes and No at times. It wasn't too bad because we kept it simple, had a budget and knew what we both wanted.. location.. look of dress & suit.. food .. theme and colour scheme.
But taking on making all our decorations, centerpieces, bouquets, signs was a bit stressful at times and we did a few times toy with the idea of just eloping, Lol … very glad we didn't.
Q: What was the best/most memorable part of the day?
The ceremony… the way the celebrant delivered it and our vows to each other. May have bought a few tears to or eyes. Also we did a few risky photo shoots. One in a boat and the other we tiptoed across a 20cm concrete wall between two lakes… so much fun… laughter all round with everyone taking bets whether or not we would fall in.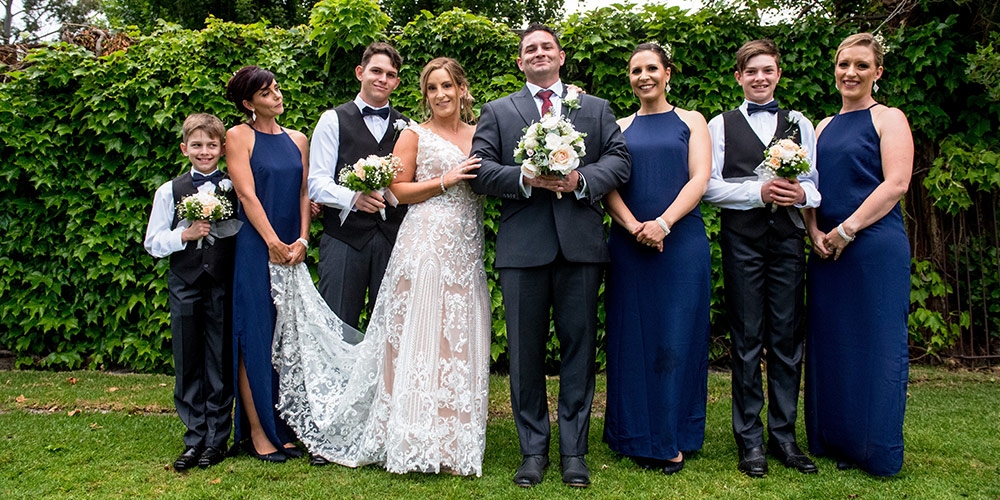 Q: What did you love most about your #Cocomelody dress?
As soon as i saw it, I knew it was my wedding dress! I had showed my girl friends (bridesmaids) about 5 years ago, a similar dress but couldn't find one like it. Late one night i stumbled across your site and jumped with joy squealing (waking up my partner in the process) telling him i found it !! Although i couldn't show him Lol.
The simplicity of the dress with the ivory lacy over the subtle silky nude underlay looks classy and vintage!! The fact that its only two layers means that my breathing wasn't restricted and i could move , dance and sit with ease and also not overheat it my dress!!
I loved how affordable the dress was and that for only a little extra you could get it made to measure, and done all in under 40 days.
When i got it, It was true to size and looked just as good if not better than in the photos.
Also that the dress seemed to change tone, thanks to the nude silk underlay in different lighting as the evening went on. Making for great photos.
I got so many compliments about the dress and have already had about 3 different friends asking me where I got it so they could order wedding dress!!
Q: What do you think about Cocomelody and the customer service?
I loved the customer service and the ease of ordering it. Also the live chat help line was useful. The fact that i could take my measurements and order a custom made dress online was great! Cocomelody has kept in touch with me the whole way through the process and still now for feedback!
Big thanks for my dress to Cocomelody, making the picture in my head come to life and making me feel beautiful on the day.