Jessica and Daniel had a rustic outdoor wedding with the sweet "love story" theme in Watsonville, California. The couple had an emotional ceremony, and we loved hearing all about their big day! Congratulations Jessica and Daniel!
All photos were taken by Felipe Vilchez Photography.
Wedding Dress Style: #H1PN0352
Q: Any advice or tips for future Mrs?
Wedding planning can be stressful, specially with all the details that are involved. When things are stressful, remember why you're doing all of it, because you're looking forward to marrying your best friend. If you focus on the greater goal things, that will get much easier. Trust me! On our wedding day, our wedding cake collapsed after it was set up, we had no wedding cake, but it didn't matter. I was married to my husband, everything could fall apart and it wouldn't change that we were married. That's what matters at the end of the day, that you're happily married, all the messes that occur or the craziness becomes things you and your spouse laugh about.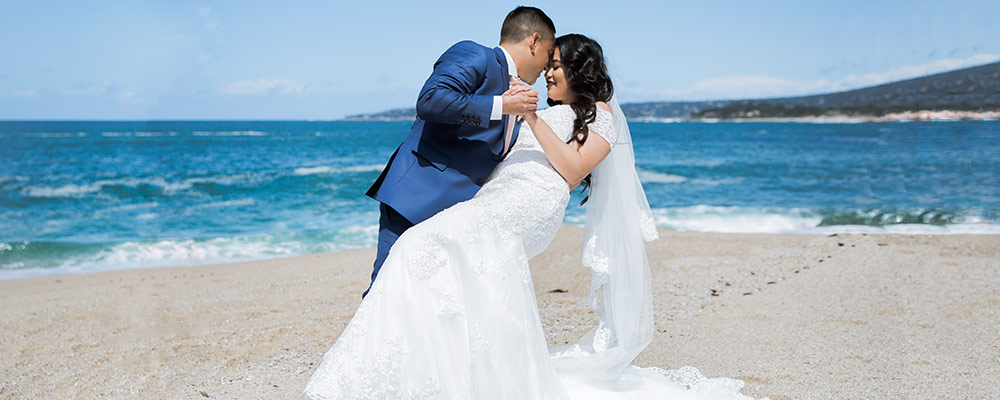 Q: How did he propose?
My dream proposal was a backyard proposal with close family and friends and lots of twinkle lights, and my husband did exactly that. For the short story, our videographer, my brother in law – Adrian, captured it all and put together in a video. For the long story, I had a feeling a proposal was happening soon since we had been talking about it. On the weekend I was expecting it to happen, I got all dolled up but my husband ended up cancelling our plans last minute, I was upset and didn't think a proposal would be happening for another week. I didn't know at the time but he cancelled our plans to set up the proposal.  The following day our families and friends had dinner at his parents' house, after dinner we sat to watch a movie. During the movie, he ended up "falling asleep". I thought to myself, "He's definitely not proposing today, he'd be too nervous to fall asleep!" A while later, he suggested we should go outside and see his new puppy, as we walked out I saw everything set up along with our family and friends waiting for us. There was a lit path of candles with rose petals, this path lead to different points in his backyard where different books waited for us. Each book's title related to our relationship. At the end of the path, he got down on one knee and proposed with my dream ring! 
Q: What inspired your wedding theme?
My husband has a love for books and I for fairytales. The perfect combination was a "love story", and that's what we picked. Our invitations were designed like a book, our centerpieces were books, and our real life story was a love story, it was the perfect theme for us.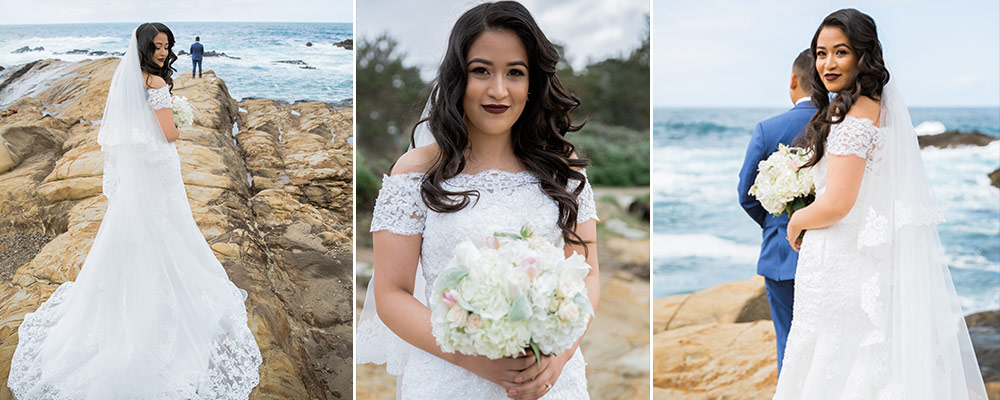 Q: What was your hubby's reaction when he first saw you on your wedding day?
He couldn't stop smiling. The whole day he commented on how beautiful I looked and how much he loved my dress choice!
Q: What did you love most about your mermaid wedding dress?
I was looking for a modest dress that still made me feel attractive, I found just that. It fit me perfectly and made me feel like a Spanish bride. The dress itself is beautiful, but the silhouette and the intricate details have a way of making a bride look stunning.
Q: What do you think about Cocomelody?
I love Cocomelody! I wouldn't have found the perfect gown within my budget if it weren't for Cocomelody. I definitely didn't compromise quality with price. I will shop at Cocomelody again, I'm already looking at gowns for future anniversary shoots! In a heartbeat I'd recommend any bride to find or even design their gown with them. The staff is beyond talented and helpful, you won't leave Cocomelody with a bad experience. If I love Cocomelody, every other bride will too!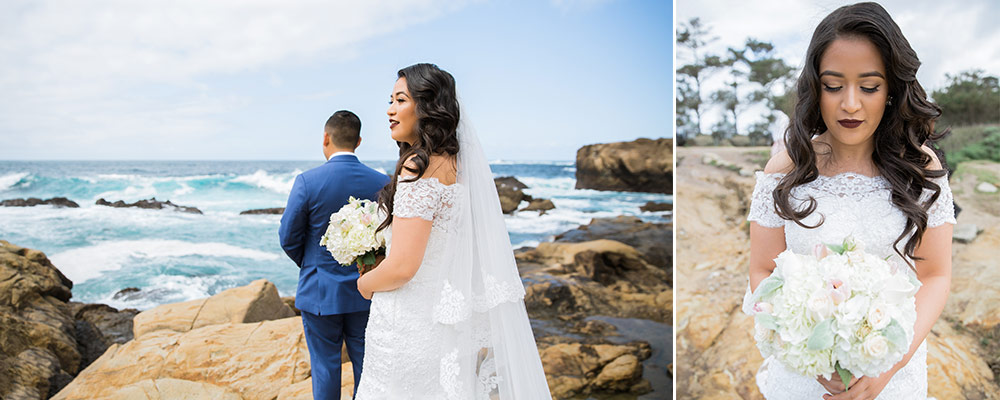 IG Post Review from Jessica:
"I traveled to Cocomelody LA store where the amazing designer Puey Quinones found my dress on the fourth try, trust me all the other gowns were just as amazing. When I received my custom sized gown it definitely needed a few alterations and a bustle. All of which Cocomelody LA store took care of for no extra charge! When looking for my wedding dress, I had a small budget, I'm thankful I didn't have to settle for a low quality dress. The details and the quality of the materials from the dresses at Cocomelody is shocking, you don't compromise quality with price. If you're looking for a gown I'd definitely recommend Cocomelody in a heartbeat, I'm already looking at which gown I want next for future anniversary shoots.