Aya and Jake tied the knot in Victoria, Australia for a rustic, country-garden wedding. Aya looked truly like a fairytale princess in white on her big day. Congrats and wish you have a happy and long marriage life! 
Wedding Dress Style: #h1ii0017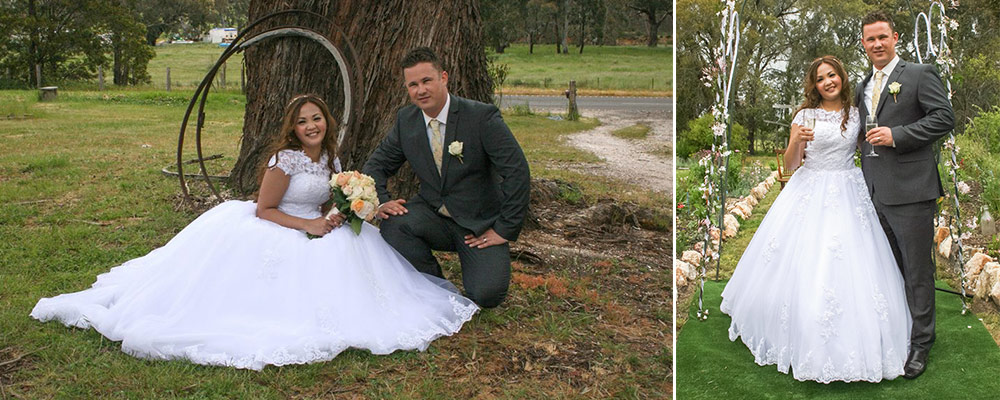 Q: Any advice or tips for future Mrs.?
Know what you want! 🙂 Doesn't matter if its really simple or glamorous, as long as you are happy 🙂
Q: Tell us your love story!
We were online friends for years. We always talk everyday, like every time we have a chance to talk we will or leave a message to each other. Then he decided to visit me at the Philippines. We really got along well as if we knew each other from the start. Every minute was unforgettable. Then he courted me and after 2 years we got engaged and now we're married!! 🙂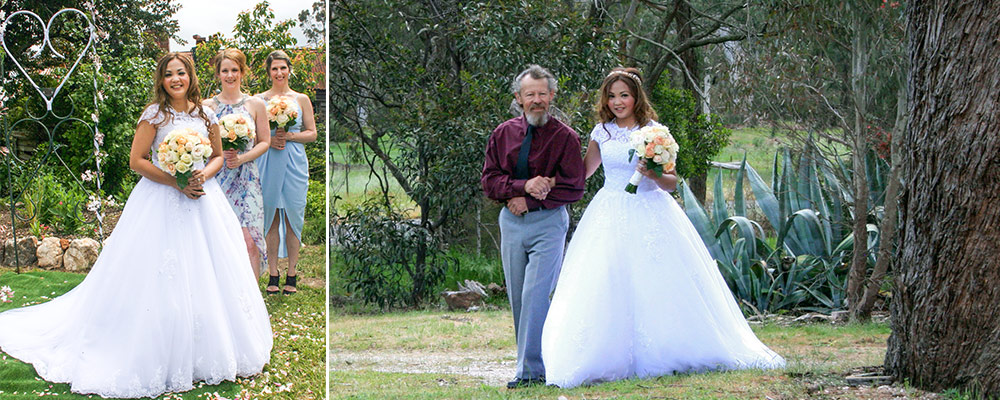 Q: Memorable moment on your big day:
Every moment on that day was unforgettable. It's just so wonderful. His face the moment he saw me walking towards him was priceless!
Q: What was your hubby's reaction when he first saw you on your wedding day?
He was smiling at me like he was waiting for me for a long time. He got a bit teary-eyed then he told me that I look lovely 🙂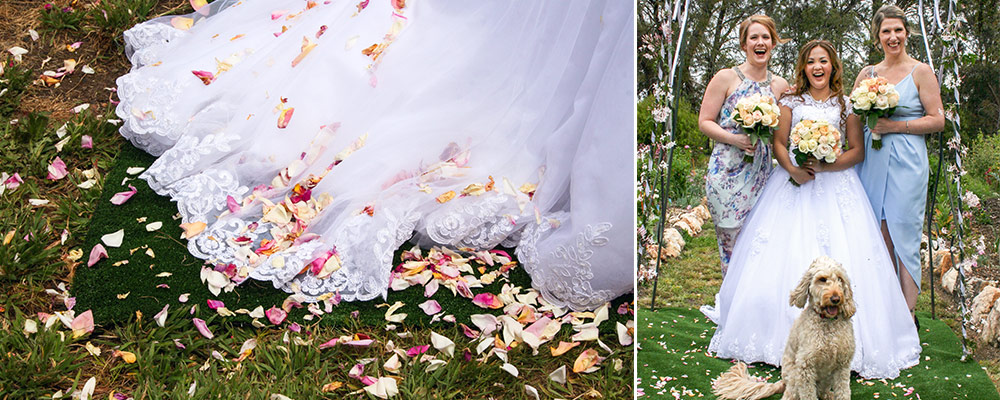 Q: What did you love most about your #Cocomelodydress?
At first I wasn't sure if it was right to do it online for a wedding dress because of the measurements, kind of gown was it or even if it will look the same in person. But I looked at the website, and keep browsing until I saw this dress. It was soooo beautiful. It was so white, so simple with its lace and its finishes as well. I just fell in love right away. So I did the measurements and ordered the dress.
Q: What do you think about Cocomelody?
I think Cocomelody did great! All the measurements were exact and the dress looks so pretty. I'm so glad I did order my dress from you guys! And all the staff members were really helpful with everything. I'm so happy with the dress when it arrived. It looks perfect. I reckon it looks prettier in person. And the materials used were good too. It was just amazing. 🙂
Facebook Review from Aya: