Amanda & Bryon celebrated their big day with a rustic Biker theme on May 6, 2017 in Las Vegas Nevada. Congratulate!

Wedding Dress Style: #CWLH13006
Q: Best wedding advice?
The best wedding advice we got was that at the end of the day, you're married to one another, so whatever stress,bickering, whatever, at the end of the day, needs to be put aside, and you two need to just enjoy each other's company.. The best wedding Advice I can give to someone.. Something will go wrong, doesn't matter what it is, all you can do is improvise, and don't let it ruin your day, because you only get this day once in your life.
Q: Tell us your love story!
Our love story, started out with a first date, where neither of us liked the other, I felt he was arrogant and he thought I was stuck up, two weeks later he asked me to take a trip with him on his motorcycle, and I was hooked. We were inseparable. He would come over and leave stuff, secretly he was moving in (haha). It wasn't until a few months later when he was interviewing for a job in Texas (We live in California) that I offered for him to fully move in (I didn't want him leaving!) He moved in about 3 months after we started dating, he Proposed almost 3 months after that, and we got Married on May 6,2017.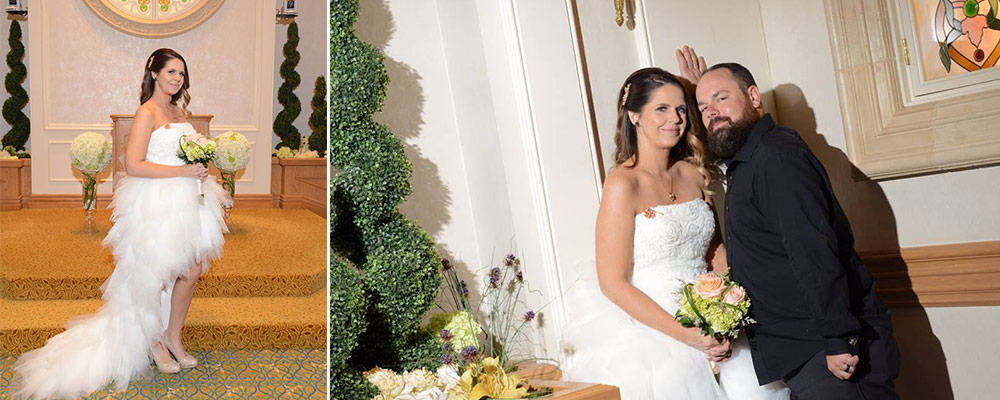 Q: What inspired your wedding theme?

Well, we wanted to incorporate what brought us together and something he really loves is his Motorcycle. I still wanted something rustic and we found a way to mesh the two, together.
What's your hubby's reaction when he first saw you on big day?

Bryons reaction, was exactly what I thought, he looked stunned, and nervous, and he pinched the bridge of his nose (that's what he does when he tries not to tear up and cry) it was everything I wanted to see when I started walking towards him.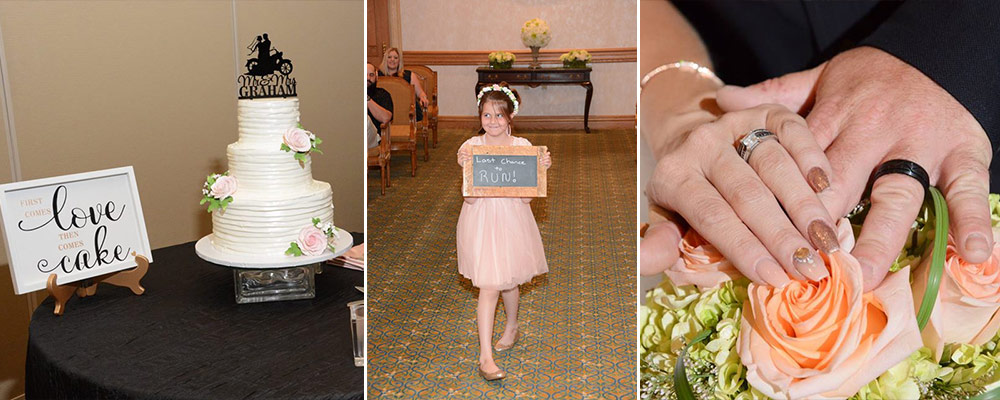 Q: What did you love most about your #Cocomelodydress?

Ohh.. my wedding dress.. It was fun, and flirty, and it complimented my figure, it was everything I'd been looking for, but just couldn't find in any store ( I tried on 29 dresses in other stores) and having it made wasn't an option. When I saw it on the Website I knew.. I knew it was the dress! When it arrived and I put it on, I squealed like there was no tomorrow and I did not want to take it off. When trying on other dresses.. I didn't come close to having that reaction.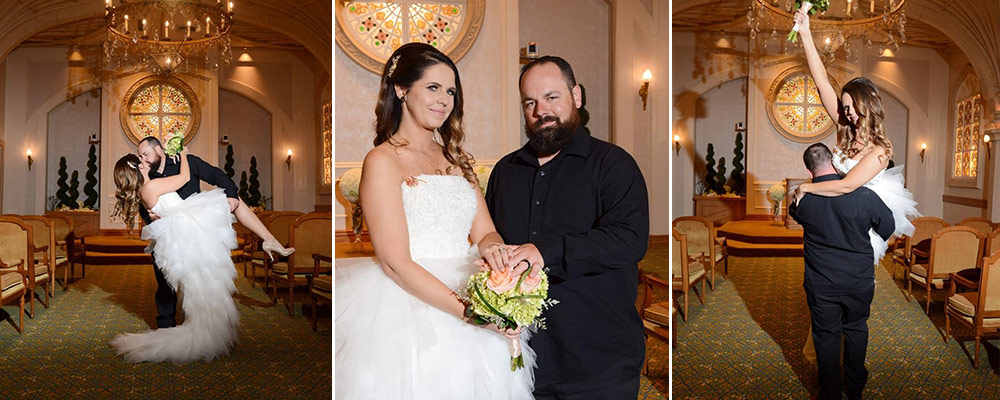 Q: How do you think about Cocomelody?

I think Cocomelody is Absolutely amazing, the unique gowns/dresses, the prices, and their LA store, simply Fabulous. When walking to the chapel to get married while in my dress, I had 5 women stop me and ask me where I got my dress, 3 of them typed the website into their phone and asked me if it was the right site. I couldn't stop raving about Cocomelody.
Facebook Review from Amanda: