Kasimilo & Joanna celebrated their big day at the Rarotongan beach and Spa resort. Their colorful island wedding definitely made us in awe. Joanna was beautiful in white while her bridal party was dazzling in different ombré shades (her youngest daughter was just the cutest!) Congratulations to Kasimilo & Joanna and wish their family everlasting happiness!!
All photos were taken by Jenna.
Bridesmaid Dress Style: #COZF17008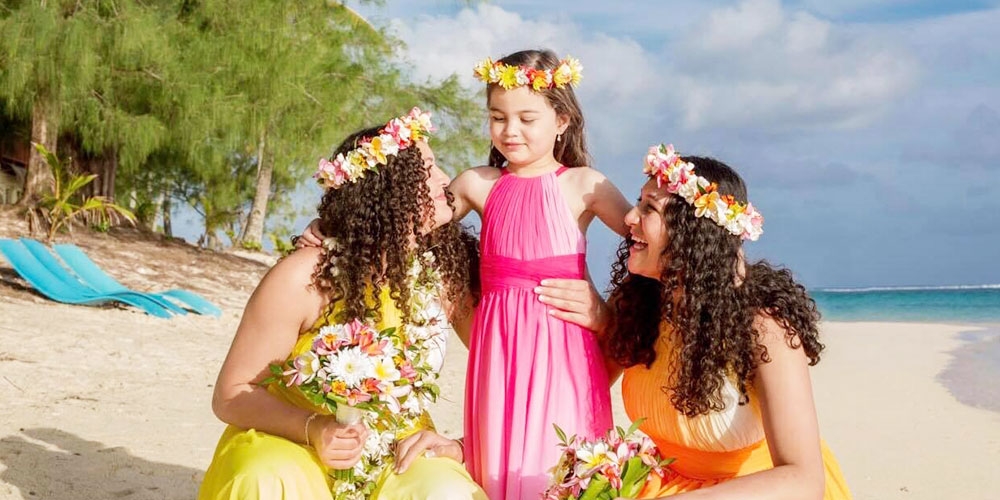 Q: Any advice or tips for future Mrs.? 
My sisters in law isn't a wedding planner but she is just super organized and amazing doing small things, once a week which made the last two weeks before the wedding stress-free. 
Q:  What about your love story?
We meet 16 years ago and finally ties the knot after 4 beautiful kids.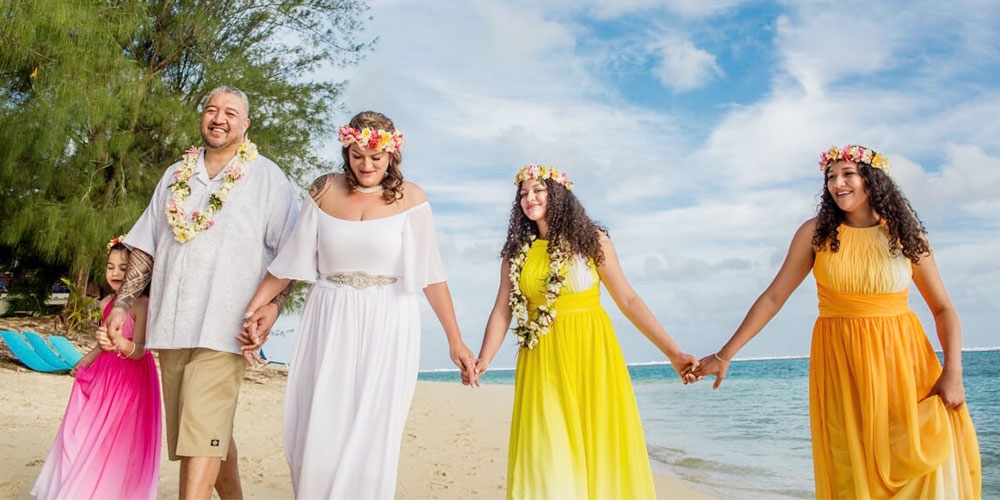 Q: Did you have a particular theme or color scheme? Is there a story behind this color theme and why you chose it?  
I went with the girls' favorite colors which match an island style wedding. Their dress colours were the colours I used throughout the reception.
Q: Did you enjoy the wedding planning process? Why or why not?
Yes, I did enjoy it as I said before we did small things every week for about 10 Months which lead to a stress-free wedding.
Q:  What was the best/most memorable part of the day?   
For me, it was walking down the aisle and marrying my husband. Also, I loved how every single guest enjoyed the day.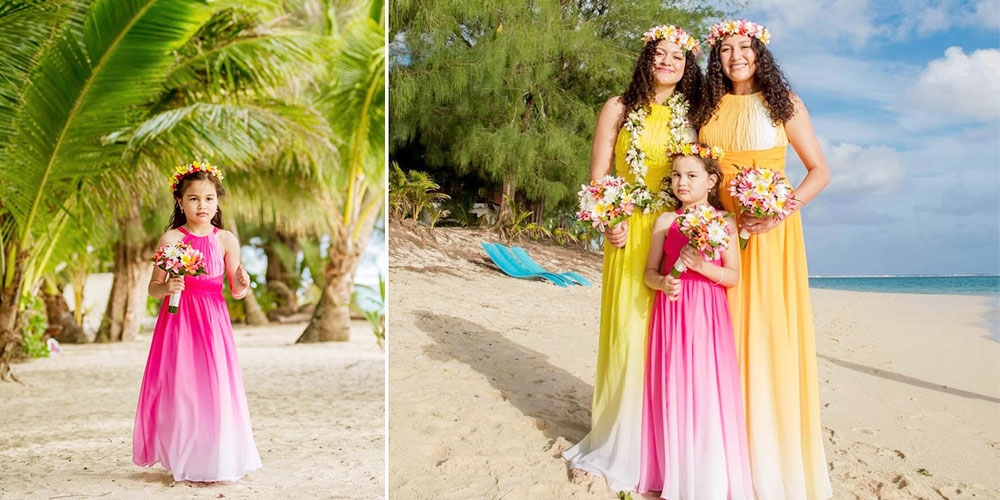 Q: Why did you choose #Cocomelody for your bridesmaids?
My sister in law shouted the dresses and found you online. There were so many amazing bridesmaid dresses to choose from and the whole process was stress-free. 
Q: What do you think about Cocomelody and the customer service?
We ordered my youngest daughter's dress through the customer made option, and Cocomelody provided a very quick and very helpful service. Your communication was awesome.