Karina & Christian tied the knot on Feb. 8th, 2020 at the Grand Tradition Estate & Gardens. They got lucky to have their Romantic with a touch of Disney Magic themed wedding before the chaos happened. Karina was literally the 1st bride who got married in the dress Willa, one of our gorgeous 2020 bridal gowns and she totally rocked that dress! We are so honored to be a part of their big day! Congratulations to Mr. & Mrs. Aguinaldo!
Wedding Dress Style: Willa (#CW2303)
Photo Credit: Seaggea Bella
Q: Any advice or tips for future Mrs.?
Start early! Spend the early months going to wedding showcases to get a sense of what you like and don't like. It's the perfect opportunity to network too! And when wedding planning gets too overwhelming, it's okay to take a break and relax! Everyone is going to want to pitch in their 2 cents, stick to what YOU and your fiance want. After all, it is YOUR wedding.
Q: What was the inspiration behind your wedding theme?
Disney romance! We LOVE Disney, but we wanted to incorporate Disney into our wedding in a tasteful way so that it didn't turn out to be tacky like a children's party. We wanted that classic romance feel with a touch of Disney magic.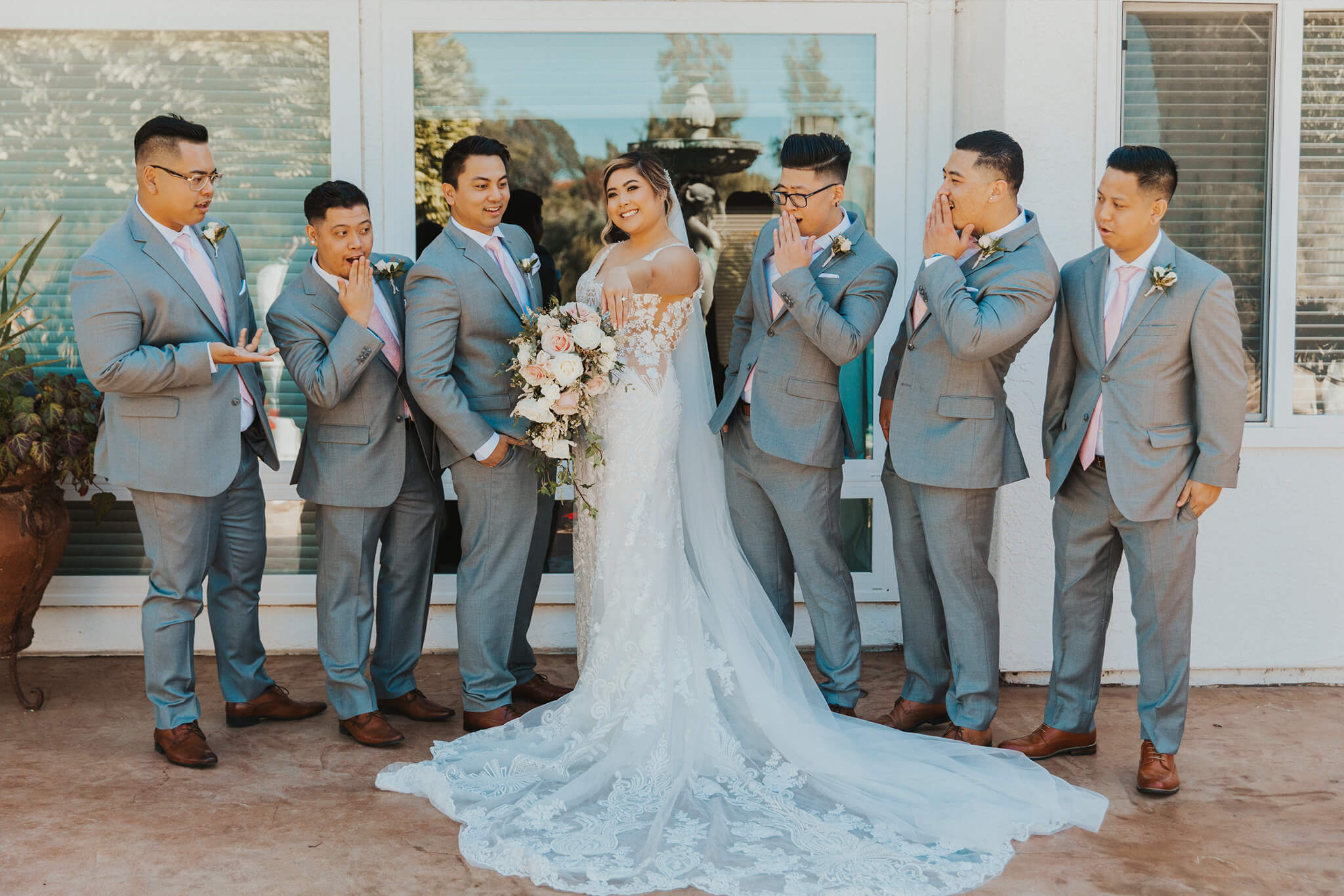 Q: Tell us your love story! Where & How did he propose?
We met in college because we were both called to choreograph a dance routine for an event. Little did we know that the other person was involved in creating the routine so initially I did not like him because of how he came off. To me, I mistook his confidence for arrogance and ego but come to find out that's just him – a confident and happy go lucky guy. We never hung out or talked throughout college and we were both in relationships at the time when we first met. 6 years later, we run into each other in downtown San Diego and immediately recognized each other. After trading phone numbers, it wasn't until a year later that we had our first official date. Throughout that initial year, Christian was hitting me up to go out and eat but I was either always busy or just not interested. Finally, he got smart and was like okay "Let's go eat dinner and then go watch Moana" and I had already watched Moana but I wasn't about to turn down watching a Disney movie. That first date was a game-changer. We talked about so much and had such a deep conversation that it was at that first date where I thought, I'm going to end up marrying this guy. He dropped me off at home and walked me to the door. I hugged him and turned to unlock the door but before I went in, I quickly turned to him and kissed him. He was definitely taken by surprise and had such a huge smile on his face. And the rest is history.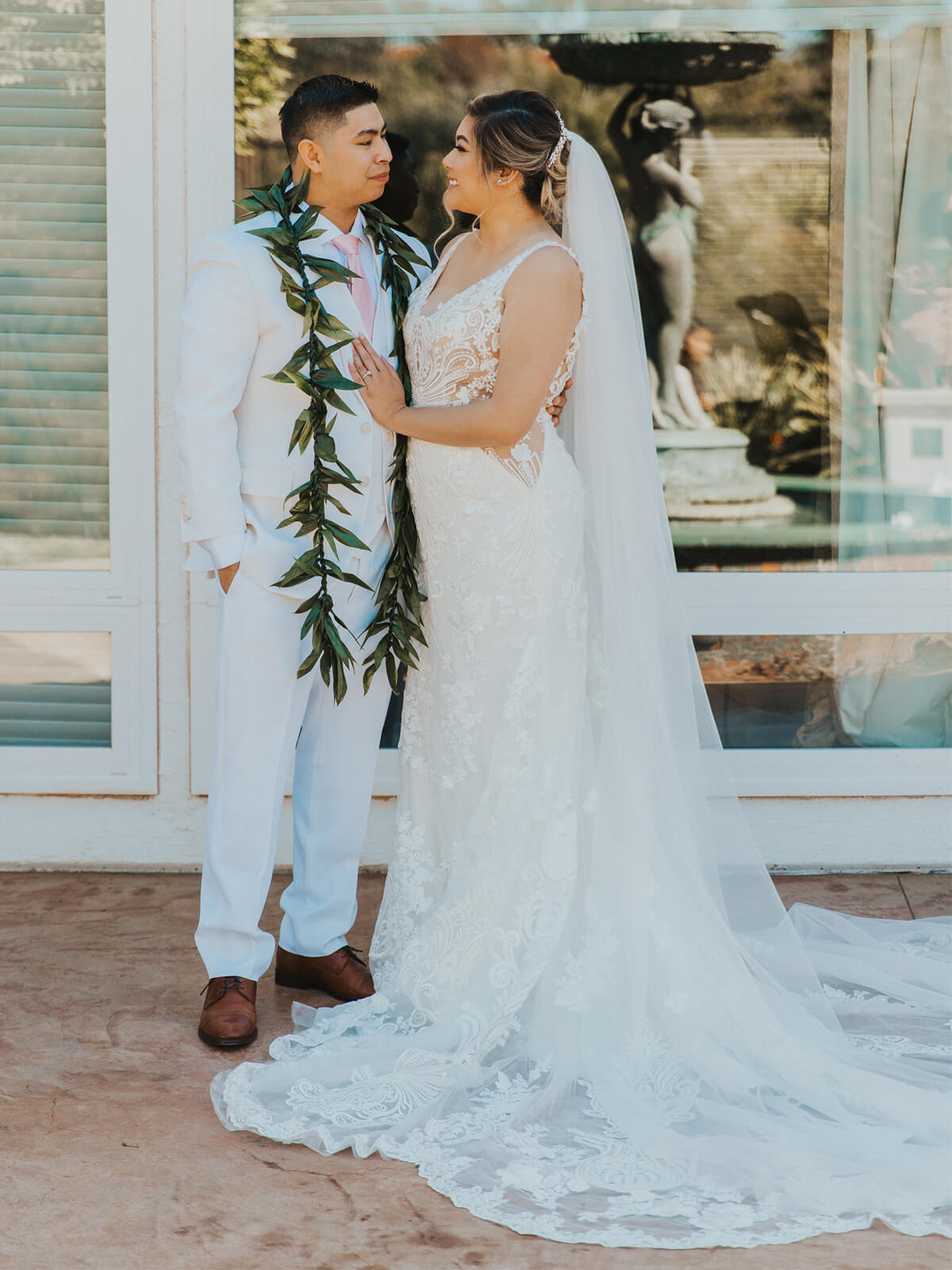 Q: What was the best/most memorable part of the day?
THE WHOLE DAY! It was literally a dream! But if I were to pick the most memorable part, it would be when we were sitting at the head table and we just looked at everyone in the room and was just in awe at seeing all the people we love and care about under one roof celebrating together. It really is something special bringing all of those people together who wouldn't be in a room together usually. Literally all of our favorite people under one roof. It hands down made all the wedding planning and stressing WORTH IT. Also, I loved when Christian had his dance with his grandmother. I bawled my eyes out.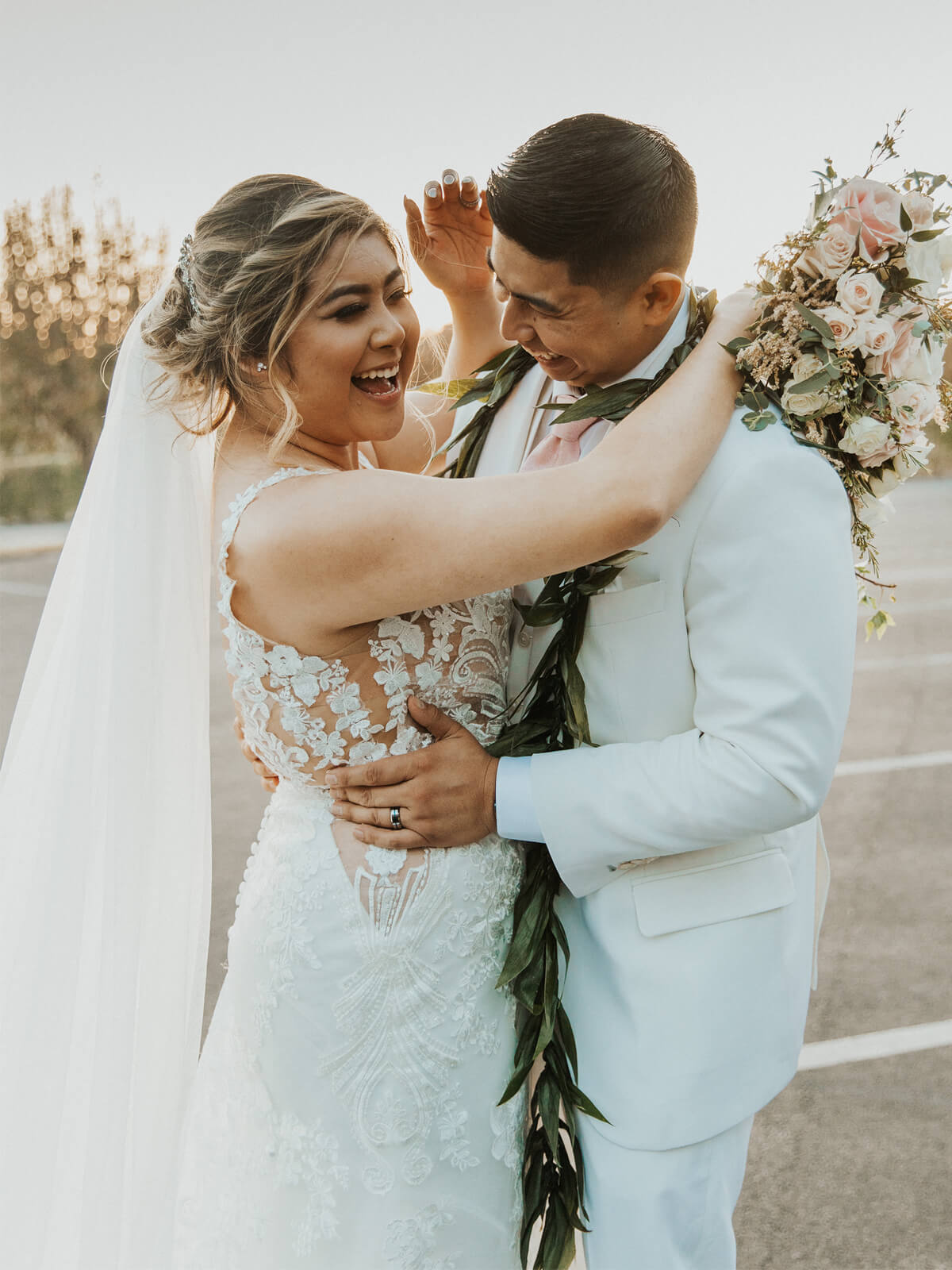 Q: What did you love most about your Cocomelody dress?
I initially was following a bunch of wedding dress designers and then Cocomelody popped onto my feed. I instantly fell in love with a ton of their dresses and knew that this is where I was going to buy my dress. It was an extra bonus that the prices were just right.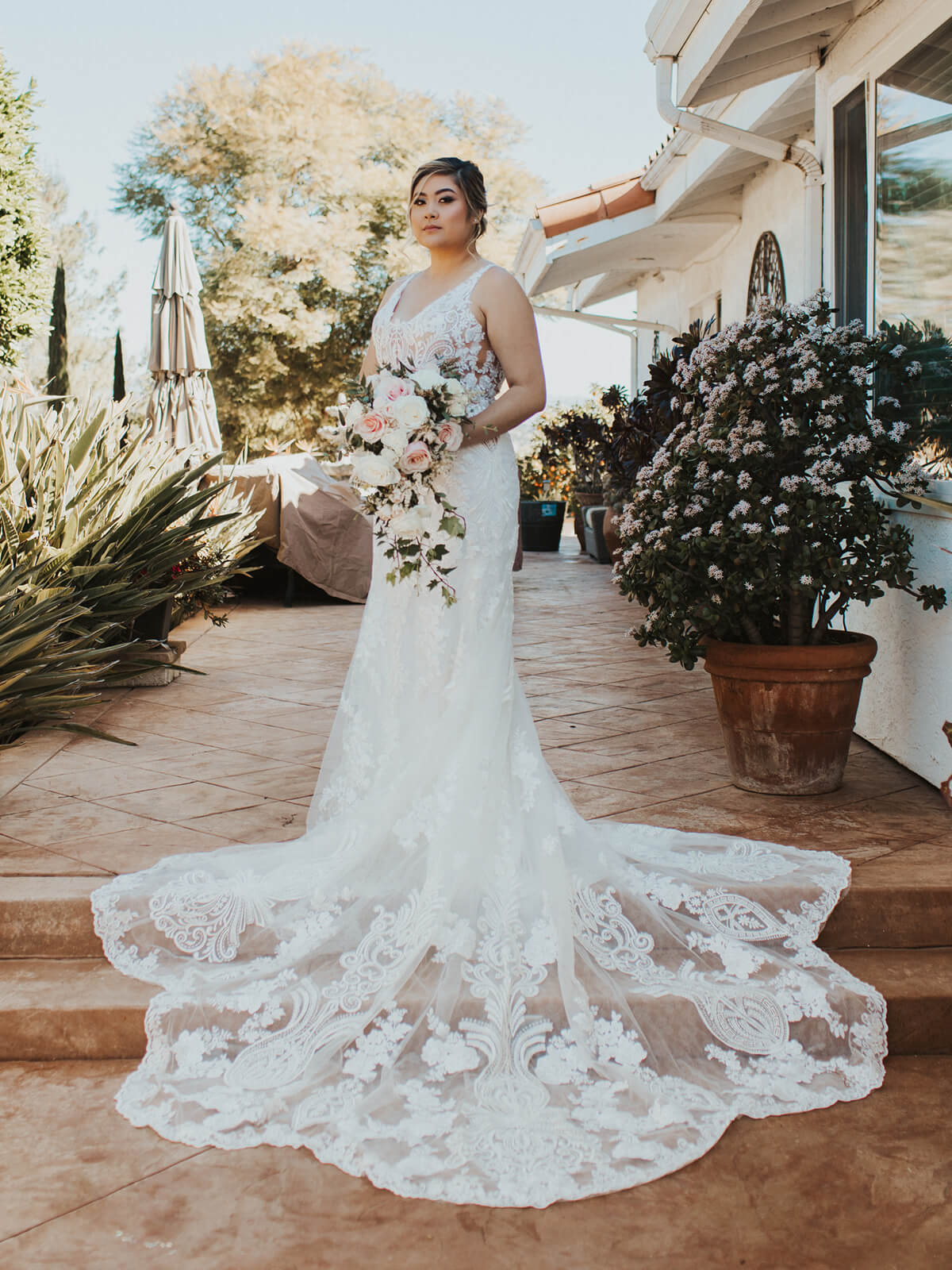 Q: What do you think about Cocomelody and their customer service?
I LOVE Cocomelody and am so grateful to have found such an incredible business. The team I worked with was AMAZING and so accomodating and I can't get over having found my dream dress. All their designs make me want to just get dolled up and dress up all the time! I've recommended them to a few friends and am so excited that some of them found their perfect dress too!