Leilani & Kia became the official Mrs. & Mrs. last July in Bonner Springs, KS. we love reading their love story and the magical moments at their wedding! The happiness on their faces is priceless! Congratulations to this sweet couple and wish them lifetime happiness!
Wedding Dress Style: #LD5190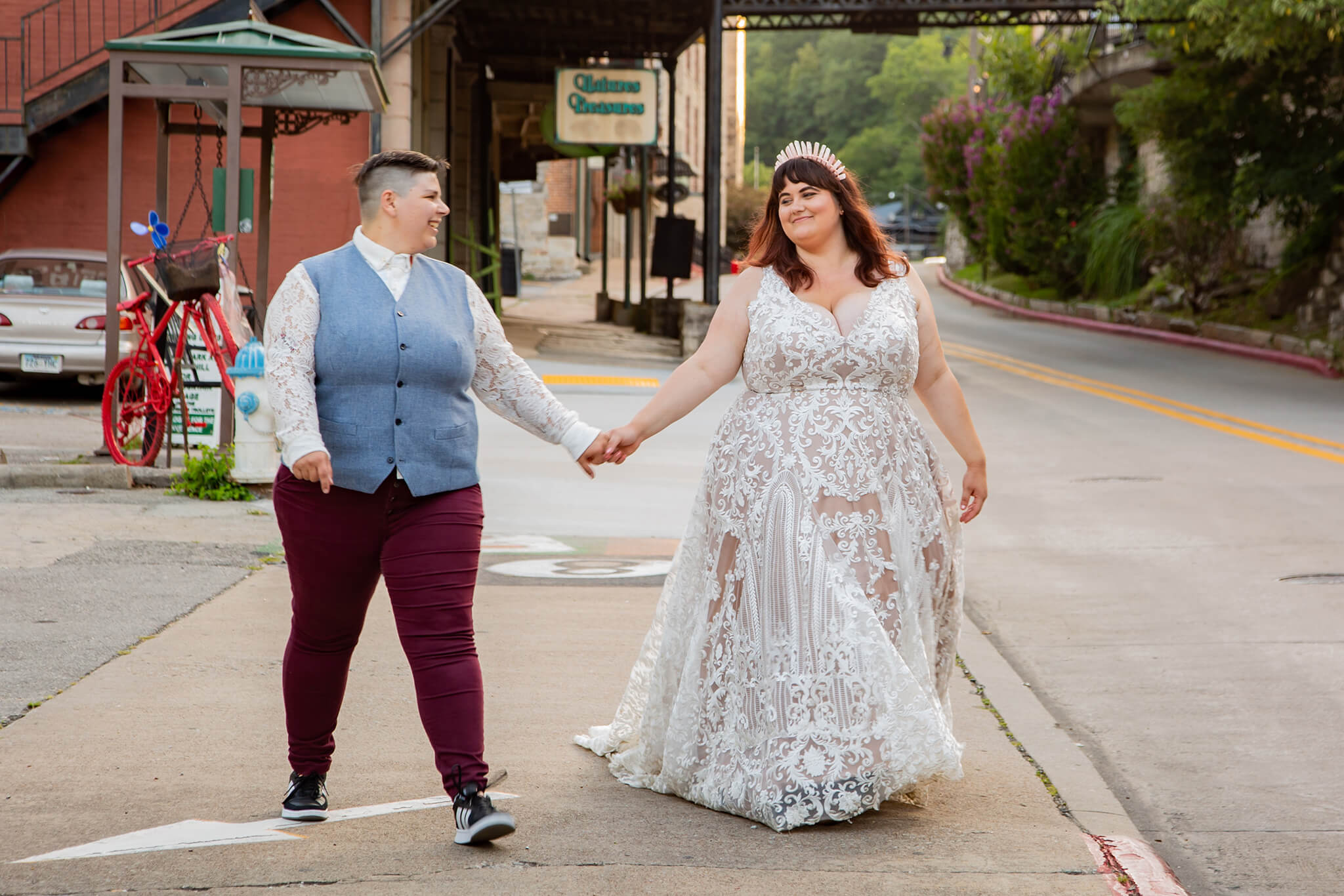 Photo Credit: Ashley Kimbrough Photography
Q: Any advice or tips for future Mrs.?
Schedule time after the ceremony to be alone together. The ceremony is a magical moment about the two of you, but it is a very public moment. After the ceremony, people often spend a lot of time with friends and family. It's important to have some private time set aside for you and your spouse.
Q: What was the inspiration behind your wedding theme?
We're super outdoorsy morning people. We met over a crepe brunch in downtown Kansas City. A lot of our first dates were going out on hikes or picnicking in the park. We even watched the eclipse together. We couldn't imagine a better way to celebrate our love than by brunching in the middle of the woods.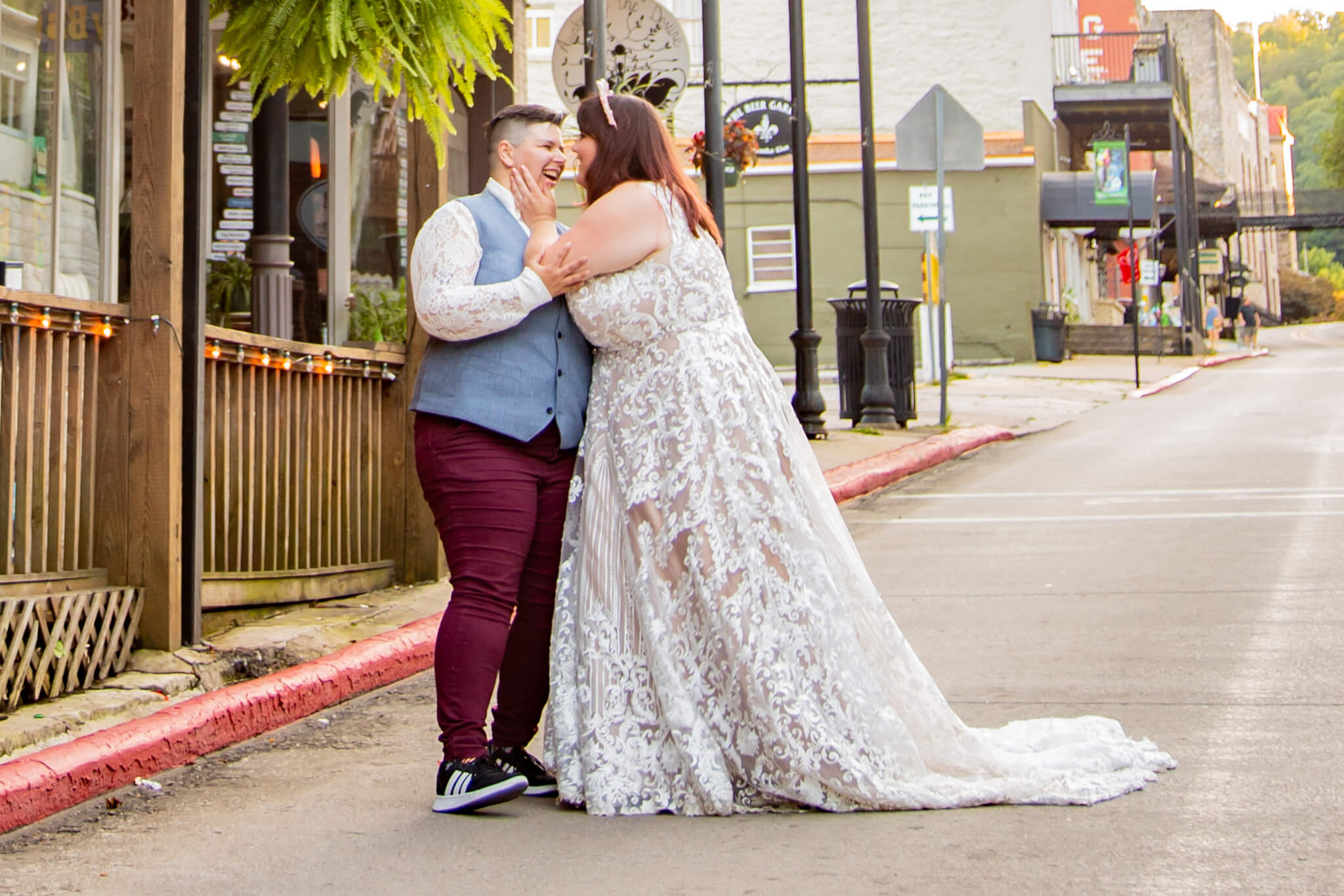 Q: How would you define the message "Dare to Love"?
Committing to love someone forever is an incredible act of vulnerability. It takes a lot of bravery to remain vulnerable with your partner, and you can't just do it on your wedding day, you have to do it every day of your life going forward. It's hard and scary, but if you have the right partner it's totally worth it.
Q: Tell us your love story! Where & How did he propose?
We met on a dating app and connected over our shared love of the outdoors. After talking for a little while, Kia asked me out to a creperie in downtown Kansas City. We hit it off with a six-hour date that took us from downtown KC across the metro to downtown Independence. The dates just kept getting longer from there on out. We went hiking in Weston, watched the solar eclipse together, and vacationed in Lawrence. I proposed to her on the trial up to the overlook in Weston Bend State Park. It was so magical to ask the love of my life to be my wife amongst the trees.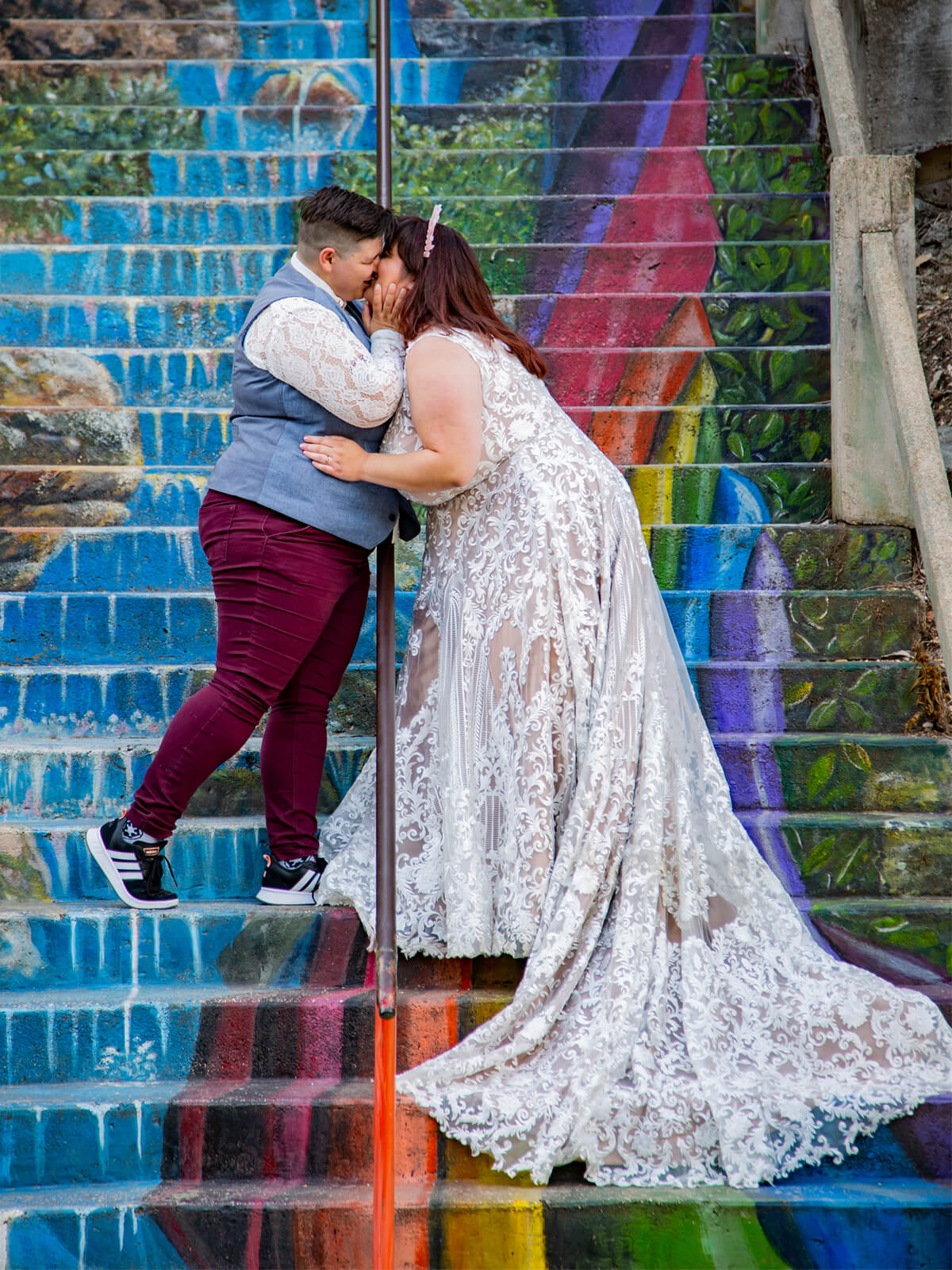 Q: What was the best/most memorable part of the day?
We had the amazing opportunity to stay on the property overnight, nestled warmly into a cute cabin set back from the outdoor ceremony site. At 3am we were awoken by the sound of thunder. It poured! The whole ceremony site was doused, the wooden benches soaked through. Not only that, but we lost power to the entire venue. My parents had to bring us battery-powered lanterns so we would have any light and I had to be driven to my bridesmaid's hotel to get ready. We were running around like crazy trying to figure out a plan B for if the rain didn't stop. It did stop though, just in time for the ceremony. We walked towards each other to the sound of raindrops falling from the trees mixing with the music from the live strings. It was truly magical and we wouldn't trade it for the world!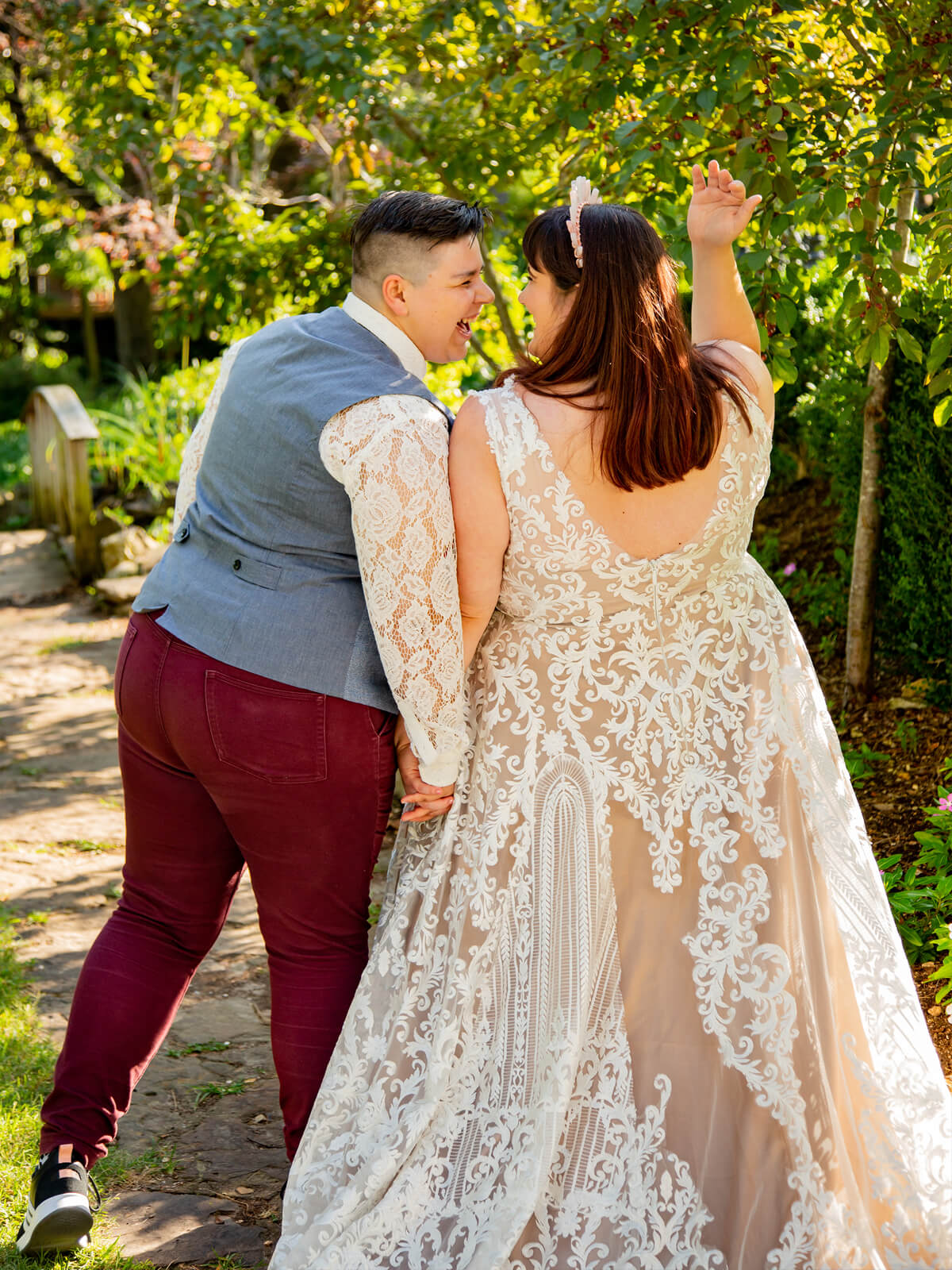 Q: What did you love most about your Cocomelody dress?
I love that it was made to fit my proportions. Most plus size wedding dresses aren't made for the well-endowed woman, but because it was made to my measurements it really did fit me.
Q: What do you think about Cocomelody and their customer service?
I loved Cocomelody because it gave me a dress that was actually made to my proportions. My biggest suggestion to women using the site is to either get measured by a tailor or seamstress who knows how to take measurements or expect to have some minor tailoring done on your custom dress.