"What 'dare to love' means to me is just loving that person unconditionally." —— said by our bride Kayla, who married with her true love Julio in an elegant wedding in Taft, California!! And we can't love Kayla's gorgeous lace gown more, congratulations to this beautiful couple!!
All photos were taken by Shante Ogletree – WildRosePhotography.
Wedding Dress Style: #h7al0084
Q: Any advice or tips for future Mrs.?
When you start to feel overwhelmed take a step back and breath! Planning a wedding can get stressful if we let it, being sure you're in the right headspace before jumping back into it is key you're planning one of the happiest days of your lives be sure to enjoy the process leading up to that day!
Q: What was the inspiration behind your wedding theme?
I've always loved a classic black and white theme it's timeless and it's so easy to find beautiful decor pieces to match but I have to give credit to Pinterest users who share their ideas, tips and tricks I found a lot of beautiful ideas on there.
Q: Tell us your love story! Where & How did he propose?
My husband and I live in a pretty small town so we met through mutual friends. It was just a regular night until I received a message from him we started to text every now and then and eventually we got to hangout! That became a regular thing and before you knew it we were inseparable I knew I found the one I wanted to spend my life with and could only hope he felt the same. and lucky for me, he did! We've been together for 5 years when he proposed to me (2/10/18) I didn't see it coming at all! He had my friend ask me to go and get my nails done with her and during that time he went and bought flowers and set them up in our house everywhere, once we got back I was so confused and when I turned around he had a ring in his hand and asked me to marry him and of course after balling my eyes out I said yes! It was one of the happiest days of my life, yes one of them because the other happiest day of my life was our wedding night!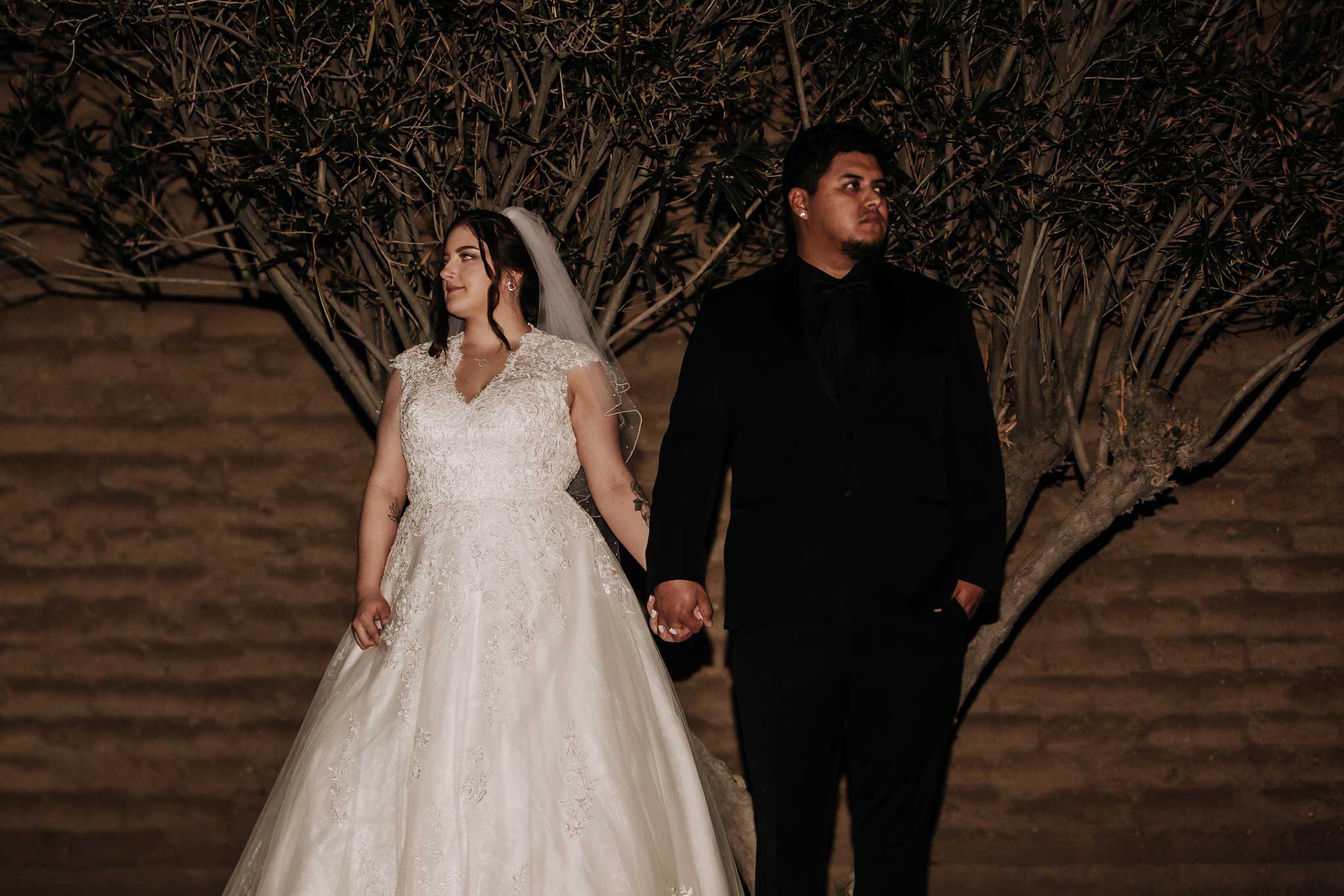 Q: How would you define the message "Dare to Love"?
What "dare to love" means to me is loving that person no matter what loving their flaws, loving them on not only their good days but their bad days and whatever the future may bring, just loving that person unconditionally.
Q: What was the best/most memorable part of the day?
Oh that's a hard one! The entire day was amazing and memorable from getting ready with my bridesmaids to finally getting to walk the isle, but if I had to pick one moment it would be our first dance together as husband and wife I forgot about everything around us and just embraced him and the moment.
Q: Where did you hear/find CocoMelody?
I heard about CocoMelody from a friend who also bought her wedding dress from them.
Q: What did you love most about your #CocoMelody dress (es)?
I loved everything about my wedding dress! The lace and beading detail was beautiful and I absolutely loved the keyhole back it also wasn't as heavy as I thought it would be with so much material it's a very well made gorgeous dress!
Q: What do you think about CocoMelody and the customer service?
I love CocoMelody! I went to the in-store location in LA my stylist was so kind and helpful she pulled a ton of dresses down for me to choose from I didn't feel rushed or uncomfortable at all she listened to all my questions and wasn't only attentive to me but my bridesmaids as well. I highly recommend it if you're looking for a dress!