"Love is composed of a single soul inhabiting two bodies." Congratulations to Regan & Chris, who tie the knot with a beautiful Fall wedding in Waxahachie Tx!! We're so happy to make Regan's gorgeous gown and see her stunning bridal glow. Now, check their amazing wedding photos below:
All photos were taken by Stephen Johnson.
Wedding Dress Style: #LD5774
Q: Any advice or tips for future Mrs.?
Pay attention to what you want, not others. Pay attention to the details that actually matter not the small stuff. Plan everything out before the wedding so the week of you are not stressing out. Take TONS of pictures and have you photographer take tons of pictures of you and your partner. Don't let the little things stress you out, be in the moment.
Q: What was the inspiration behind your wedding theme?
We both fell in love with the fall. It's our favorite season, we love the colors of the leaves.
Q: Tell us your love story! Where & How did he propose?
We actually met on tinder. I had never met someone online in person before because I thought it was a bad idea. But one night I had gotten bored and was having a rough week and chris was just about to get off work so I decided I wanted to meet him at ihop. It was about 2 am. I found him cute but I wasn't attracted to his personality at all then he became the man of my dreams and showed me that he was ready to grow up and I fell in love with him. I knew he was the one because no one had ever made me feel the way he did, comfortable and vulnerable. I was sad for a really long time and brought light back into my life. He's helped me become the happy person I once was as a kid. We dated for two and a half years before we got engaged and we got married a few months after our 3 year mark.
Q: How would you define the message "Dare to Love"?
Dare to love, I guess when you open your heart to something you have never done before. You let yourself fall in love because you take your guard down. You take that risk of maybe there being a possibility that this person is actually the one. Basically taking a risk on something that isn't promised, something that wasn't technically planned. It just happened.. out of the blue. I was expecting a friendship but what I didn't realize was it was going to later become a friendship that lasted the rest of our life's. Sometimes you have to go through a rough time to find the best, what you've been waiting for your whole life.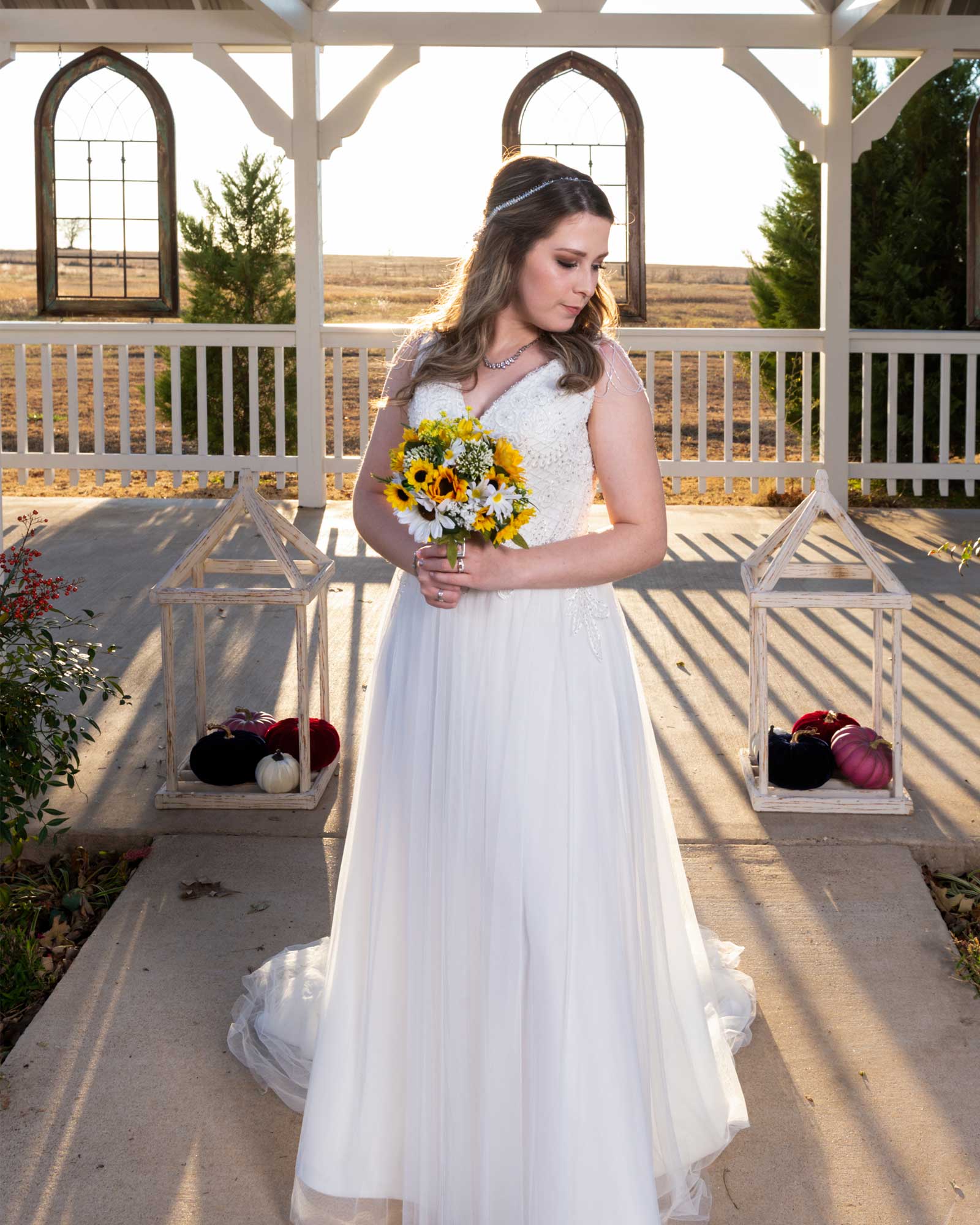 Q: What was the best/most memorable part of the day?
Our wedding day? Or meeting him? For our wedding day, the nerves were getting me extremely bad.. but as soon as I got up there with him and was looking him in his eyes suddenly I felt all of the relief come out. They say just focus on your partner, I didn't think that would be enough but it was. Meeting him, well… it was interesting because again I realized really quick I wasn't interested in him. He was a cool guy though. But he definitely changed my views on him.
Q: Where did you hear/find CocoMelody?
Facebook! I love CocoMelody. I try telling others about it but I get it, it's scary to buy a dress online. I was that bride too.. I was hesitant but y'all's dresses are beautiful!
Q: What did you love most about your #CocoMelody dress (es)?
The beading, and design, so beautiful and elegant. I told my maid of honor I felt like a queen in my wedding dress.
Q: What do you think about CocoMelody and the customer service?
I love CocoMelody. They're really accepting and are willing to help you work through your order. If you have any concerns or questions they are always so willing to help. They're really accommodating to what you want to make your dress perfect. They are always listening to their customers.