Kelly + Werner had a beautiful beach wedding in Secrets Aura Resort – Cozumel, Mexico. Although they suffered an enormous rainstorm, they moved the beach reception inside to the theatre and they still had a wonderful time! Kelly also looked incredible in her dream princess gown. Congrats to these two sweet lovebirds!
All photos were taken by Cesar with Adventure Photos.
Wedding Dress Style: #LD5054
Q: Any advice or tips for future Mrs.?
– On the big day, stay hydrated and take time for yourself to remain grounded.
– Hire a good photographer and videographer.
– Release control and Enjoy the day! I had winds, rain, flood, and fire on my wedding day.
Q: What was the inspiration behind your wedding theme?
The Beach and Caribbean ocean. We love to scuba dive. We found this special place on the beach where the water feels perfect, the sunsets are more than amazing, and the peacefulness is priceless to get married. However, an enormous rainstorm blew through that brought hurricane force winds, surging surf, flood, and power outage which forced us to move the beach reception inside to the theatre where we had an almost traditional reception along with a mariachi band and DJ.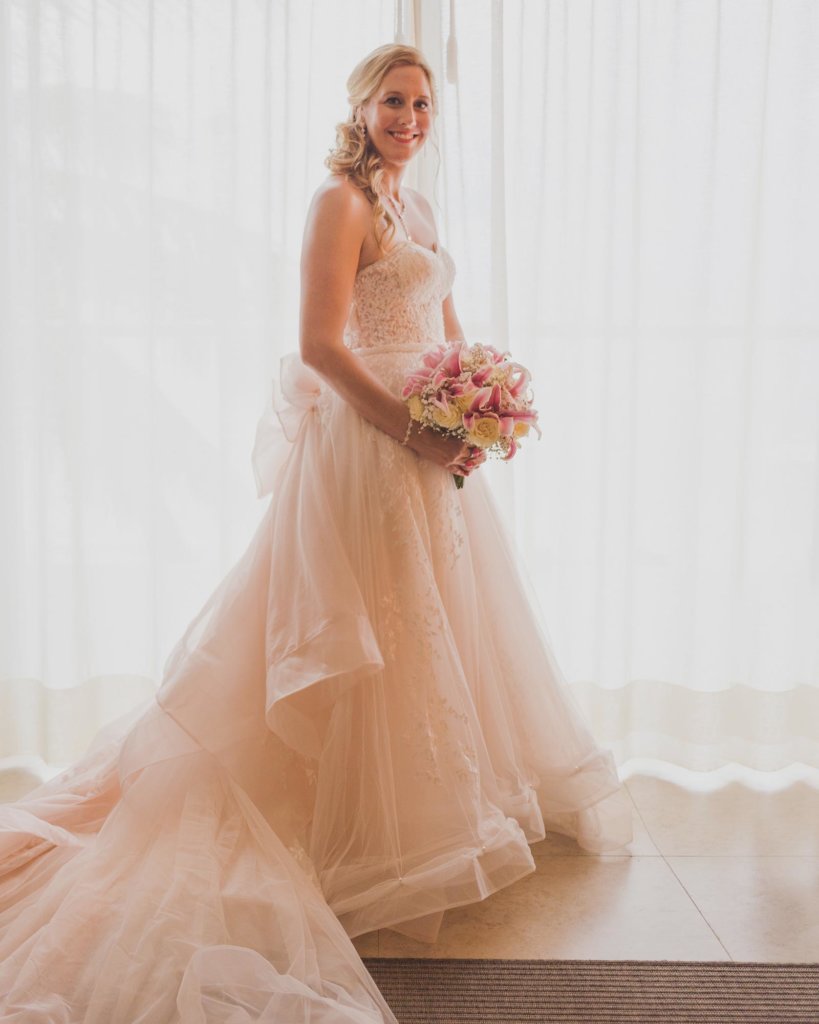 Q: Tell us your love story! Where & How did he propose?
My husband proposed to me in the clothes closet after we bought our wedding rings together. There was no surprise. We didn't have a traditional proposal, instead we talked about marriage and plans.
Q: How would you define the message "Dare to Love"?
Be brave enough to live your passion.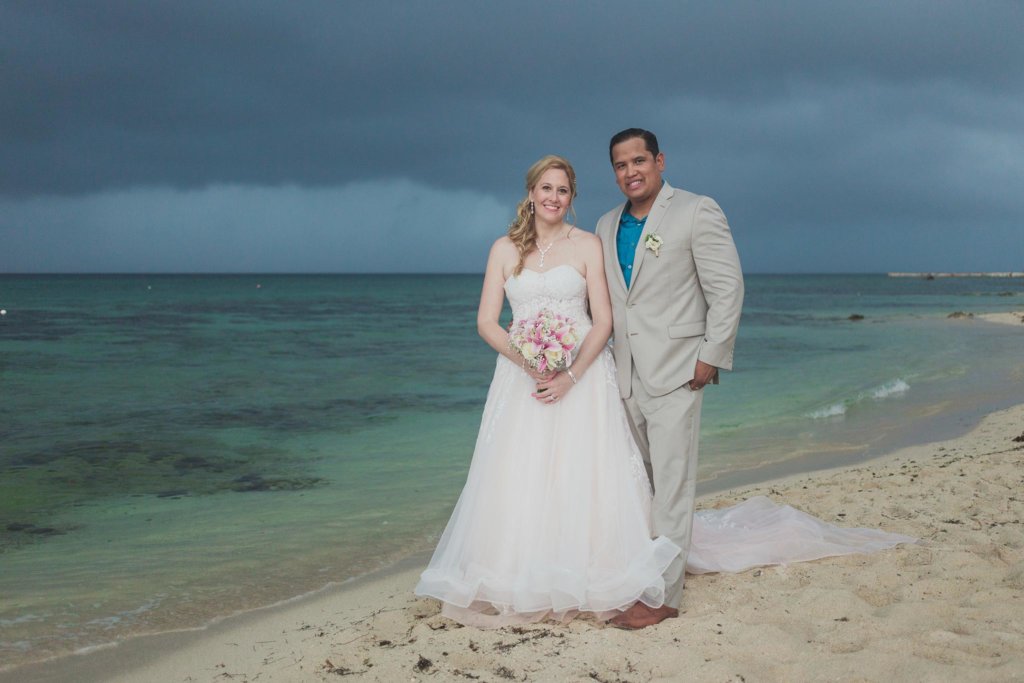 Q: What was the best/most memorable part of the day?
The whole day was memorable and amazing. I can't pick just one thing. I keep remembering running through the rain with all of my guests and family to change venues. I also remember dancing with my husband and holding onto him, and feeling him hold onto me. Our strength and bond was solidified stronger that day.
Q: Did you enjoy the wedding planning process? Why or why not?
Not really, I preferred having a coordinator at the resort do everything for us, with me having to pick out just a few things. I really liked how it all turned out. It brings a tear to my eye when I think of how much she exceeded my expectations.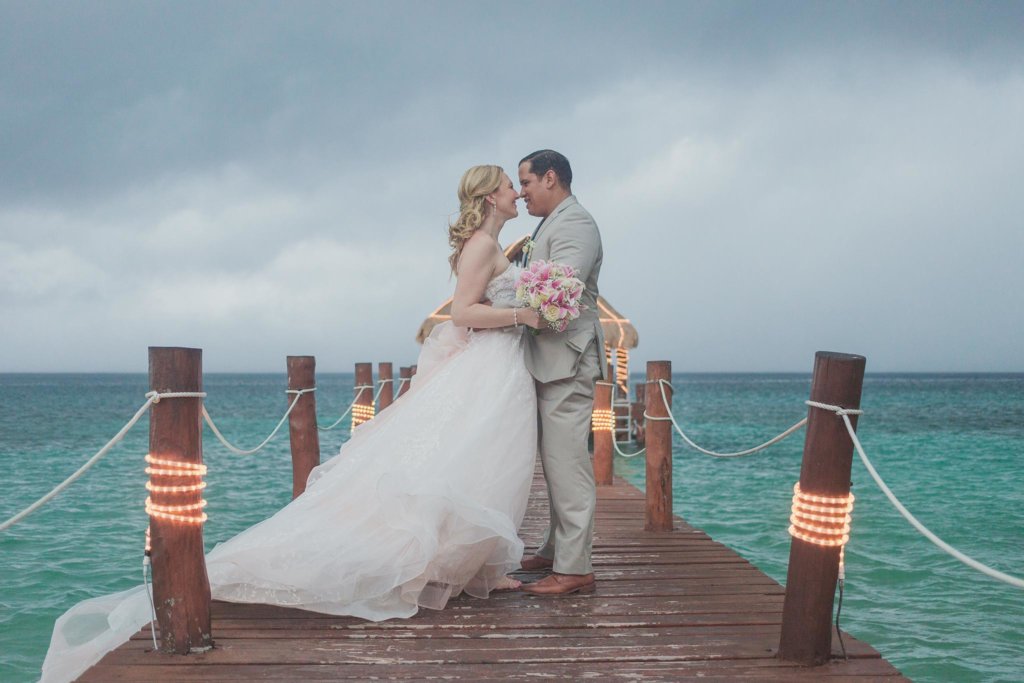 Q: What did you love most about your #CocoMelody dress (es)?
I loved how well it fits, how comfortable it felt, and the color of my wedding dress.
Q: What do you think about CocoMelody and the customer service?
I think it's pretty cool. In the beginning I wasn't sure if I would receive my dress but I did, and it was perfect!!! I went into the CocoMelody store looking for a simple, low priced dress, and found my dream dress which was opposite of what I was going to buy.