Kelsi & Zac had a super sweet ceremony filled with friends and loved ones in Weston, Missouri! We love the outdoor venue, those unique centerpieces and flower arrangements which add a personal touch to the whole day. Read Kelsi & Zac's beautiful love story below, and get some helpful insights into how you can have a stress-free big day!
All photos were taken by S.M. Photography.
Wedding Dress Style: #h1bn0057 (has retired)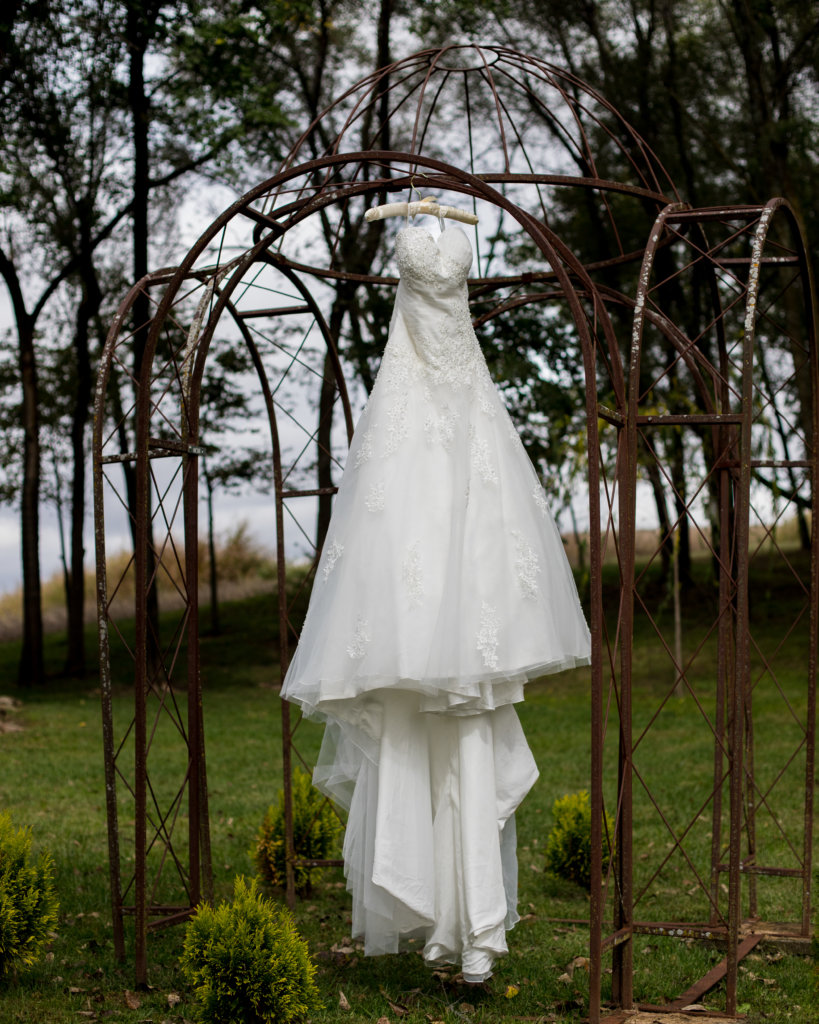 Q: Any advice or tips for future Mrs.?
Don't stress the little things–if it isn't done the by 2 days before the wedding then its not necessary! Enjoy your day!
Q: Tell us your love story! Where & How did he propose?
He made me an enchanted rose and jewelry box for my birthday. On the bottom of the box was a note that said 'look up' and he was in front of me on one knee.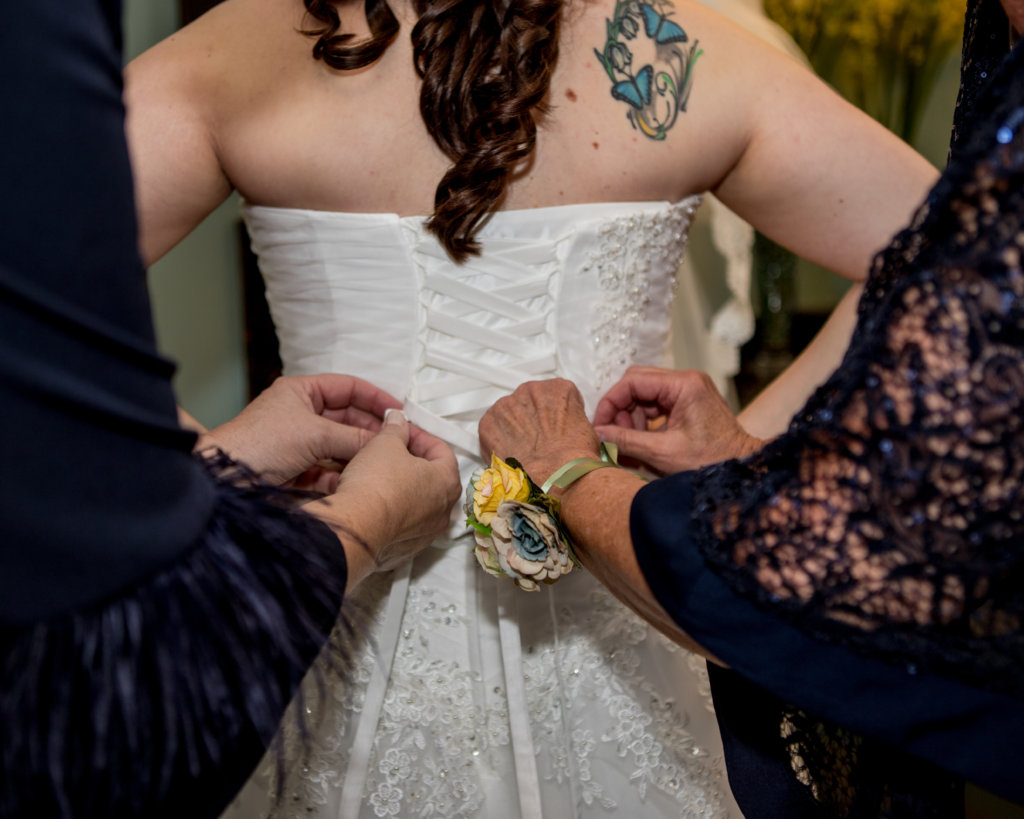 Q: How would you define the message "Dare to Love"?
Dare to be yourself and not be afraid to love with your whole heart. Love isn't easy, it isn't always a walk in the park, but as long as you have each other you will be able to take on anything this world throws at you! NEVER give up on each other!
Q: What was the inspiration behind your wedding theme?
We love fall and all the colors that it brings. We wanted to capture the natural beauty of it.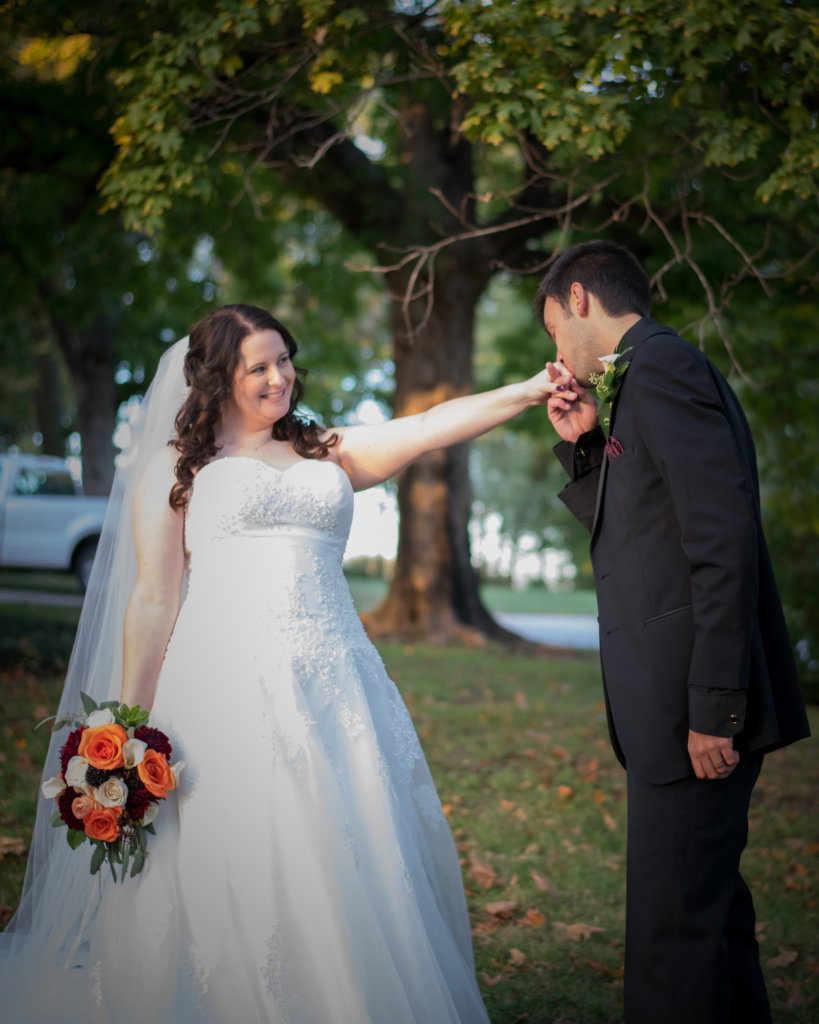 Q: Did you enjoy the wedding planning process? Why or why not?
Yes. It was fun at time and stressful at times. Overall, I would say I enjoyed it. I made a lot of my own things for the wedding which was a lot of fun to get to make different centerpieces and flower arrangements.
Q: What was the best/most memorable part of the day?
As I was walking through the garden towards the steps to the ceremony I could see Zac standing on his tippy toes trying to sneak a peek of me. When he saw me, he got a little teary eyed.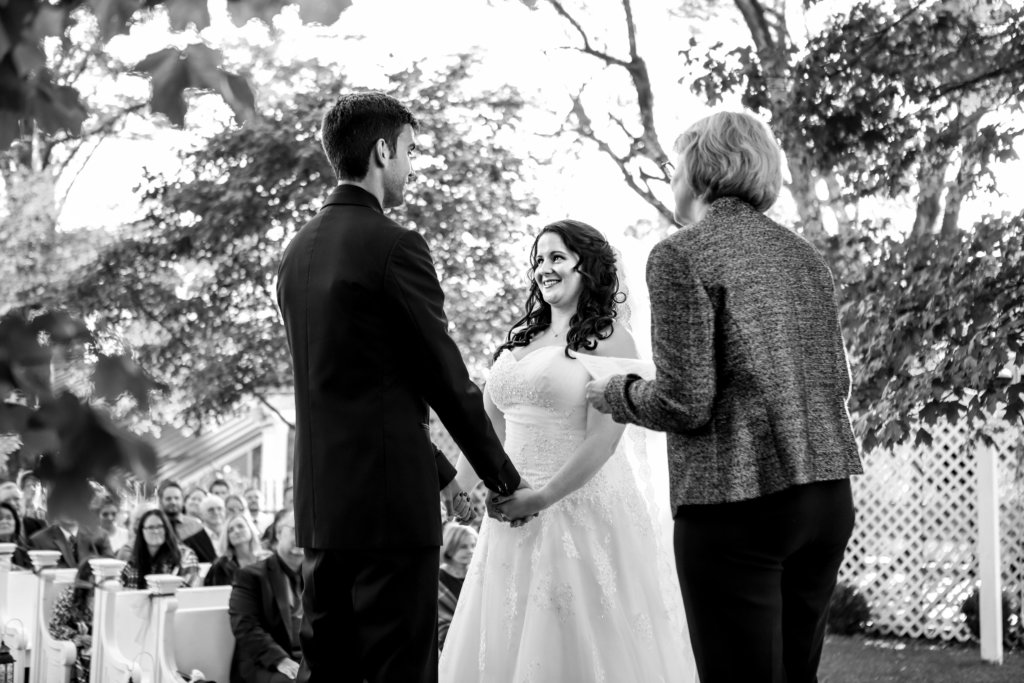 Q: What did you love most about your #Cocomelody dress?
ALL OF IT! It was absolutely gorgeous and fit me PERFECTLY. I still am getting compliments and people asking where I found such a gorgeous wedding dress.
Q: What do you think about Cocomelody and the customer service?
Honestly, some of the best customer service I have experienced has been with Cocomelody. They were all so helpful when it came to custom sizing, questions on production time/fit/etc. Nothing went unanswered and it was always prompt!