Kendra & Clint's big day in Valley View Event Center in Amarillo, TX was absolutely beautiful, It's such a special privilege to be able to make Kendra's dream dress— She definitely looked like a woodland fairy princess with her little bling dress and the eucalyptus and rose hairpiece. Here are our favorite photos from their day!
All photos were taken by Aileen Taylor Films & Photography

Wedding Dress Style: #LWZT15040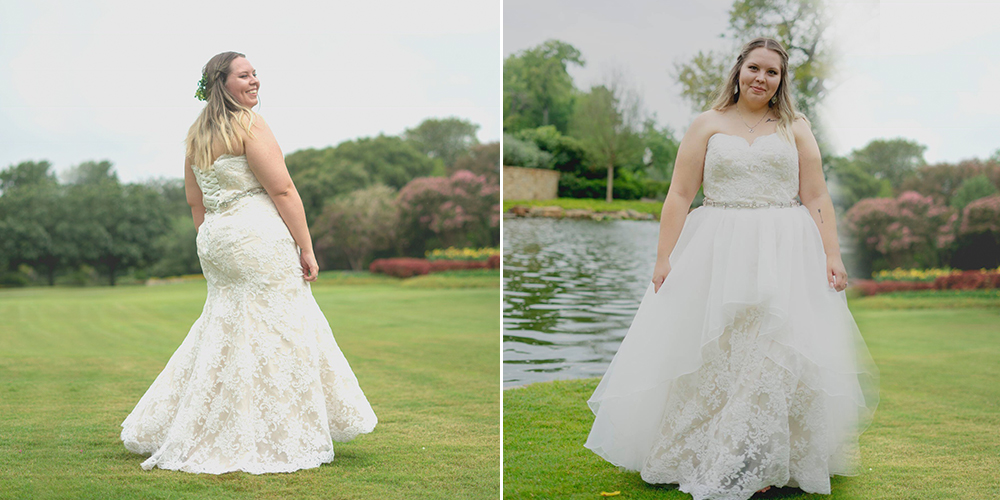 Q: Any advice or tips for future Mrs.? 
Tips for any future brides – Let. People. Help. You. You will need and appreciate any weight that can be taken off of your shoulders. Make sure you include your future husband in your wedding decisions too – it is also his day. Don't be afraid to DIY anything you can do, it will save your sanity and your wallet. Enjoy the process and your special day, it goes by all too quickly. On the night before the wedding, make sure you get plenty of rest. you will need it! 
Q: Tell us your love story! Where & How did he propose? 
Our proposal story – It started on the morning of August 5th, 2017. I had gone to get my hair done and my fiance claimed he was going to run a few errands while I was away. I noticed "putting gas in his truck" took way longer than it should have. So I asked about it and he said he went to a gas station across town and did a few things over there. I knew he was up to something but I couldn't let him know that… When I finished my appointment, we met for lunch and he was still acting fishy and I became cranky haha. A little bit later we started getting ready for a rodeo and my dress was hanging up in his closet. I went to grab it and he asked if I would grab a bag from the top shelf. I was still annoyed with his fishy actions, so I just grabbed it and handed it behind me with sass. He said my name and I turned around to him on one knee, already crying, with the ring box in his hand. Through tears, he said "Kendra Leigh, you know I love you with all of my heart. Will you spend forever with me and marry me?" Of course, I'm crying too and said "YES!" as I fell into his arms. Shakily, he put the most beautiful double halo, pear ring with a twisted band of my finger. We immediately called family and friends to share the news… Later that night, he admitted that after putting gas in his truck, he took detours to ask my uncle and my mom for their blessings – that was something I had asked him to do before we even looked at engagement rings. It was the most intimate and perfect proposal to represent our relationship.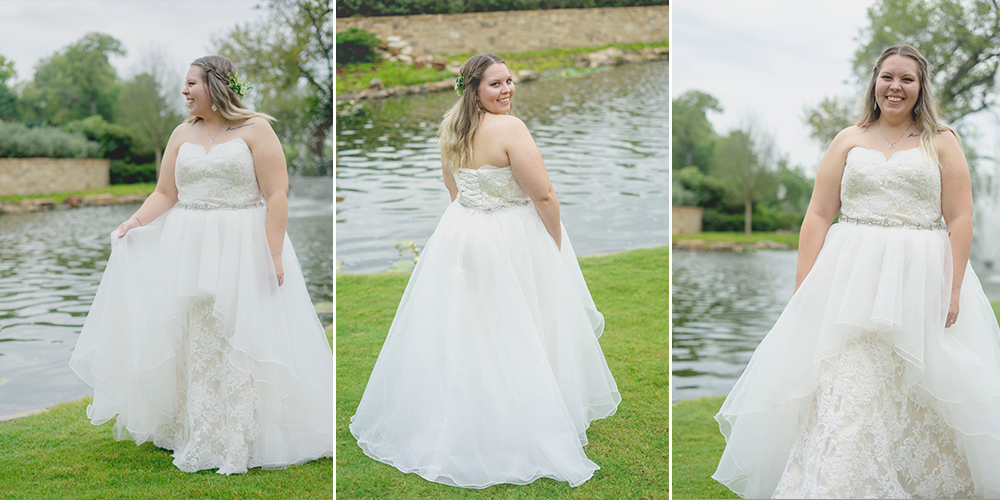 Q: How would you define the message " Dare to Love"? 
Don't be afraid to show your emotions and let love guide you. It is you and your spouse against the world – not you against your spouse. 
Q: What was the inspiration behind your wedding theme? 
I love the beauty of nature and simple things. I knew I didn't want a glitzy wedding, so I took very simple things and added a little bit of bling to it. 
Q: Did you enjoy the wedding planning process? Why or why not?
I greatly enjoyed it! Getting to put your dreams and vision together makes you feel something special. 
Q: What was the best/most memorable part of the day? 
The most memorable part of our day was our first look and my husband seeing me in my dress. It was intimate and pure. It really did take some of the pressure off our shoulders to have those 5 minutes alone before the ceremony, and he cried seeing me for the first time with my dress, hair, and makeup done. He told me I looked like an angel.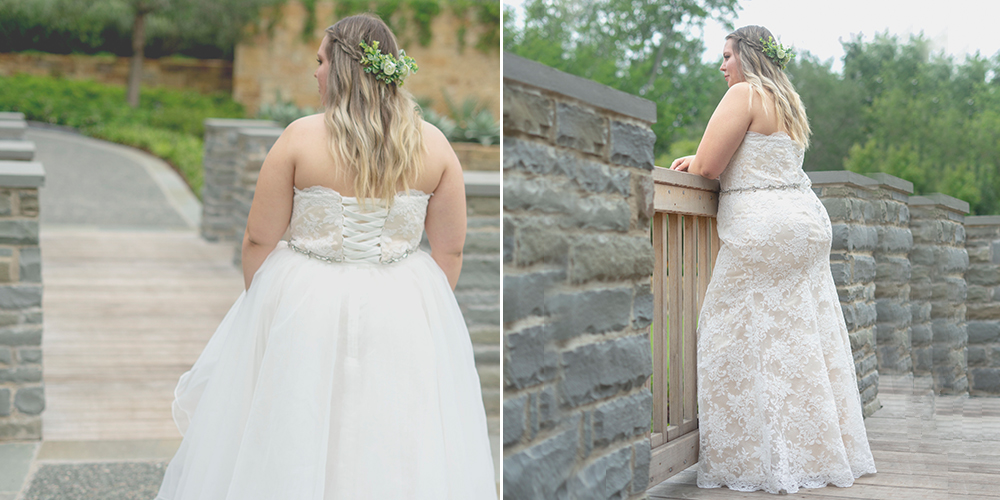 Q: What did you love most about your #Cocomelody dress? 
I loved the lace and slight bling of my dress. It made me feel like a princess without the weight and style of a traditional ballgown. And since I like the nature/natural feel, I definitely felt like a woodland fairy princess with my dress and the eucalyptus and rose hairpiece. 
Q: What do you think about Cocomelody and the customer service? 
Cocomelody and their customer service blew me out of the water. It was SO easy to order my dress – with customization, the price was hard to beat, the dress came in AMAZING condition and looked exactly like the stock photos, and they responded quickly anytime I had questions. I will definitely consider ordering from them again.