We absolutely adored this outdoor wedding and totally wished we were one of the guests & got to experience it in person. Inspired by Alice in Wonderland, Keshia & Daniel had a mixed matched vintage tea party style wedding in Tennessee and it was absolutely perfect. We are crushing so hard on this sweet couple and can't take our eyes off Keshia's glowing look in Giulia Gown! Read on to check some of our favorite wedding pics below!
All photos were taken by Matt & Nadine Photography.
Wedding Dress Style: #LD5830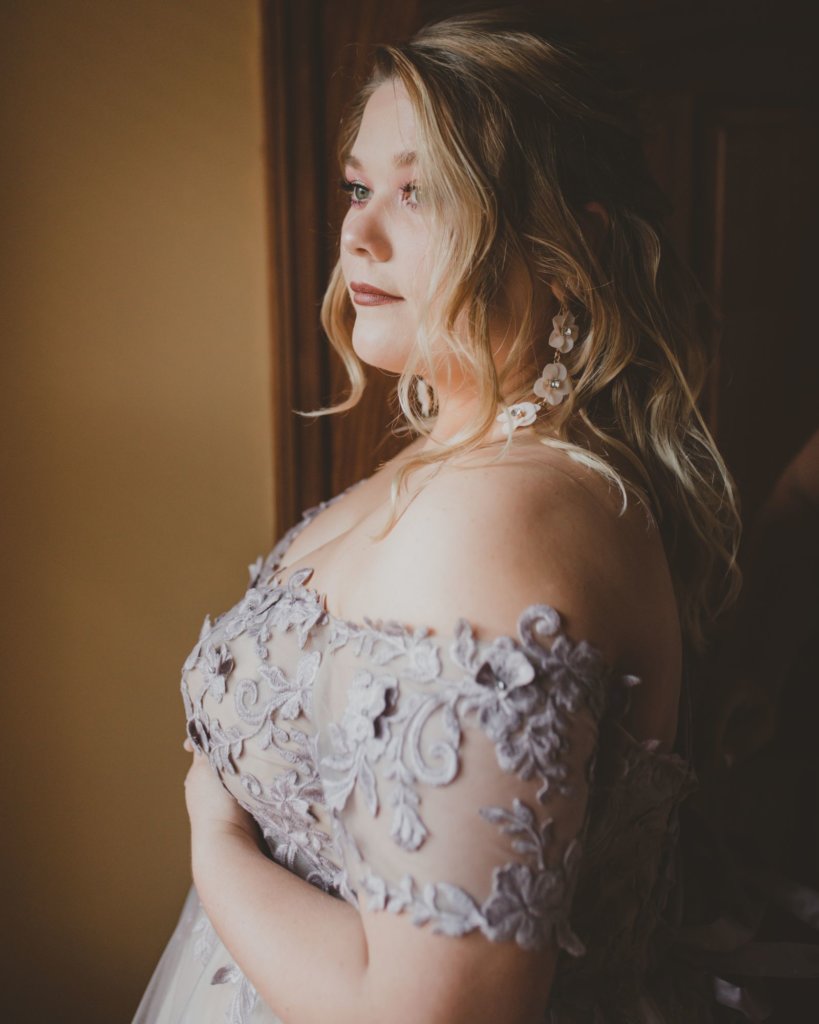 Q: Any advice or tips for future Mrs.?
Enjoy the day and let it unfold naturally. It's too special of a day to stress over the little things. Have someone ( whether a wedding planner, friend, or family member) working on the small details you'll want,to pull the day together.
Q: What was the inspiration behind your wedding theme?
I always enjoyed the idea of doing a mixed matched vintage tea party style wedding. Once I got engaged I basically started collecting whatever vintage dishes I could find. Maybe some Alice in Wonderland inspiration. We did ours outdoors, which I've always loved and the day was perfect. Vintage with a little Southern charm. I was barefoot most of the day.
Q: Tell us your love story! Where & How did he propose?
We went to high school together but didnt know each other then, but we were friends on facebook. We had both been single for a while and just casually started talking to each other.We had mutual friends that were married and so one of the first times we hung out was actually at a baby shower we were both invited to. We talked & hung out a lot after that & the rest is history. He proposed to me on the weekend after Valentines Day. It was technically our valentines Day date. We went to a movie, ate, & headed back to his place. I was walking into his house, carrying on with the conversation from the car & I turned around and he was on one knee & asked if I'd marry him. I said, " Babe,are you serious!?" And then "yes" of course.
Q: How would you define the message "Dare to Love"?
I'd define it as, not letting your past or previous pains keep you from love. Dare to allow love to be a part of your life. No one and nothing is perfect but love can be worth the adventure.
Q: What was the best/most memorable part of the day?
We did communion instead of a unity ceremony. We forgot the bread for communion and so my sister ran inside but couldnt find anything. Some friends of ours had some cheerios they were feeding their son and so we did communion with cheerios! Great memory. " Representative of a love that is neverending."
Q: Where did you hear/find CocoMelody?
Instagram. I'd been following for a while.
Q: What did you love most about your #CocoMelody dress (es)?
My wedding dresses was flattering & very good quality. I felt so beautiful that day.
Q: What do you think about CocoMelody and the customer service?
I think CocoMelody is great. If I did it all again, I'd definitely still buy from it. My dress was perfect.