Kiriana & Darren's tied the knot in Auckland, New Zealand and they had a Rustic DIY theme. From the beautiful venue, the fairytale lights to Kirianna's dreamy off-the-shoulder tulle gown, we love all the magical details of their wedding day. When you see the following photos, you'll agree that the Kiriana & Darren threw a breathtaking wedding!
All photos were taken by Liam Soul Photo.
Customized Version of Wedding Dress Style: #LD4902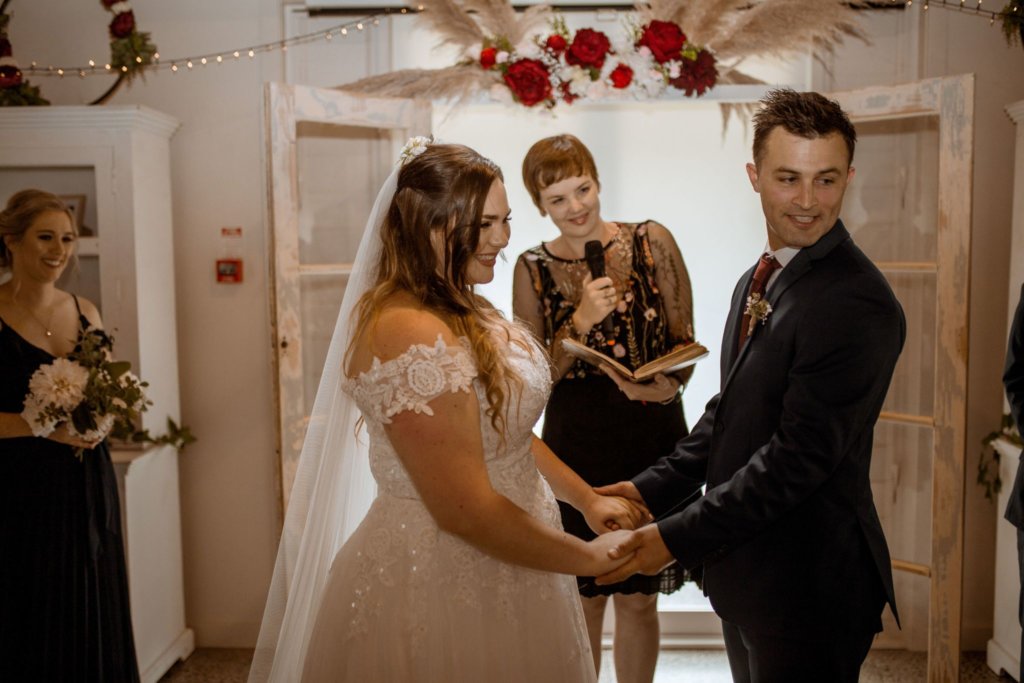 Q: Any advice or tips for future Mrs.?
Don't sweat the small stuff. You can can meticulously plan every detail but something is bound to go not according to plan. You need to be adaptable.
Q: What was the inspiration behind your wedding theme?
We wanted something comfortable and casual that made everyone feel comfortable and encourage everyone to have a good time. We wanted it to feel like a large family BBQ.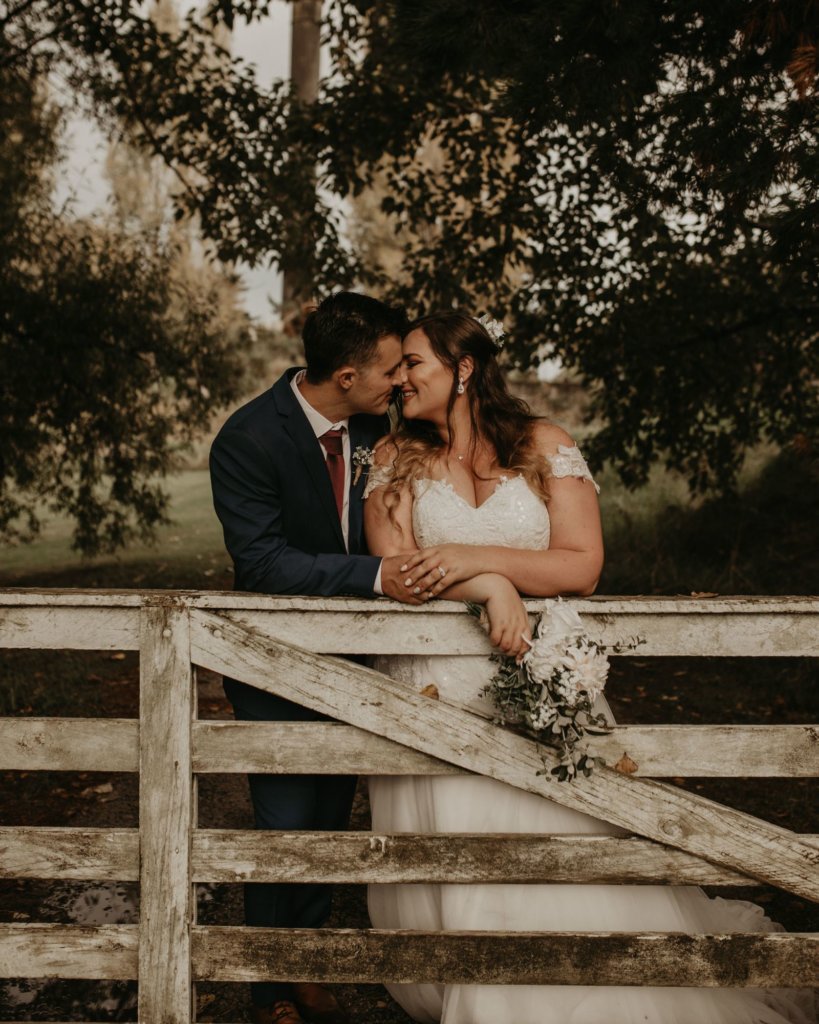 Q: Tell us your love story! Where & How did he propose?
Darren and I met online 3 years ago. We went to school together, lived just around the corner and had a bunch of mutual friends but we just hadn't managed to meet. We say now that the timing just had to be right and as soon as we met we knew we were both in this forever. We brought our first house together within a few months and welcomed our son just over a year later.
Q: How would you define the message "Dare to Love"?
Take a risk. You've probably been hurt before but if you don't take a risk on love you'll never get anywhere. There is that one person for everyone and you need to be brave enough to find them.
Q: What was the best/most memorable part of the day?
My husbands face as I care down the aisle was a moment I will never forget but the real highlight of the day was taking photos with our photographer. My dress was so flowy moved like a dream and looked gorgeous I had so much fun playing with it and laughing with my bridal party striking some crazy poses.
Q: What did you love most about your #CocoMelody dress (es)?
What's not to love. My wedding dress fits me like a dream, the customisation was so easy to do and it sparkled. All night long under the fairy lights it looked magical. It also made me feel beautiful and confident!
Q: What do you think about CocoMelody and the customer service?
I am in love. They are an amazing company dedicated to producing quality dresses at a low price. Exceptional customer service and very responsive! Highly recommend CocoMelody!