Kyanne & Michael pulled off a stunning fall wedding in Sturgis, South Dakota. Love the DIY details Kyanne made and their nuptials and her two little sons Tynan and Xavier are cuteness overload. Wish this sweet family a lifetime happiness!
All photos were taken by Dawn LeBeau.
Customized Version of Wedding Dress Style: #LD5698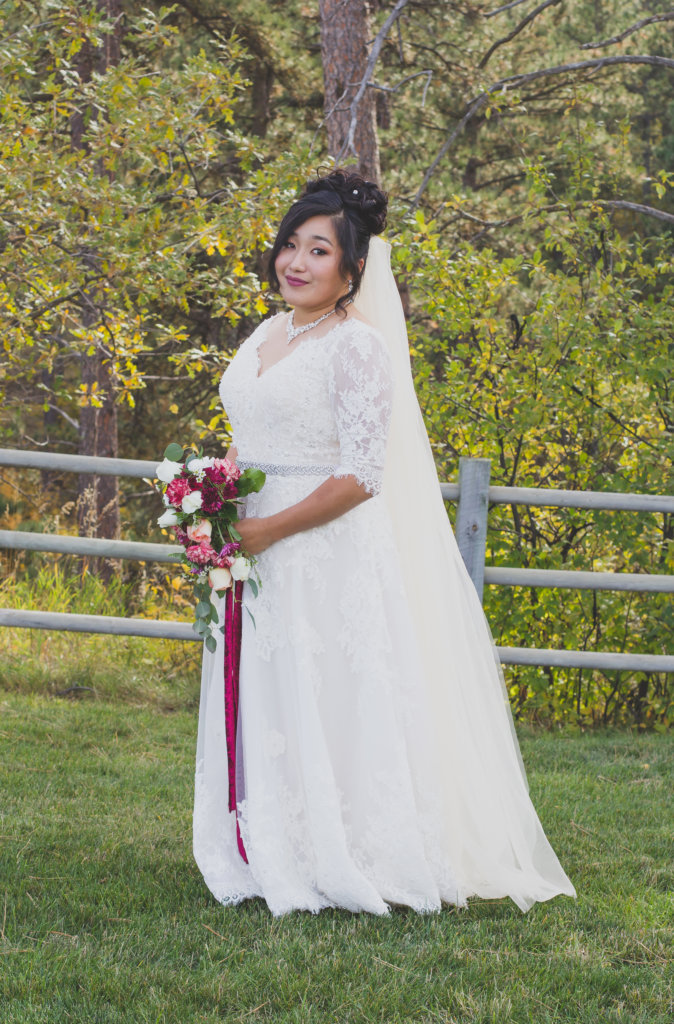 Q: Best wedding planning advice?
Don't sweat the small stuff and listen to your gut. Planning can get hectic, but fun. The list of things to do does slowly get checked off even though it feels like it never will. Things might not go exactly according to how you plan it, but no one will know except you so just enjoy the whole process.
Q: What was the inspiration behind your wedding theme?
I love to make things myself and between fall and winter is my favorite time of year with all the dark and beautiful colors where everything is transitioning from one season to another.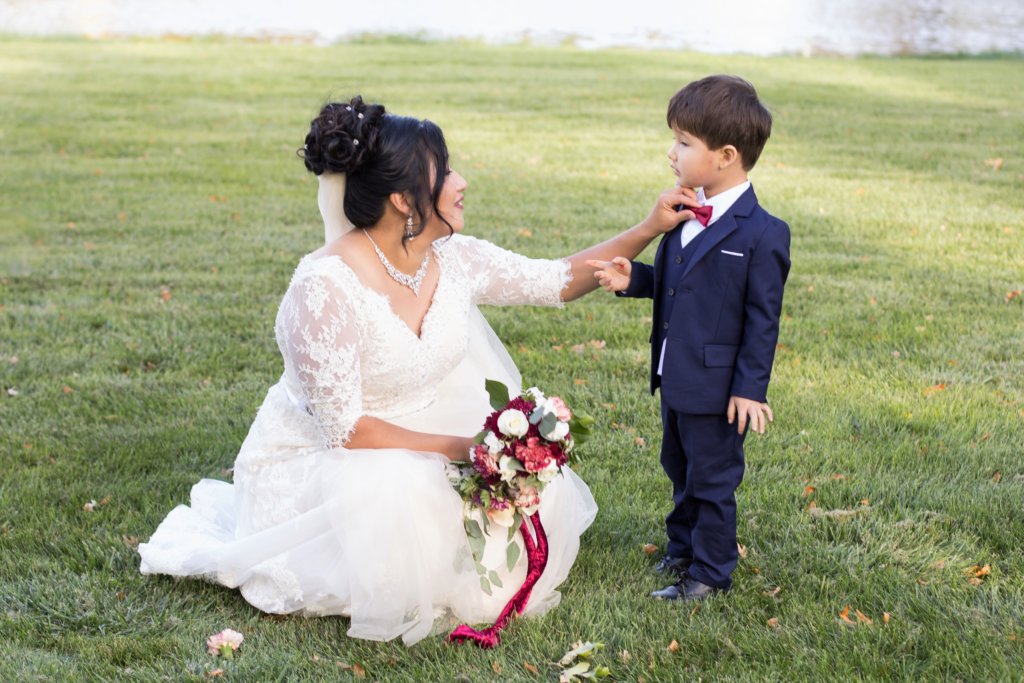 Q: Tell us your love story?
Michael and I are both from the same reservation. For being a smaller town, I am surprised we did not know each other at least in high school, but we ran in different crowds. I think it was for the best so we could both grow into the people we are today. Our paths finally crossed when we both came back to our hometown. I was finished with college in Minnesota and Michael completed his service in the Marines. Later down the road, we were blessed with our two sons Tynan and Xavier.
Q: How would you define the message "Dare to Love"?
The most beautiful and special experiences come out of daring to love and take chances. You learn more about yourself and how capable and deserving your love is when you see it in the people who value and appreciate you.
Q: The best/most memorable part of the day?
The most memorable parts of my day were holding my oldest son during the ceremony and holding my youngest son during our first dance. My makeup would have been all over the place if I wasn't holding them in my arms during those times. They were my little loves of joy that kept my emotions in check because once I started dancing with my Dad for the father-daughter dance all my emotions came rolling out and I cried like a baby lol. I was so blessed and incandescently happy that day.
Q: What did you love most about your #Cocomelody dress (es)?
I love the lace and the button detail. I loved the champagne veil I bought from the website too. You can see the beautiful workmanship that goes into the wedding dresses and I am thankful for their amazing effort and time.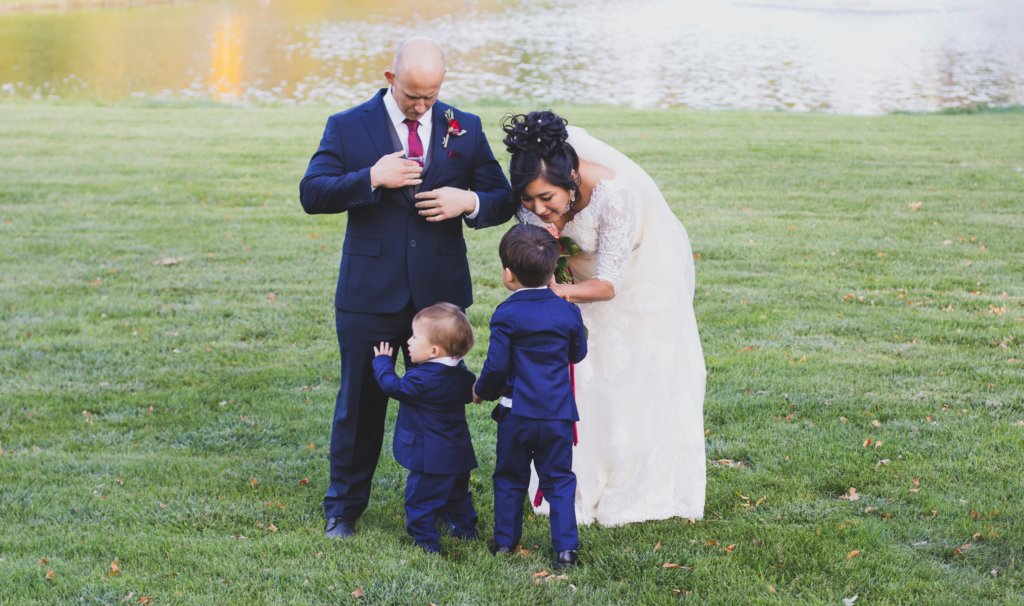 Q: What do you think about Cocomelody?
I love that dresses on the Cocomelody site can be customized to fit your vision and how kind the people I have worked with are in the customer service department.