If you're planning a wedding you know how quickly expenses can add up. Money can be a touchy subject and asking your bridesmaid to pay for something can be extremely uncomfortable. Don't forget that this can add to the bridesmaid costs as well. It can be a tough task just deciding who pays for what.
Here is a complete guide to what the bridesmaid are and aren't expected to pay for with some clever tips to keep your costs down leading up to your big day:
They Pay:
1. Bridal Shower
Your maid of honor and bridesmaids are responsible for hosting and covering the costs of your bridal shower. Bridal showers are a time to share stories and advice, eat and drink, and pay special attention to the excited bride. While you cannot skip the bridal shower altogether, let your bridesmaids know that it doesn't necessarily have to be an extravagant one.
2. Bachelorette Party
Your bridesmaids are responsible for all decor, activities, food, and drinks at your bachelorette party. The good news is that these parties end up being really fun affairs so no one will be hesitant to chip in! Planning a bachelorette party takes a lot of time and effort but a little organization, in the beginning, will pay off in a big way in managing things smoothly.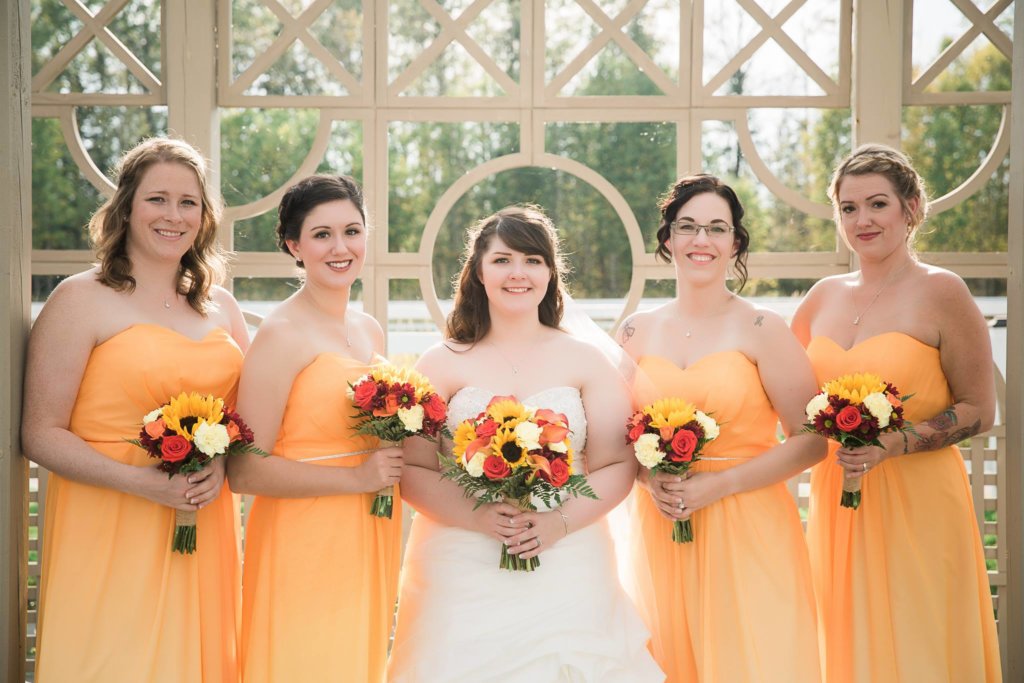 Style: #LOZF15045
3. Bridesmaid Attire
Typically, bridesmaid pay for their individual wedding attire. Convertible, printed to wear again bridesmaid dresses are a good investment as your bridesmaid can wear them long after the wedding. You can also try a mismatched look so that the bridesmaids can shop for dresses in colors and prices that they're comfortable with and you get an on-trend entourage!
4. Wedding Gift
The bridesmaid may pool up and gift the bride if they plan on giving you a wedding gift. However, don't take this for granted since they're already investing a lot of time, money and effort on your wedding. Let them know beforehand that they don't have to feel obligated to buy a gift and their gift of involvement as a bridesmaid is plenty.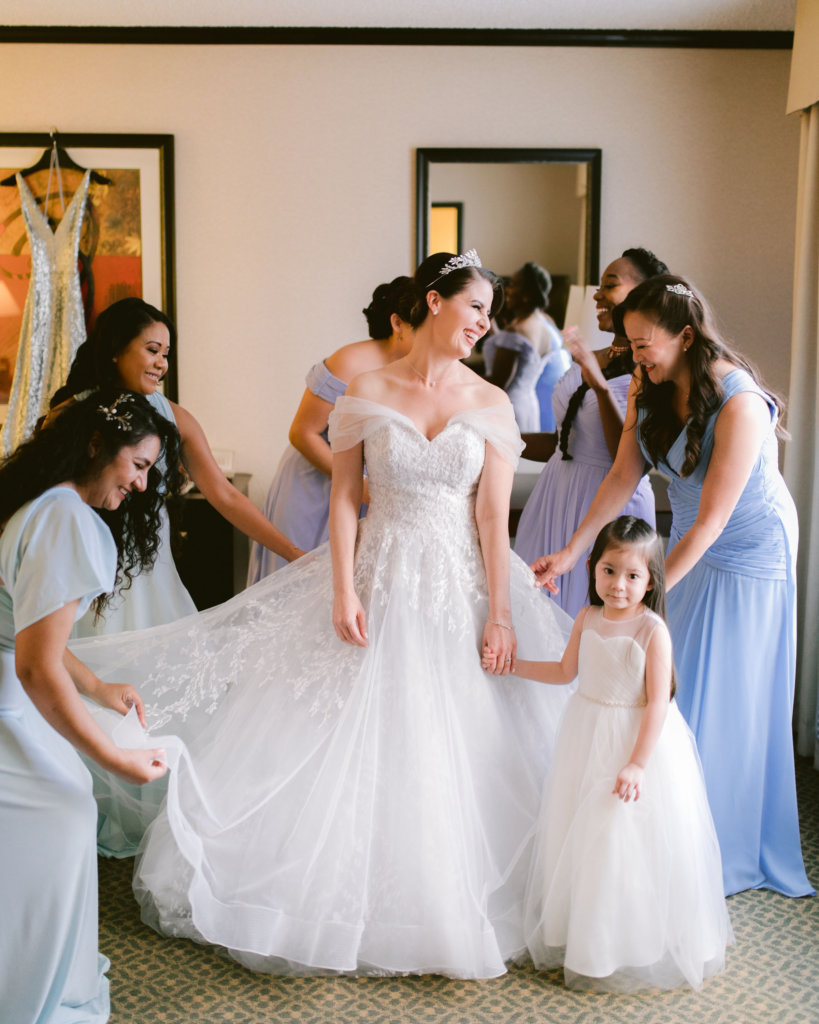 Styles (from left to right): #LD5054 & #COZF140A1, Image Credit: Elizabeth Burgi Photography
You Pay:
1. Bouquets and Accessories
Bouquets are one of the most visible elements of your wedding day and a special part of your design element. So, it is only fair that you pay for them.
Tip: If you want a price trim, ask your florist to make the bouquets simpler versions of your own and include more of green elements in them.
2. Hair and Makeup
If you want your bridesmaid to have their makeup done professionally, then you're expected to take up the cost. Moreover, it ties the bridesmaids' looks together and makes your wedding photos look that much better, so it is only fair that you pay!
Tip: You can make hair and makeup optional, offering to pay for those who want some professional pampering while others can do it on their own.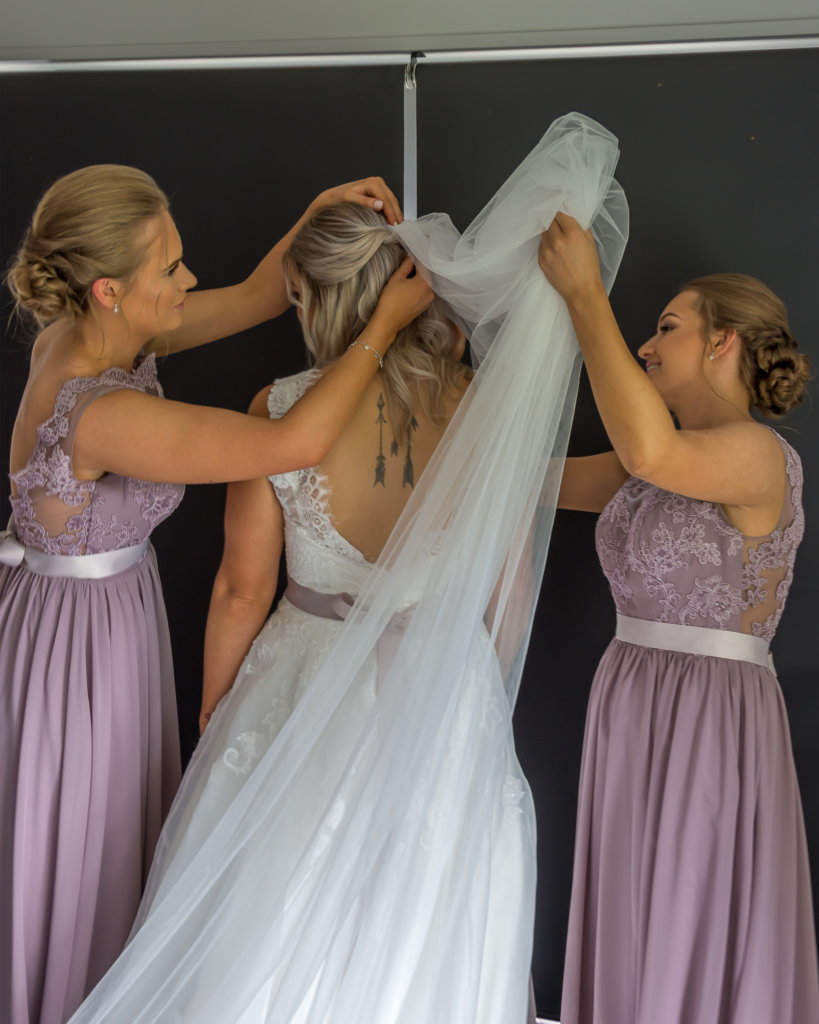 Styles( from left to right): #CWZT15007, #PR3263 & #NB3328
3. Accommodation
If you plan to spend the night before the wedding in a hotel or if you're having a weekend wedding, expect to cover the costs. It will be a good gesture to thank them for their services at the wedding and makes things super convenient for them.
Tip: You can check with your hotel if they have special rates for wedding bookings or reserve hotel room blocks so the prices are at a discount.
4. Travel
The bride and her family are expected to cover all travel and transportation costs from the hotel to the ceremony or from the ceremony to the reception. Moreover, if you're having a destination wedding, all travel costs are expected to be covered by you.
Tip: Look out for flight deals and discounts so that you can get a good bargain on the tickets.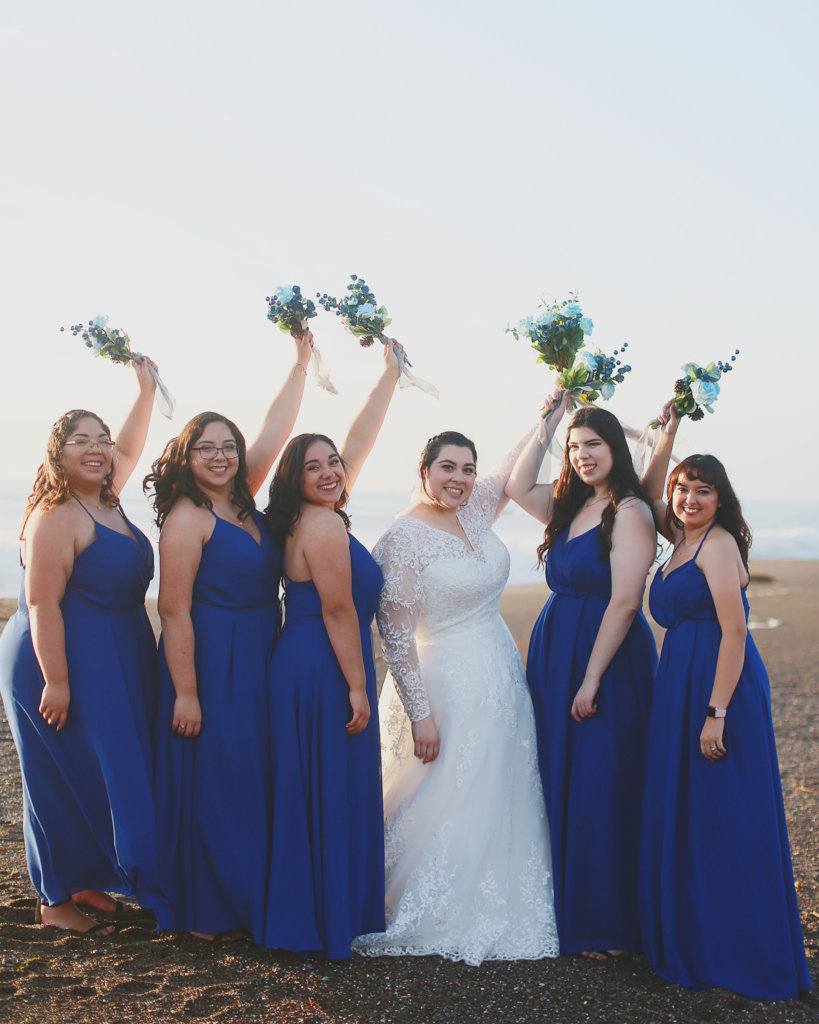 Styles ( from left to right ) #PR3572 & #LWXT16001, Image Credit: Made U Look Photography
Lastly, don't forget to drop in small thank you present or handwritten thank you notes as a token of appreciation for people who made your wedding day dreams come true!