Laura & Peter had an intimate beach wedding in Blue Lagoon Village, Greece by October 2nd, 2017. We're so in love with their color theme, which is chic and timeless! The girls's dresses are just perfect! Wish this lovely couple a life-time happiness!
Bridesmaid Dress Style: #COZF1500F
Flower Girl Dress Style: #CKZA13008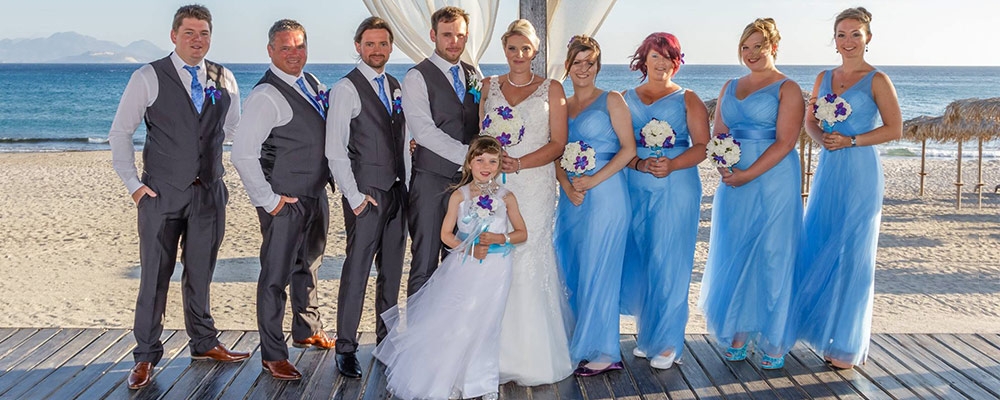 Q: Any advice or tips for future Mrs.?
Don't bottle up any stress, worries or problems. Vent them out and then move forward. Don't plan every detail to the 3rd degree. Plan your major points ect then just go with the flow. Have fun and enjoy.
Q: How did you meet? And where did he propose?
We met at our local agricultural college in 2005. I studied equestrian studies and Pete studied motorsports. He proposed in 2011 on guy fawkes night when we threw a firework party.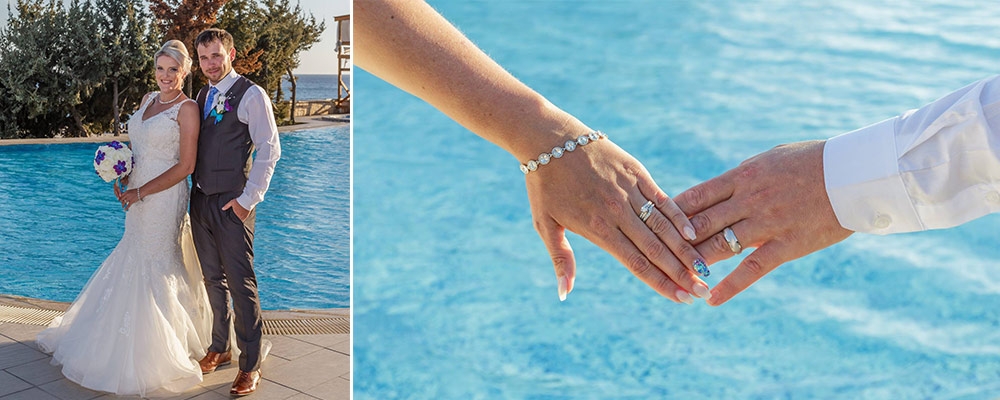 Q: Did you have a particular theme or color scheme? Is there a story behind this color theme and why you chose it?
Our colour scheme was azure blue, purple, white and Silver. I had spotted that colour scheme in a local high end jewellery store display window and fell in love with the colours.
Q: Did you enjoy the wedding planning process? Why or why not?
My wedding planning was done via a coordinator who was based on the Greek island. I just answered questions on what I wanted. 
I enjoyed dress shopping and accessory shopping. Plus I made all the bouquets, button holes, wands and coursages myself using silk flowers, ribbon and diamontes.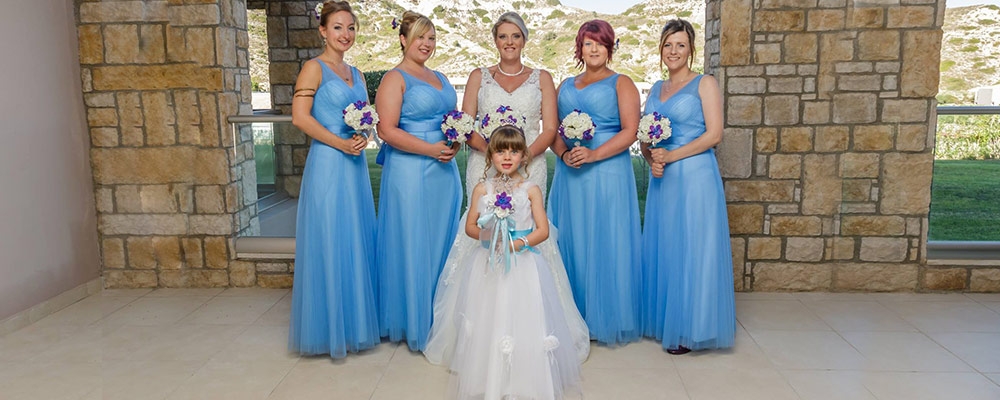 Q: What was the best/most memorable part of the day?
Seeing my partners face when he saw me and also I enjoyed my dad's speech at the reception.
Q: Why did you choose #Cocomelody for your bridesmaids?
I struggled finding anything in the UK in the colours I wanted and at price that wouldn't require me to either get a loan or work myself to death to pay for!!
Cocomelody bridesmaid dresses were of superior quality and far far far better than what was on offer in the UK! For a better price too!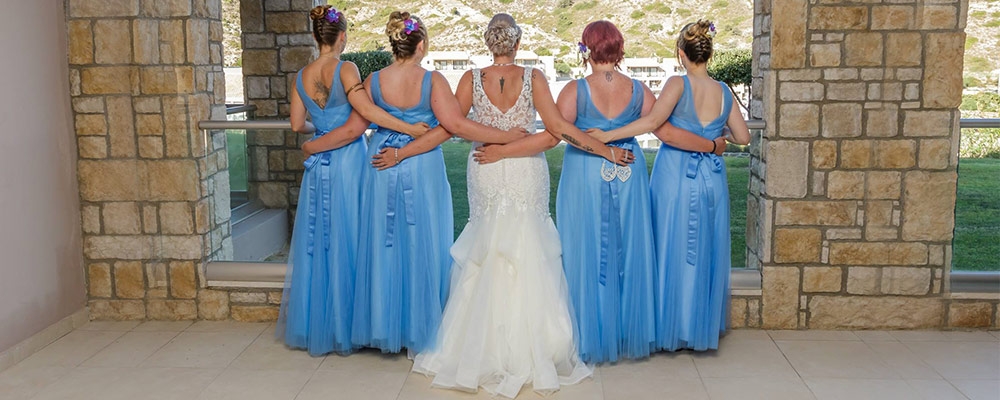 Q: What do you think about Cocomelody and the customer service?
Cocomelody has outstanding customer service, communication and couldn't be happier with the dresses. My bridesmaids and flower girl looked absolutely beautiful.
Facebook Review from Laura: