Allysha & David held their favorite Disney themed I dos at Sherwood Park, Alberta, Canada. We are absolutely swooning over their color hues, which is chic and timeless! The girls wearing their #cocomelody bridesmaid dresses in different purple shades are just perfect!!
All Photos were taken by FM Photography.
Bridesmaid Dress Style: #COZK16001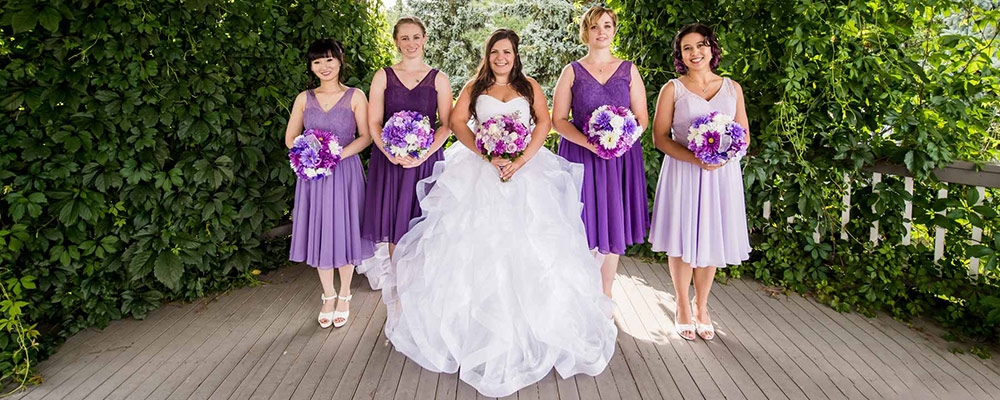 Q: Any advice or tips for future Mrs.?
Don't sweat the small things. Your day will be beautiful and perfect no matter the "disasters". (There was a rain storm on my wedding day!)
Q: How did you meet? And where did he propose?
We met online while David was in school. We dated for 1 year long distance and when I finished school I moved 5 hours away to be with him. 2 years later he proposed in our home on March 14 as I am a mathematics nerd.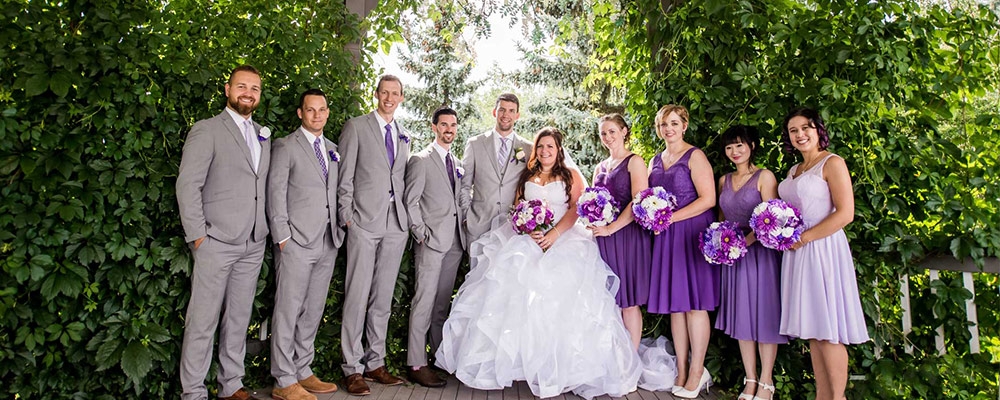 Q: Did you have a particular theme or color scheme? Is there a story behind this color theme and why you chose it?
50 shades of purple. Purple is my favorite color.
Q: Did you enjoy the wedding planning process? Why or why not?
I loved the planning process. It was stressful at times but being able to design the perfect day to celebrate the love i found was totally worth it!
Q: What was the best/most memorable part of the day?
When we were getting photos done on a giant wooden swing and it broke when the groom was swinging!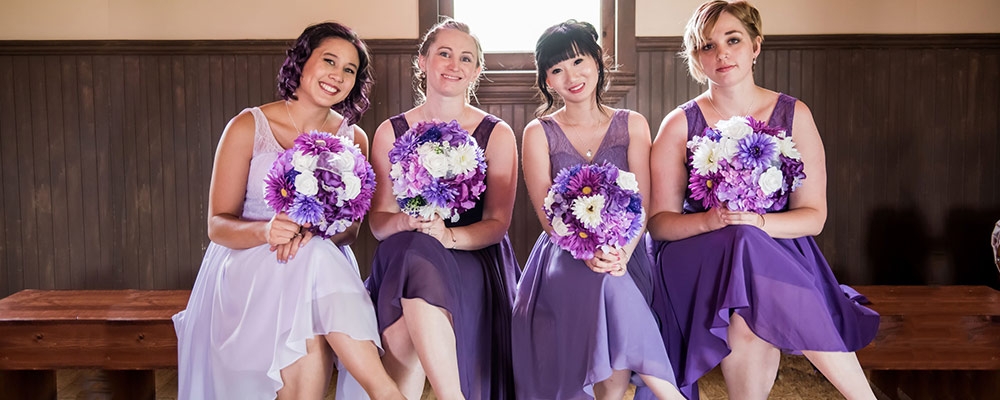 Q: Why did you choose #Cocomelody for your bridesmaids?
An ads came up on my Facebook with the dress I ordered for my girls. I was having troubles finding a bridesmaid dress I loved in 4 shades of complimenting purple. I went onto Cocomelody website, saw the positive reviews and all the color selection, not to mention the amazing prices and was hooked.
Q: What do you think about Cocomelody and the customer service?
I ordered the bridesmaid dresses and since they were coming from out of country figured they would take a couple months to get here (ordering from a local shop they told me 5 months) the dresses were custom made and delivered in 3 weeks! I was absolutely amazed at how fast they came and the quality of the dresses.