Monica & Percy had the most beautiful wedding in Uma Multipurpose Hall, Kampala, Uganda, they even didn't have a specific theme, just a touch of gold, white and as many flowers as they could have, however, the nuptials were flawless and perfect matched their personal  tastes, Of course, Monica's figure-hugging dress flattered her body perfectly stunning. All her curves made a statement, Congratulations to Monica & Percy!
All photos were taken by Moh Latif Photography.
Wedding Dress Style: #LD3859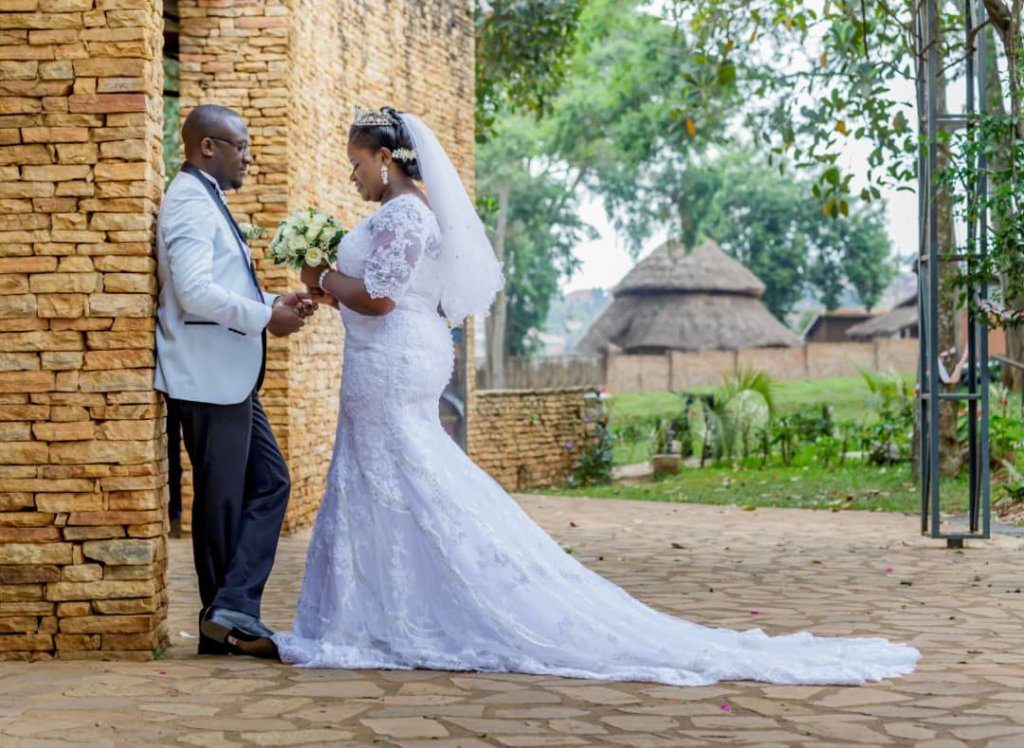 Q: Best wedding planning advice?
Wow. Drink lots of water however overwhelmed you could be as your wedding day draws closer, be calm, do not let in so much stress and avoid getting angry, remind yourself every time you are not happy that you are about to get married to the love of your life, it will simply bring the smile back..
Q: Tell us your love story?
I met Percy through my big sister, they were workmates, we dated for some time until one day when my best friend Nisha (who was my maid of honor) asked me to come and meet the guy she intends to settle down with, I was so excited for her only to get there and I found my hubby, his favorite cousin brother, and his wife with a bouquet of flowers and he went on his knee and asked if I was gonna marry him..lol he was so nervous if am to recall… I said yes and here we are…Mr. and Mrs. Nambassi. God bless our marriage.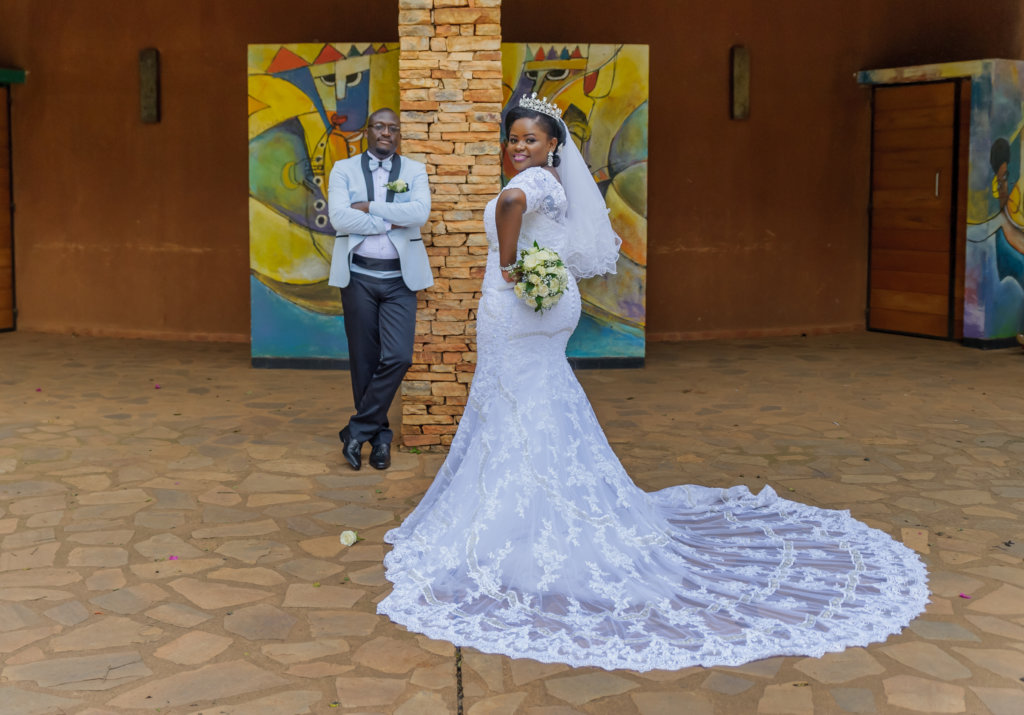 Q: What was the inspiration behind your wedding theme?
Am one who believes in simplicity, for as long as there isn't much going on… So for me, gold, white and a little touch of peach was all I needed.. Of course not forgetting the flowers.
Q: How would you define the message "Dare to Love"? 
A relationship is built on love, trust and the fear of God.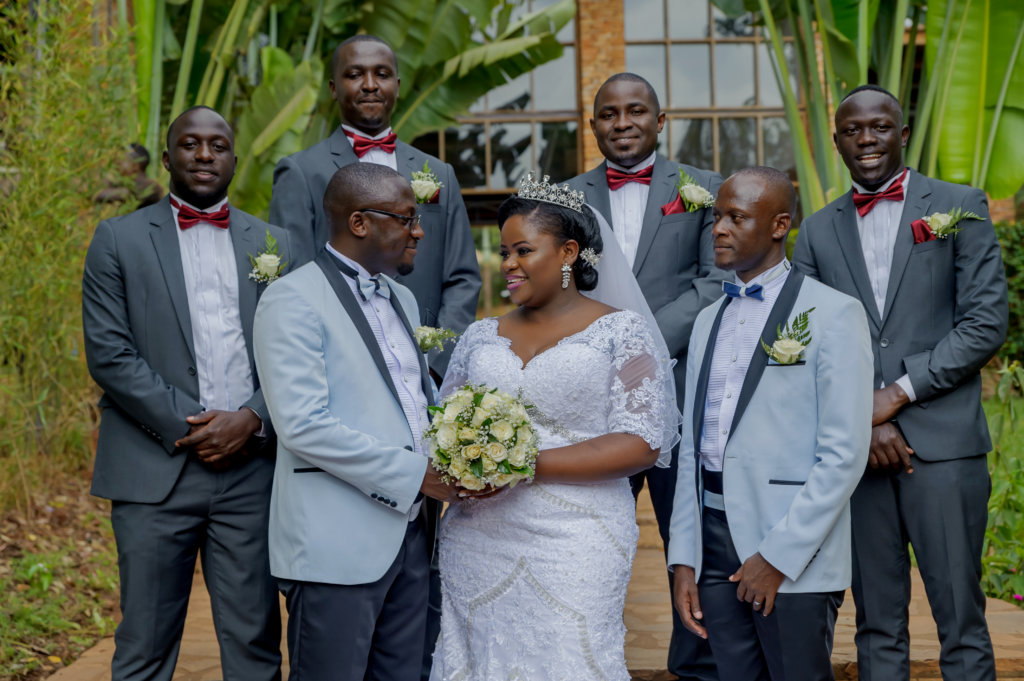 Q: The best/most memorable part of the day?
When I walked to my husband he said baby you look so fresh… Lol.
Q: What did you love most about your #Cocomelody dress (es)?
The detail on the wedding dress. The color (snow white) the fitting was perfect. All my curves made a statement. I wouldn't have wanted a better look than that.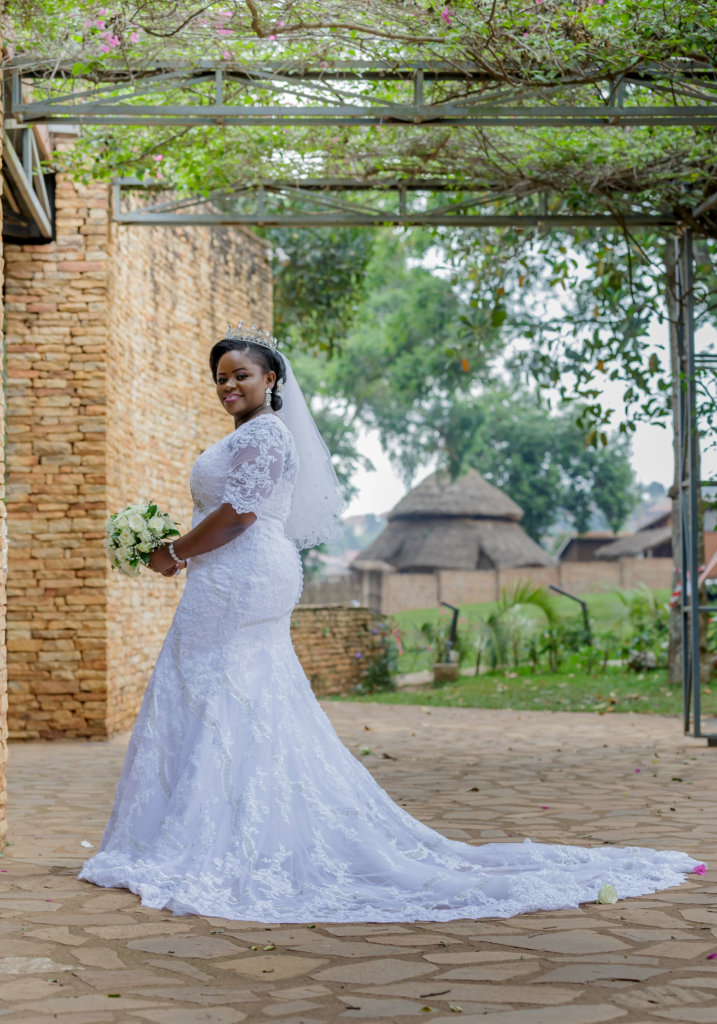 Q: What do you think about Cocomelody?
Being plus size I always wondered what dress would flatter my body but thanks to Cocomelody… U guys had my back. I love you.