"When we are in love, we open to all that life has to offer with passion, excitement, and acceptance." ❤️ Surrounded by loved ones, Lauren & Josue had a destination beach wedding in Maui, Hawaii and enjoyed a wonderful day! Lauren chose a flowy tulle gown with spaghetti straps and looked absolutely gorgeous! Congratulations to this sweet couple and check a few of their breathtaking wedding pics below:
All photos were taken by Danielle Sergio Photography.
Wedding Dress Style: #LD4515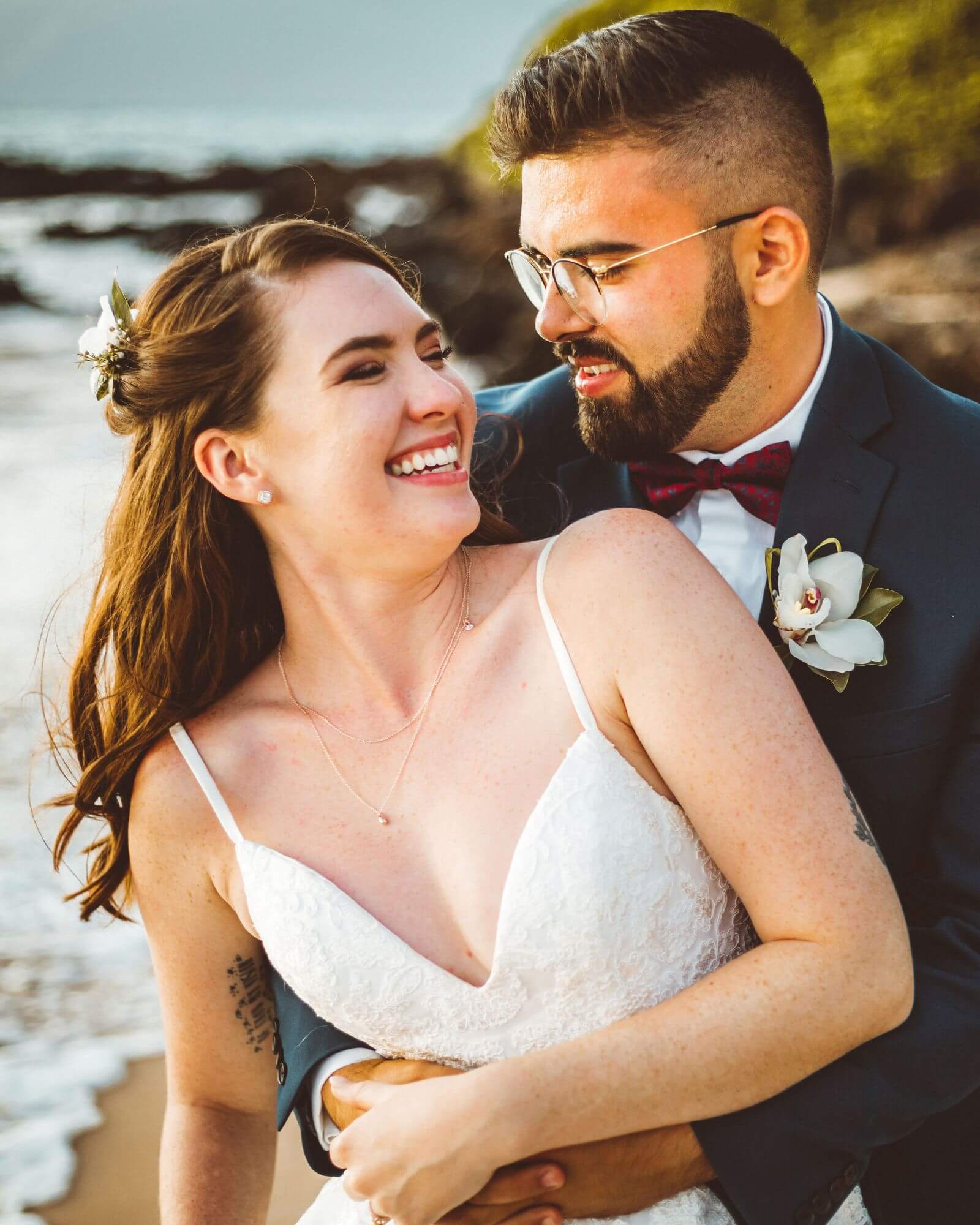 Q: Any advice or tips for future Mrs.?
The best wedding advice I could give is to not stress over the little things. In the end everything falls into place and the people in your life would also love to help you out to pull everything together.
Q: What was the inspiration behind your wedding theme?
I've always wanted to elope but I also have always wanted immediate family involved in our big day. We decided to have a "micro-wedding" in Hawaii so that we could keep things intimate and casual without much planning needing to be done.
Q: Tell us your love story! Where & How did he propose?
We met through mutual friends on Labor Day weekend in Newport Beach. A group of us decided to rent a sailboat and although neither of us were expecting to meet anyone, we hit it off immediately. From the moment we met, we were inseparable. We talked constantly for a couple of months until we decided to take a leap of faith and start our long distance relationship. He lived in Phoenix, AZ and I lived in a small town in Southern California. For the first year, we took turns driving out to each others houses every weekend. By the end of the first year, Josue had to leave for Italy for a job he had agreed to take before we met. He spent the second year of us dating in Italy while I finished school up in SoCal. We only saw each other 3 times throughout the year he was gone. But on my last trip to visit him in Florence, he took me to a hill that overlooked the city (Fiesole) and asked me to marry him.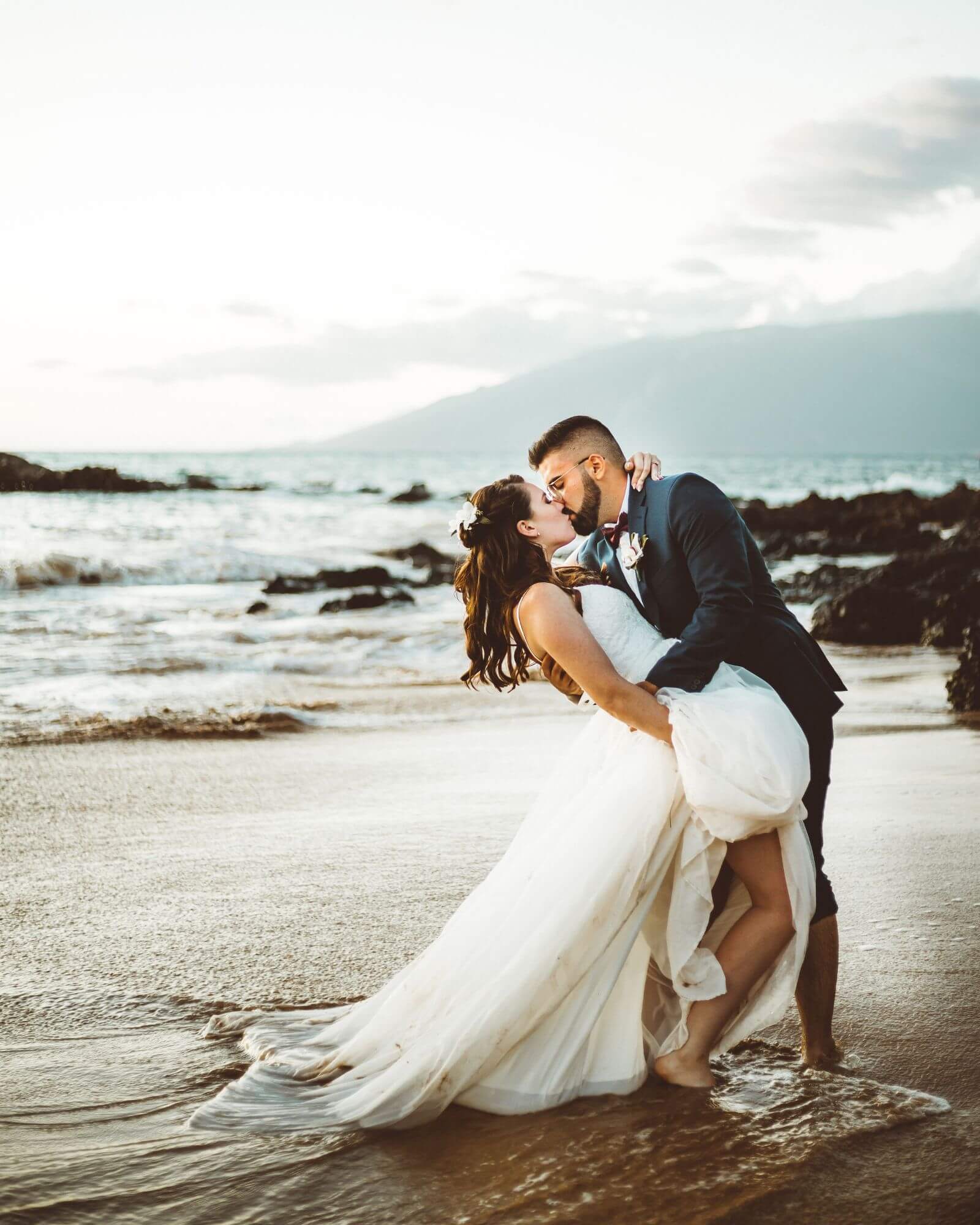 Q: How would you define the message "Dare to Love"?
Don't ever be afraid to love someone just because it seems like there are barriers in the way. If you love someone, you will find a way to be together and make it work.
Q: What was the best/most memorable part of the day?
The most memorable part of the day was taking sunset pictures on the beach. As much as I loved my wedding dress I was not afraid to adventure in it. I got the bottom of the dress in the waves and it made for the most beautiful pictures.
Q: What did you love most about your #CocoMelody dress (es)?
The design. I tried on so many boutique dresses that were three times as expensive and all of them were missing something for me. The second I laid eyes on the CocoMelody dress I knew this wedding dress had everything the others were missing.
Q: What do you think about CocoMelody and the customer service?
The affordability of the dress allowed me to feel better about taking those adventurous pictures I wanted too. The sizing charts were accurate, and I didn't end up needing anything altered at all. The dress came faster than expected and the quality of the dress is better than most designer dresses I had seen. CocoMelody was amazing!!!