Lauren & Micah had a beautiful outdoor garden wedding with a vintage, rustic theme in Greenfield, Indiana. Laura chose a tulle ball gown LD5066 and looked truly like a fairytale princess. Her hubby Micah was even overwhelmed during the first look moment! Read the sweet details of their dreamy wedding below:
All photos were taken by Rustic Bliss Photography.
Wedding Dress Style: #LD5066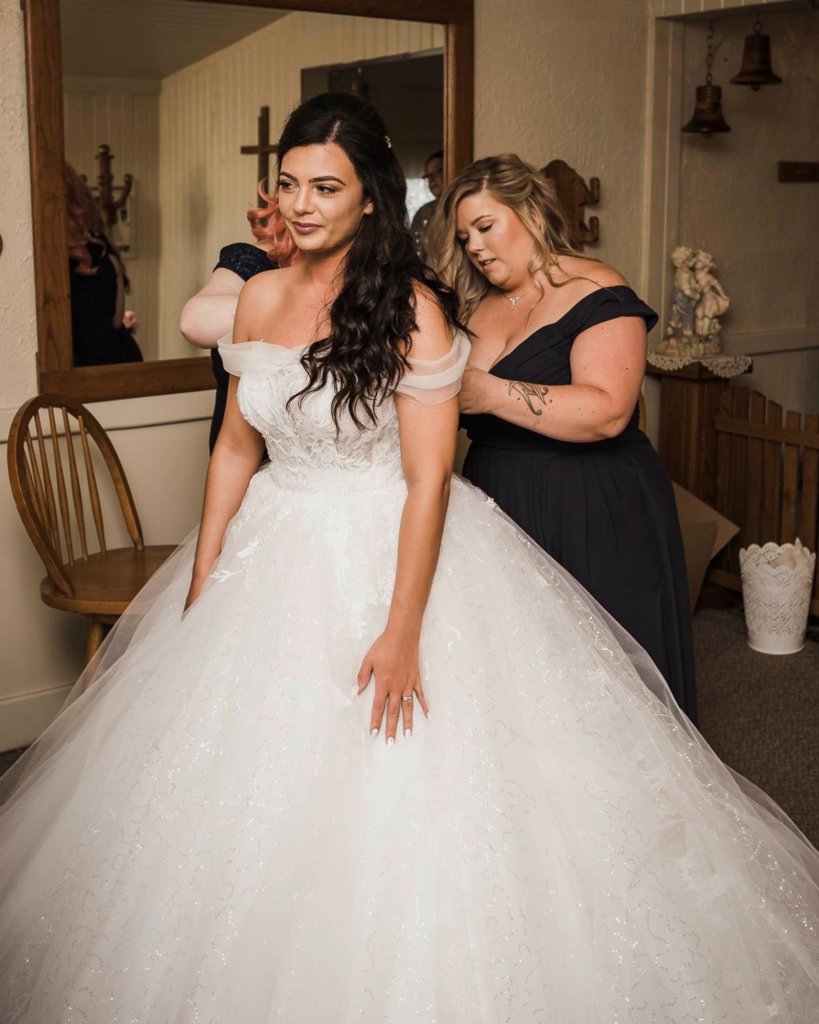 Q: Any advice or tips for future Mrs.?
Buy a wedding planner/notebook and use it religiously. It helps a lot with seeing what else needs to be done and what you need to buy. Also, do not wait till the last minute. The big day is enough stress in and of itself, you don't want to add on more than there already is!
Q: What was the inspiration behind your wedding theme?
Micah and I love the outdoors. Being married in a gazebo was a must have for us. We are all about vintage/rustic. Our house oozes with oil lamps, ball jars, and Edison bulbs. We wanted to incorporate our love for those things in our wedding.
Q: Tell us your love story! Where & How did he propose?
Micah and I actually met at work! I know they say "don't date your co-workers" but that definitely wasn't the case for us. He was the one that made the first move. And he's definitely not afraid to say how fool proof his plan was if I happened to say no, lucky for him (and me lol) I said yes! 😉 He proposed to me on a snowy Christmas Eve night. He couldn't have picked a better day. I basically cry the whole month of December because of all the love and warmth I feel from friends and family (I'm super sentimental lol). That's how much I love Christmas and he knows that. My family opens presents on Christmas Eve; and there was one more gift left under the tree, it was to me from him. After what felt like an eternity (he wrapped the box in so many different sized boxes – he's such a jokester) I finally got it opened and saw that beautiful ring. He got down on one knee in front of all my family and my baby boy, and asked me to marry him. I said yes and here we are! Married and madly in love!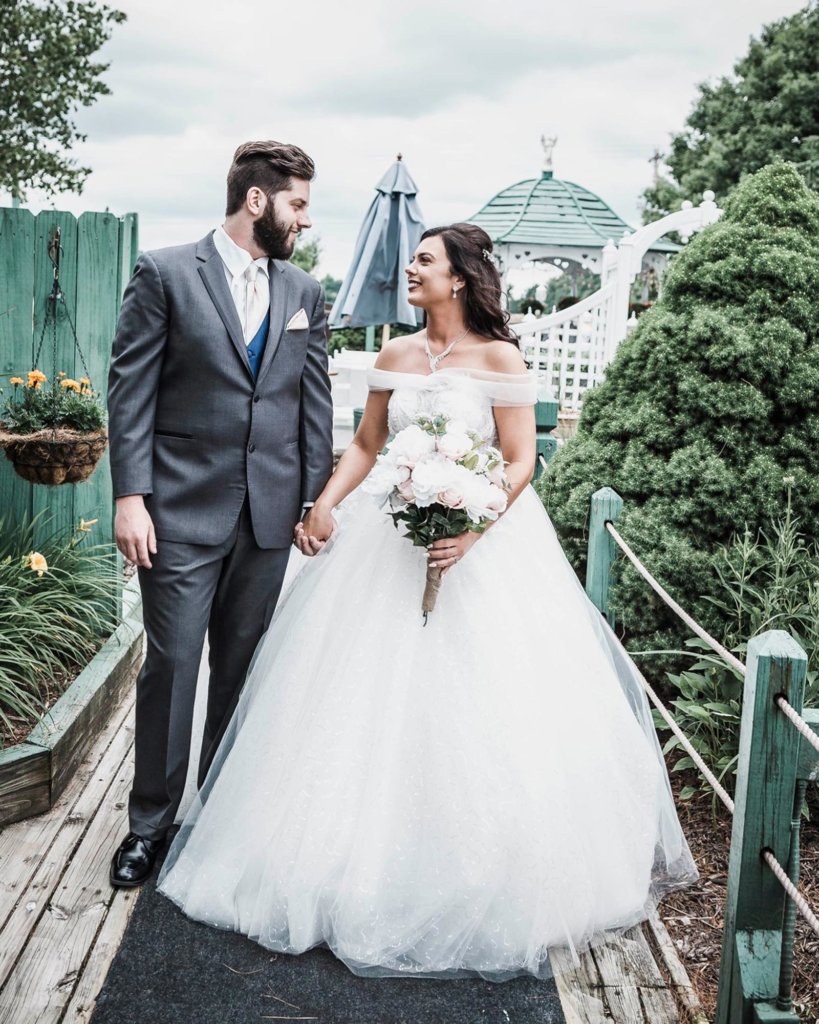 Q: How would you define the message "Dare to Love"?
I think "Dare to Love" means don't hold back on letting love in and giving it in return. Don't be afraid to give your all to someone and let them love you with all they have. Leaping can be a scary feeling but when you do and let someone be the wind that carries you, you'll never fall.
Q: What was the best/most memorable part of the day?
The first look! I had the biggest smile on my face the whole time! The way he looked at me had me weak at the knees. During that moment, it was just me and him. Nobody else was around except us and our unconditional love for each other. You could tell on both of our faces just how much we think each other is the most beautiful person we've ever met. It was an incredible moment. Oh, and dancing the night away was pretty fun too.
Q: What did you love most about your #CocoMelody dress (es)?
I mean where do I start?! The wedding dress was absolutely amazing. The attention to detail was perfection. It was big, sparkly, luxe and perfect! I felt so much like a queen and that's exactly what I wanted! I DEFINITELY recommend getting the custom sizing! I didn't have to alter anything and it fit like a glove! It. Was. Perfect.
Q: What do you think about CocoMelody and the customer service?
Amazing! Customer service was always there to help me. I had some custom tulle put on and there was always a speedy answer for any and all of my questions. I would recommend CocoMelody to anyone! Not just for their wedding dresses but all of them!