The sunshine-filled summer calls for thinking from a new perspective and using creative ideas. Don't be afraid to think outside of the box when it comes to planning your summer wedding.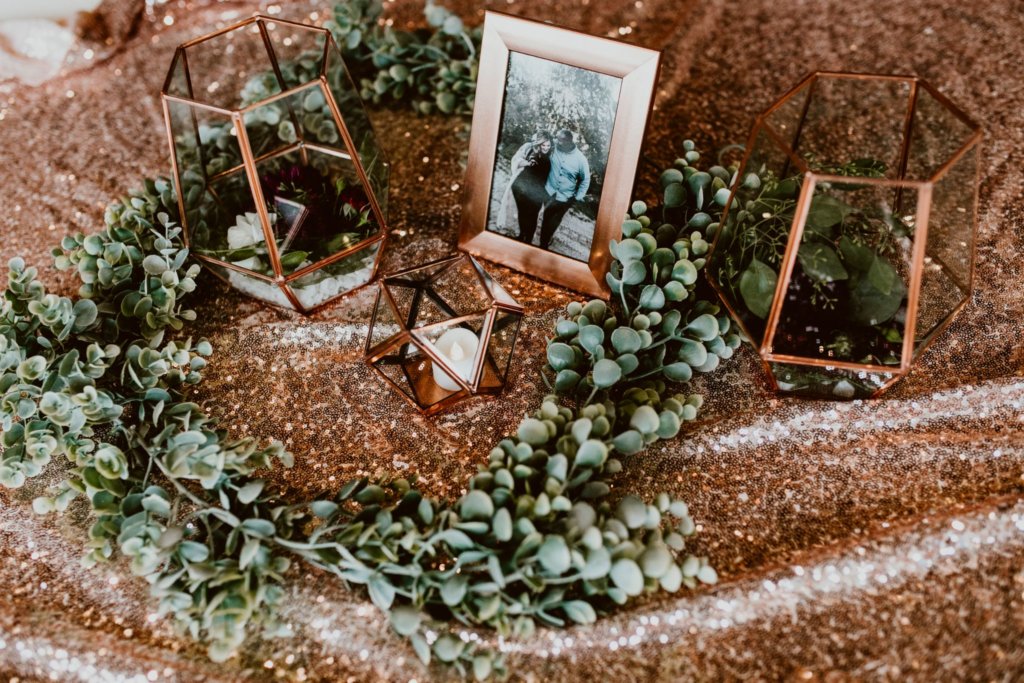 Image Credit: Uriel Photography
Be ahead-of-the-trend with these unique summer wedding ideas:
1. Bring Outdoors In
Outdoor weddings are fabulous but when it's 100 degrees outside? Not so much! The latest craze is bringing nature into your wedding with"tailored greenery". We're talking about indoor trees and lush greenery juxtaposed with the classic wedding flowers like garden roses, ranunculus, and hydrangeas. Green variants can include monstera, palm, and succulents. You can even incorporate fresh or dried herbs like lemongrass, rosemary, and basil- not only do they smell amazing they can help to keep bugs at bay!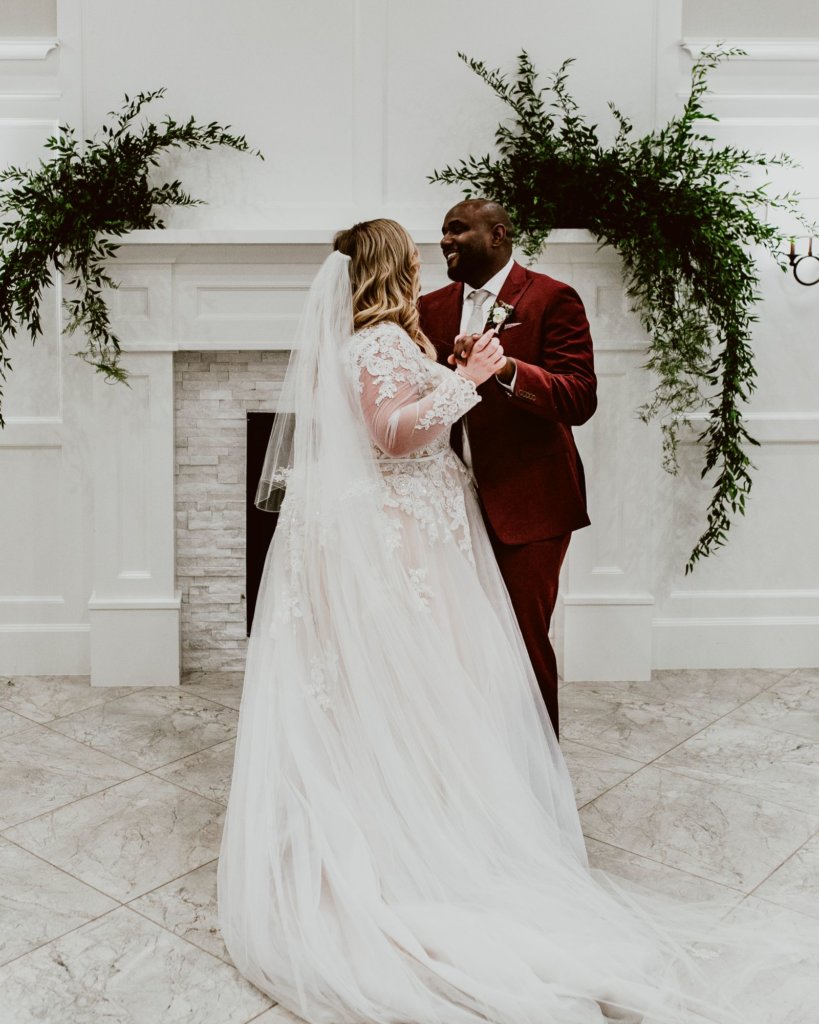 Style: #LD5693, Image Credit: Uriel Photography
2. Celebratory Lighting
Ambient lighting will set the mood for your wedding and can make your guests feel relaxed. Take advantage of the warm weather and host an outdoor evening reception. Since you don't have to worry about the rain ruining your setup, make sure you set the place ablaze with dazzling lights. Envision floating candles, trails of festoon lights, chandeliers, and strings of bistro lights to give that firefly flicker. Marquee lights are also a fun way to incorporate a phrase or a letter that means something special to both of you.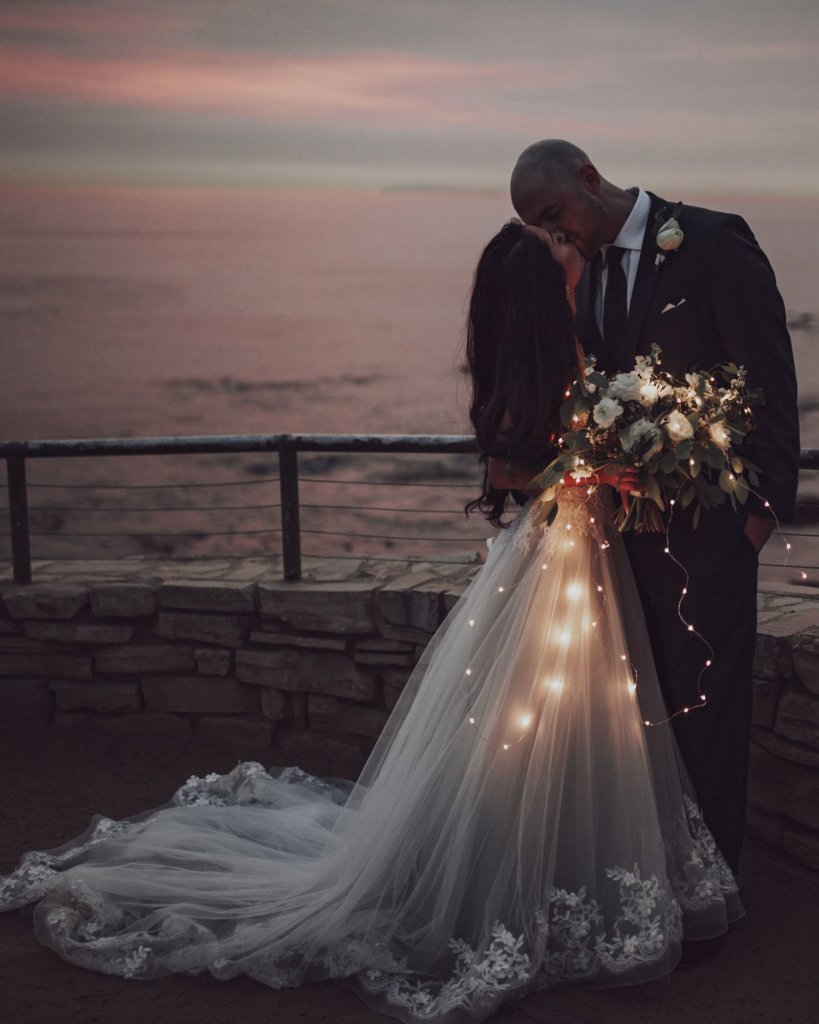 Style: #LD5056, Image Credit: Bethany Jean Photography
3. Mix and Match Colors
We like clean, bright colors for summers like silver-and-crisp poppy pink or a pink-and-orange palette. A stunning mix of pastels and muted hues can also make a gorgeous gradient color effect. A beachy summer vibe is an ideal theme for many summer weddings. Beachy colors in browns inspired by sandcastles and a combination of teal, powder blue and sea green inspired by the tan and blue hues of the beach can help to achieve a calming, ocean-inspired look. Summer is the only time you can go wild with colors –  incorporate color into everything, from invites, linens, to bridesmaid dresses. We've got you covered on cool summer wedding color inspiration right here.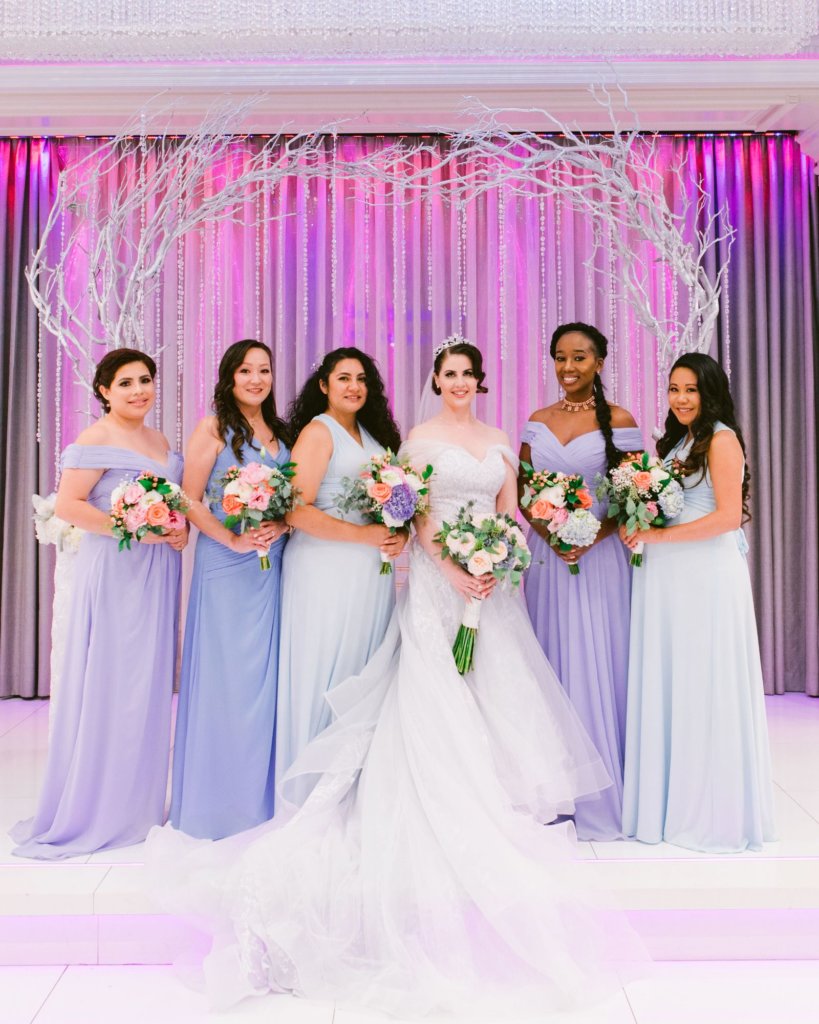 Style: #LD5054, Image Credit: Elizabeth Burgi Photography
4. Fruity Treat
Summer fruits add a lot of color to your space and is a great way to add a seasonal touch your menu. Use lemons, limes and other summer fruits as place cards to brighten up your tablescape. Farm-fresh berries picked in the season are a staple of summertime. Make use of fresh, local produce and arrange an inviting palette of berries in reds, purples and other product inspired hues that reflect the delicious side of the season. Replace plain water with favored ones by simply adding in sliced fruits. You can also bring seasonal flair to your beverages by bringing in fruity flavors to your cocktails. A few floating petals in each glass will give it an added flair. 
5. Thematic Welcome Bags
A welcome bag filled with towels, sunglasses and bug repellent is something your guests will love and appreciate. Make sure it holds everything your guests will need plus a few fun surprises. You can even add items that you love or speak to you as a couple. Personalize it with goodies that echoes the ambiance of your event- we're talking chic hats, fan-shaped escort cards, mini parasols, and miniature drinks, all thrown in a cool straw bag that your guests can use after the wedding.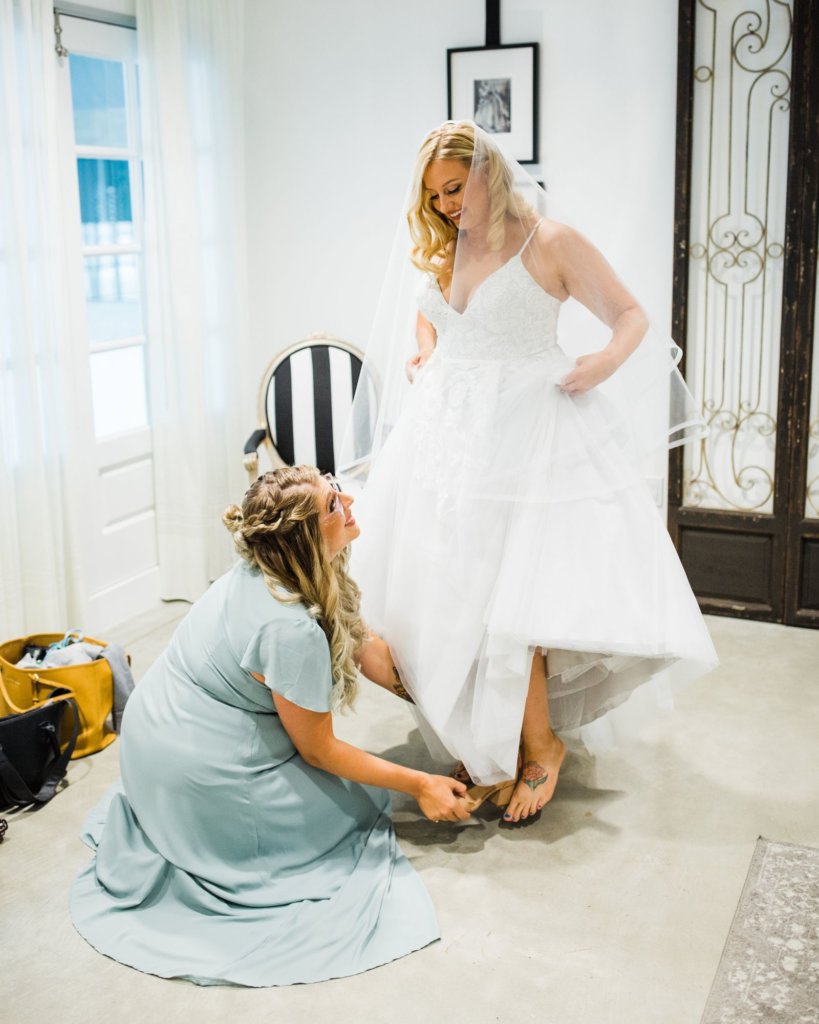 Style: #LD4515, Image Credit: Native Heart Photography
6. Fun Food
Celebrate the warmer weather by choosing food that complements the bright sunshine and the sweet taste of summer. Surprise your guests with unexpected, unique cuisine like lobster rolls, fruit pies, and freshly grilled seafood. Boozy popsicles and snow ice in a variety of flavors -melon, lime, raspberry, mango, and more- are perfect for the cocktail hour! Other fun ideas include hiring a cotton candy confectioner or setting up an ice cream sandwich bar with different flavors and cookies so that your guests can create their concoctions. 
With all of this inspiration under your belt, your nuptials will feel like the ultimate summer vacation for your celebrants. While being modern calls for implementing the untraditional, don't forget to keep the classics. Some classic concepts like the father-daughter dance and the timeless white wedding dress will always be a staple.