Get ready to say awww! Victoria & Kyle's wedding in Riverside Art Museum has all of our favorite things: princess fashion (her show-stopping gown), personalized theme (orange blossom which was perfect for the spring day), a unique cocktail party reception and a whole lot of love. The big day was beyond perfect and we're so honored to help make Victoria's dream come true. Congratulations to the beautiful couple!
All photos were taken by Mike Lewis Photography.
Wedding Dress Style: #LD5713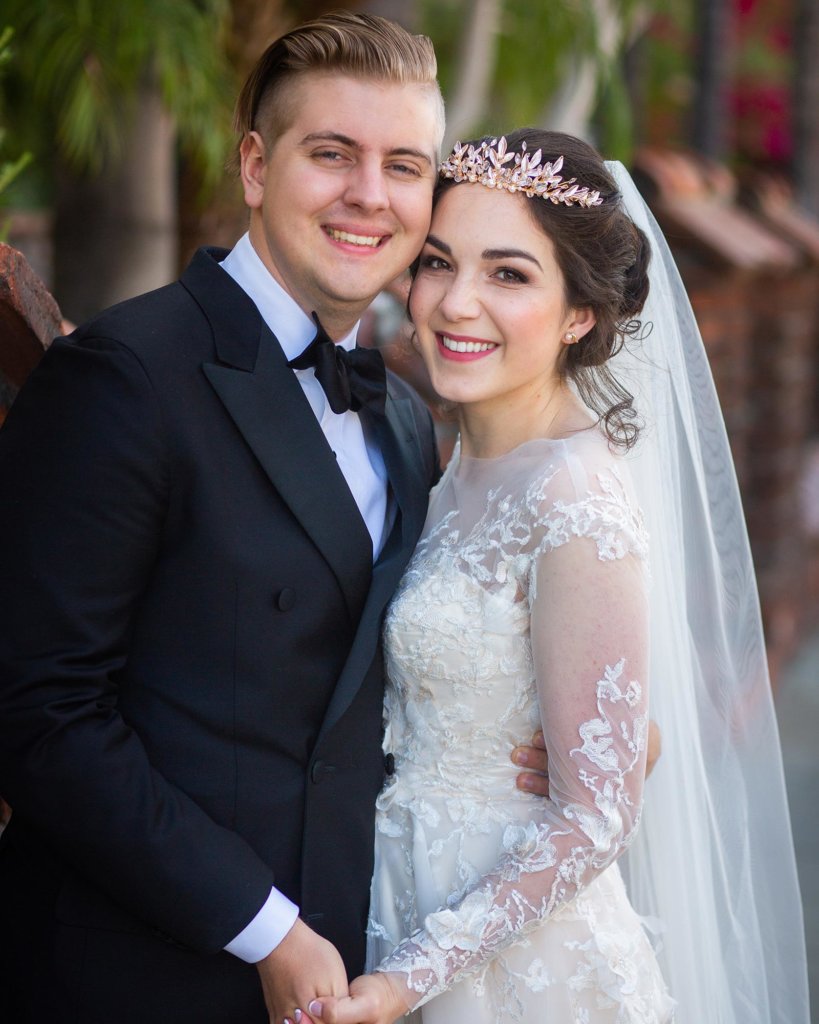 Q: Any advice or tips for future Mrs.?
Try and relax! Wedding planning can get a bit crazy, but just remember to lean on the people around you. They're there to support you! Accept help when you need to, and have fun! Don't forget in the midst of all of the details, to just laugh, dance the night away, and soak up the little moments.
Q: What was the inspiration behind your wedding theme?
We wanted to have something that would be fun for our guests. We love our friends, and we wanted to keep things classy yet simple. We decided for a cocktail party reception, and since the wedding was in Riverside, we decided for an orange blossom theme. It kept the day fresh and airy, which was perfect for the spring day we chose.
Q: Tell us your love story! Where & How did he propose?
Kyle and I met at our best friends wedding! He was best friends with the groom, and I with the bride. He was the best man, who was hitting on one of the bridesmaids (me!) I didn't fall for him right away, but a few months later I realized how sweet he was, and got the courage to message him. We went out for a first date, and then continued to go out all summer. One of our very best dates was in the LA Art Museum, the Getty. Art was something special we connected on, and in November of that year, Kyle surprised me at an art museum in Copenhagen, Denmark and asked me to marry him. The piece of art that I was starring at when he surprised me, is hanging in our home today. It was "Pink Roses" by Van Gogh.
Q: How would you define the message "Dare to Love"?
Dare to Love, means taking chances. I for sure thought Kyle wouldn't want to go out with me after I spent months turning him down. But something in me just said "take a chance, and be brave." If I didn't dare to take a chance, and if we didn't dare to jump in and get to know one another, we never would have fallen in love. Sometimes, your whole life can change by a leap of faith, and being brave enough to take a chance.
Q: What was the best/most memorable part of the day?
We both agree the best moment by far, was when we were pronounced husband and wife, and as we kissed all we could hear were the cheers and clapping of our family and friends. It was a moment, that was bursting with love and excitement. We'll never forget how blissful and happy we felt.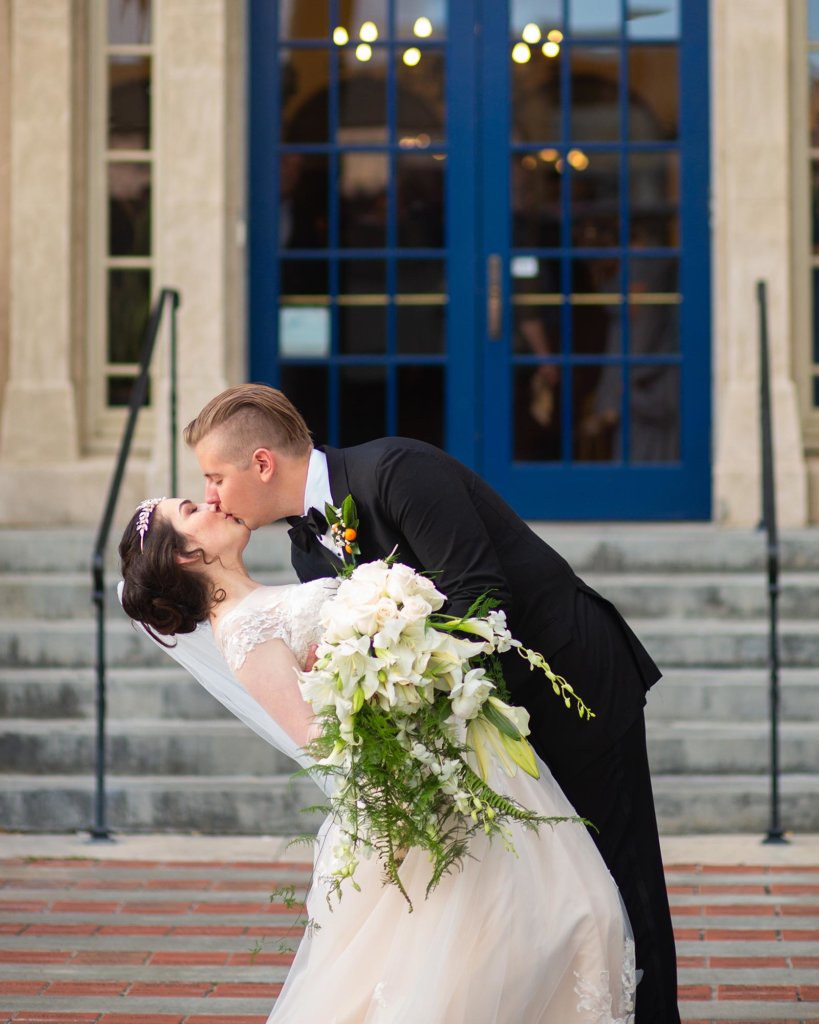 Q: What did you love most about your #CocoMelody dress (es)?
It's UNIQUENESS! I've never seen a dress anything like the one I bought. Everyone kept asking where I got it, and commenting on how they've never seen anything like it. I felt like a queen on my wedding day. My favorite part about it was the sides. The material around the sides of my wedding dress were like a wrap around train. All of the lace detailing, and the buttons all down the back, and on the sleeves were gorgeous as well.
Q: What do you think about CocoMelody and the customer service?
Without CocoMelody, I wouldn't have found my dream dress. They're alterations team was the best experience I could have asked for. They were so kind and caring, and worked so hard to make my day unforgettable. CocoMelody was a huge reason I smiled so much that day.