Happiness is the only thing that doubles if it's shared. So, we want to share Leticia & Thomas's minimalist wedding in Pomona, California with you! Just read their beautiful love story below, and see how simply stunning Leticia's bridal look was!
All photos were taken by David Torralva Photography.
Wedding Dress Style: #1038 & #8006 (already retired)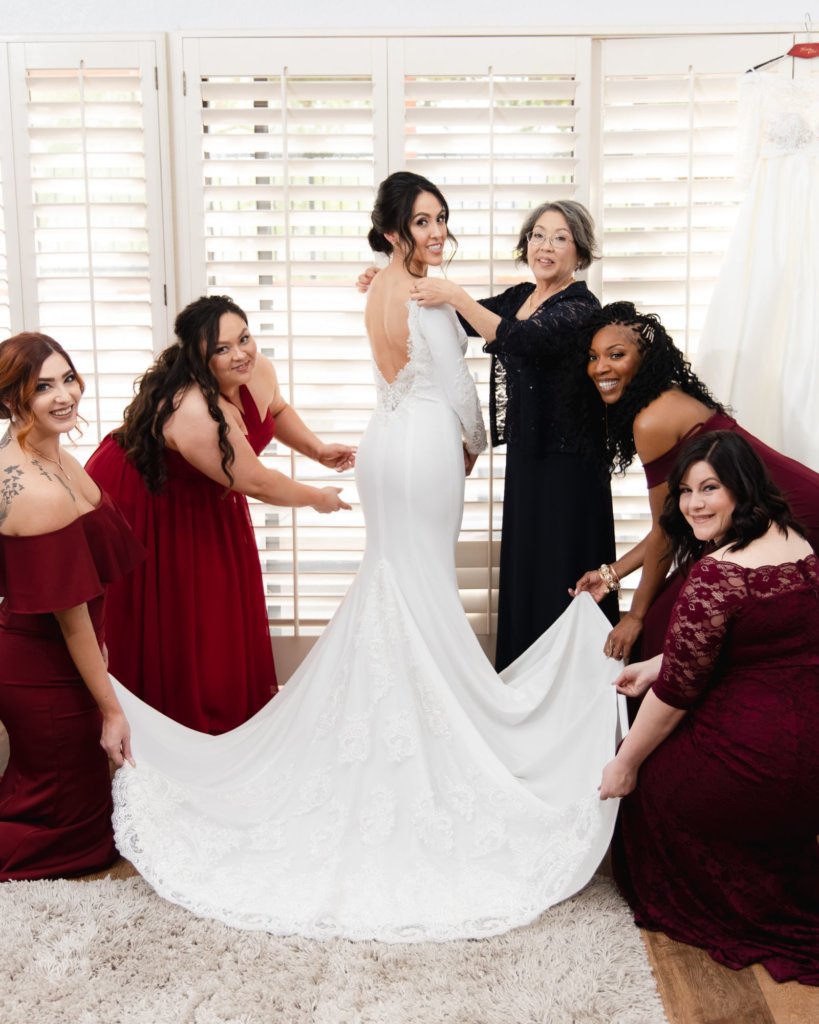 Q: Any advice or tips for future Mrs.?
Consider an engagement longer than one year to save for the wedding. You're going to spend the rest of your life together anyways, so why rush? Plus, it alleviates some of the stress and pressure of planning since you'll have more time.
Q: What was the inspiration behind your wedding theme?
The love my husband and I share. It is simple, pure, and intentional.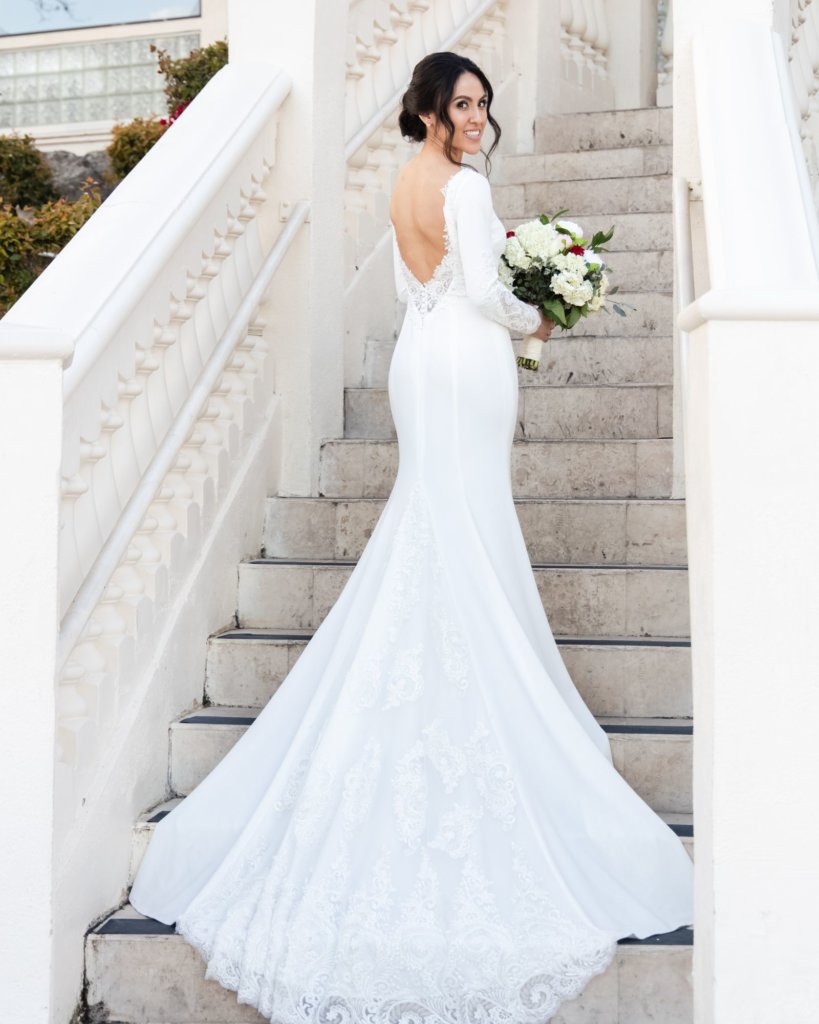 Q: Tell us your love story! Where & How did he propose?
We met at work about 10 years ago. We worked together briefly before he quit. He popped in to my head one day at work about four years after he quit and I wondered how he was doing. Exactly a week later, he came walking in to my job to train a new guy (his cousin is the owner of the company so he was training as a favor). He asked me on a date that night and four years later, we got engaged at Griffith Observatory in Los Angeles.
Q: How would you define the message "Dare to Love"?
To me, "Dare to Love" means to be vulnerable and selfless in love.
Q: What was the best/most memorable part of the day?
When my husband started crying when I was walking down the aisle.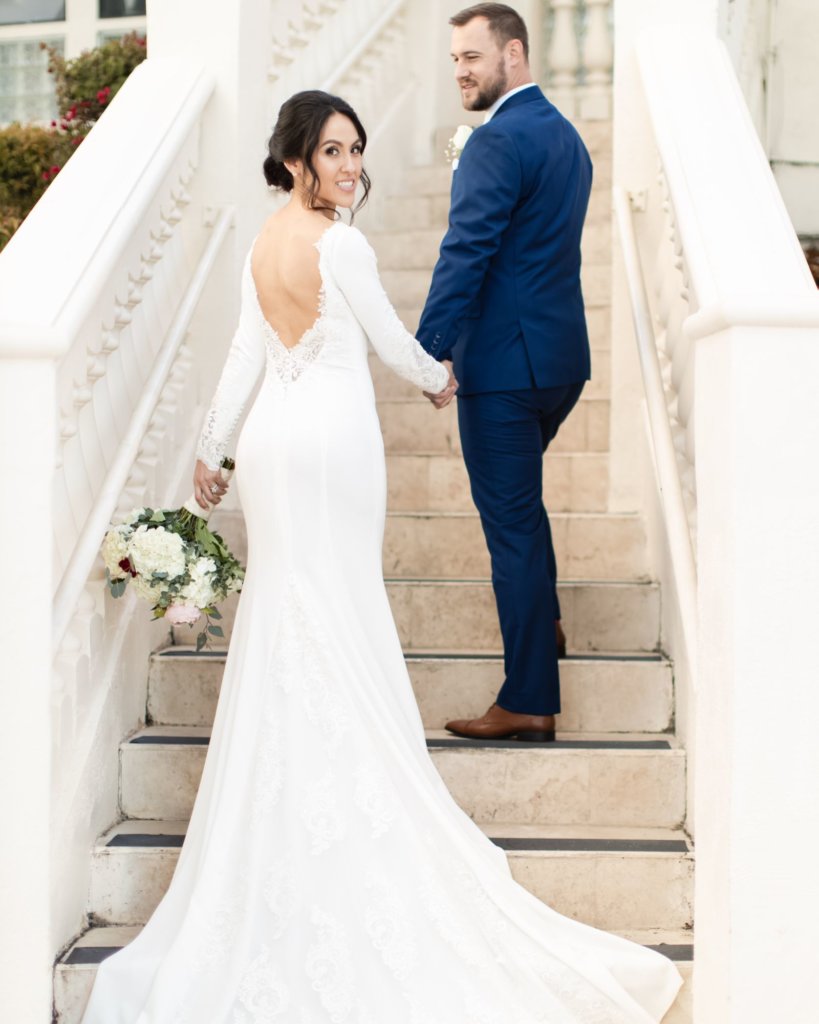 Q: What did you love most about your #CocoMelody dress (es)?
Style, craftsmanship, value, my wedding dress is so amazing!!
Q: What do you think about CocoMelody and the customer service?
The service I received from booking my appointments to look and try on dresses, to fittings and alterations, to final pick up was great. I ultimately purchased one wedding dresses for the ceremony and one dress for the reception given the value and styles available (and I couldn't decide on just one dress!). I even purchased one dress from the catalog without seeing it in person or trying it on. Girly took my measurements and when I did my fitting, it was perfect. CocoMelody ultimatley custom made both dresses after some confusion with the original designer. I was a little worried to be honest but they were made with such quality and detail that exceeded my expectations. Thank you and I'm so happy I bought both dresses from CocoMelody!