Lucy and Brian had their fantasy wedding in Oulton Hall Leeds, Singapore by August 5th,2017.We are in love with the beautiful fresh tone, it's so chic and timeless! We are so honored to witness their happiness by making the beautiful bridesmaid dresses for the girls! Congratulations Lucy and Brian!
All Photos were taken by Timeline Photography.
Bridesmaid Dress Style: #COZK16004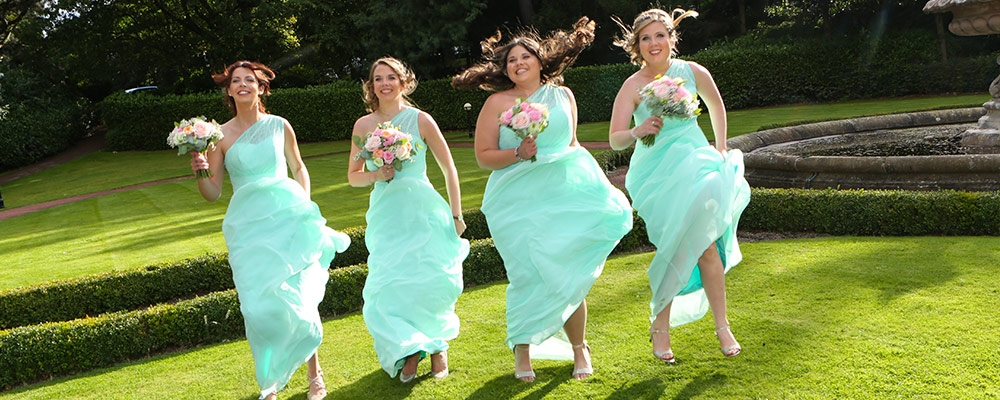 Q: Any advice or tips for future Mrs.?
Enjoy your day as much as possible and don't stress about the little things. When you wake up on your wedding day you need to put all the planning behind you and just enjoy yourself! It's over in a flash so make the most of it!
Q: What about your love story?
Brian is from Singapore and we met as he is based in the U.K. for his work. We bonded over our shared sense of humour and love of horses! Two years after we met Brian proposed to me after riding at Singapore Polo club and a year down the line we got married in singapore and had a second UK celebration when we returned home!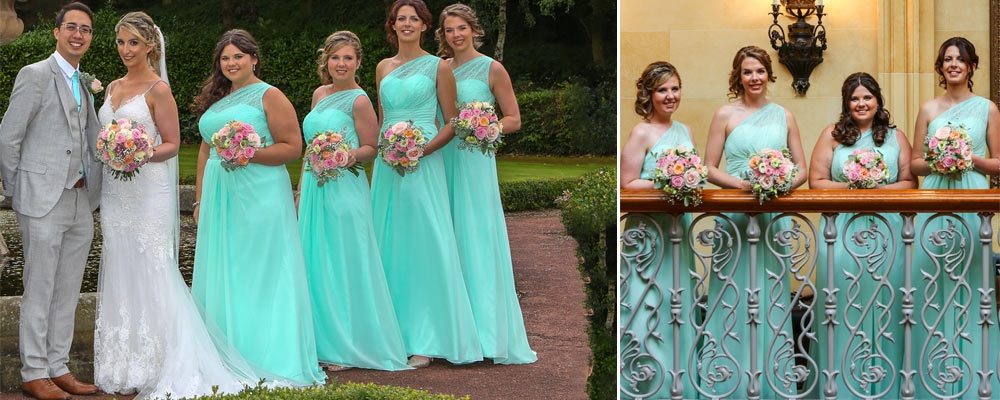 Q: Did you have a particular theme or color scheme? Is there a story behind this color theme and why you chose it?
Our theme was mint green, pink and gold. I chose this colour as I fell in love with the cocomelody bridesmaid dresses I had seen online and so decided to build my whole theme around them! I didn't want there to be one solid colour and thought that blush pink and gold complimented them well.
Q: Did you enjoy the wedding planning process? Why or why not?
I did enjoy the process although it could get stressful! I would always have some planning activity to look forward to at the weekend, from buying the grooms suit to shoe shopping!
Q: What was the best/most memorable part of the day?
The most memorable part was seeing each other at the end of the aisle for the first time!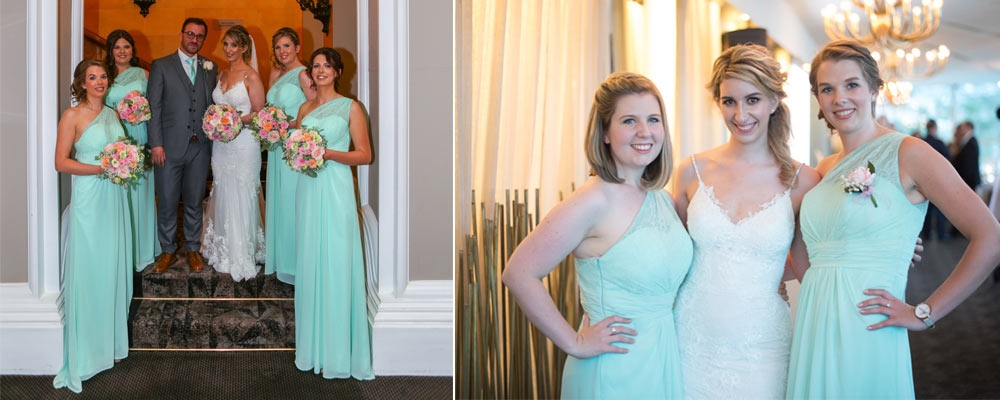 Q: Why did you choose #Cocomelody  for your bridesmaids?
I had seen an advertisement online when researching bridesmaids dresses and I thought they looked beautiful. I fell in love with the colour. I thought it was a bit of a risk buying dresses online but have been really pleased with the quality of them and the custom fitting opinion ensured they fitted perfectly! My bridesmaids loved them too!
Q: What do you think about Cocomelody and the customer service?
The customer service has been great. The dresses arrived in good time and came beautifully packaged. The quality of them was fanatic and we loved the train at the back. I would certainly recommend Cocomelody to anyone who would buy dresses.