Marcia & Andy hosted their gorgeous nuptials in Saratoga, CA. They had a rustic woodsy theme with a stunning color combination of peacock/teal, dark gray, and black. We don't know we what we love more: the beautiful veune view or Marcia's long sleeve gown?! Words cannot describe how stunning they were, just check those wedding pics below!
All photos were taken by Indi Soul Photography.
Wedding Dress Style: #LWKF15003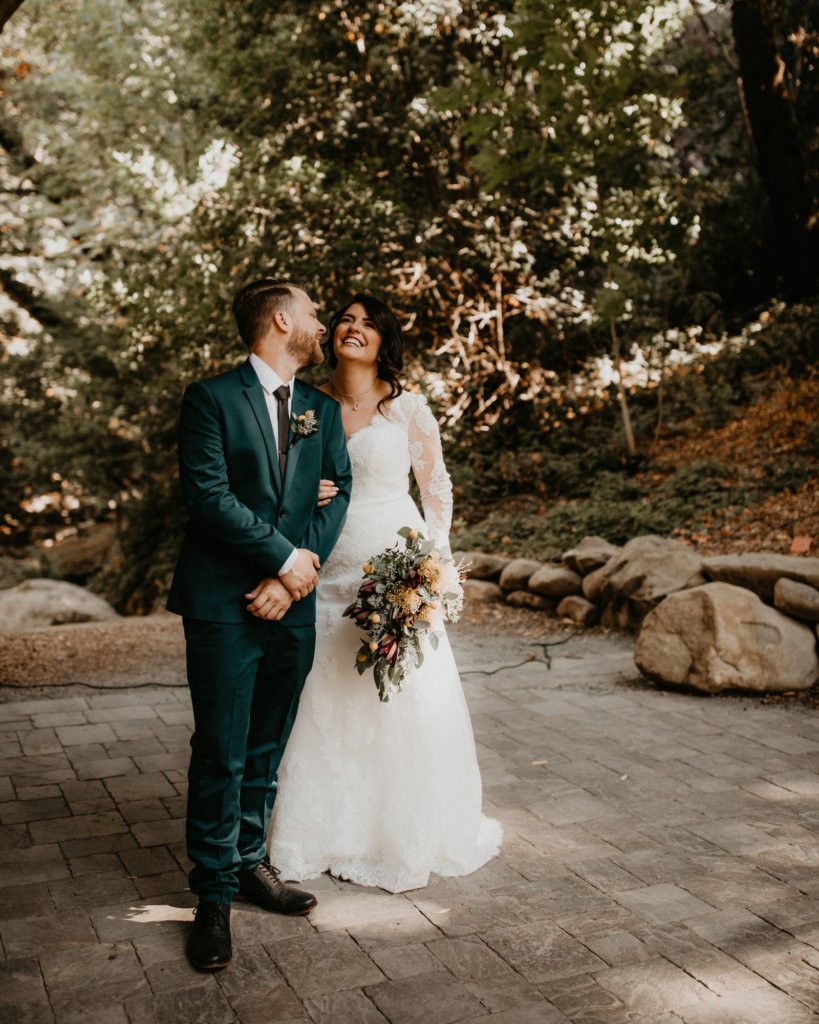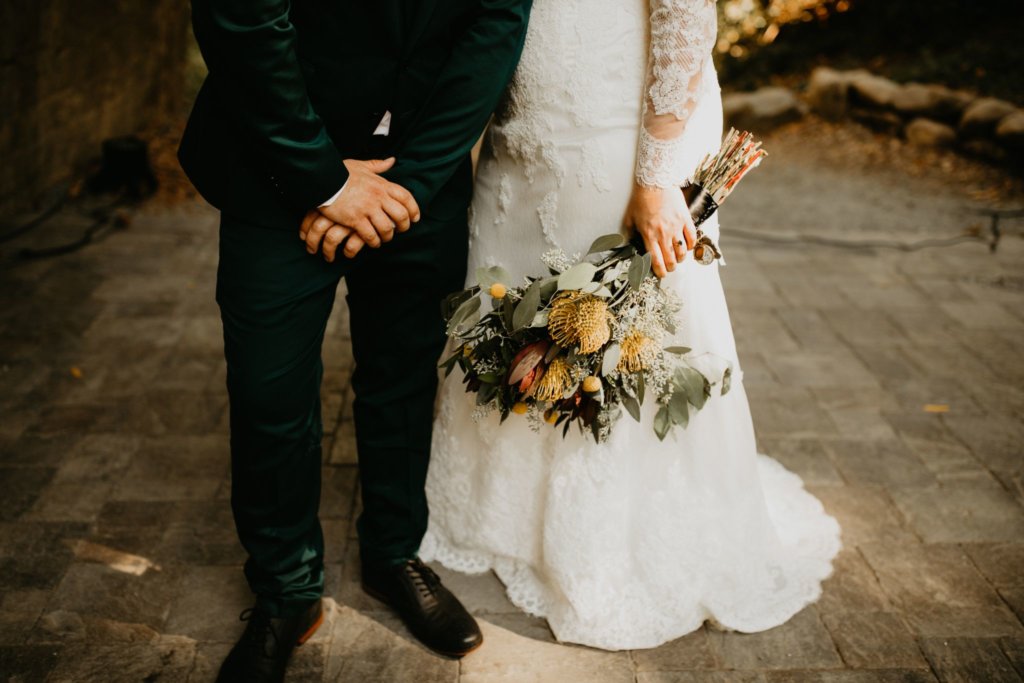 Q: Any advice or tips for future Mrs.?
Always have everything written down! Tasks, prices, timelines, costs, etc! Make sure the tasks and planning are distributed between yourselves as well as the bridal party and even friends or family, otherwise it will be overwhelming.
Q: What was the inspiration behind your wedding theme?
We love hiking and love being out in the woods and so our venue was perfect! I chose the to go with a darker cool theme with the colors. Peacock/Teal, dark gray, and black. I loved that it was enough to pop but also subtle enough.
Q: Tell us your love story! Where & How did he propose?
We met on Instagram. Both of us has just gone through breakups and were taking scenic sunset photos coincidentally at either the same locations different days or near by. So we started following each other and started hanging out as friends, doing costal photos. 3 months later, we were inseparable and started dating. Andy proposed to me on Christmas Eve 2018 in front of my family. It was one of my Christmas gifts. I had no idea this was coming. The ring was inside of a Mr. Spock from Star Trek "piggy" bank.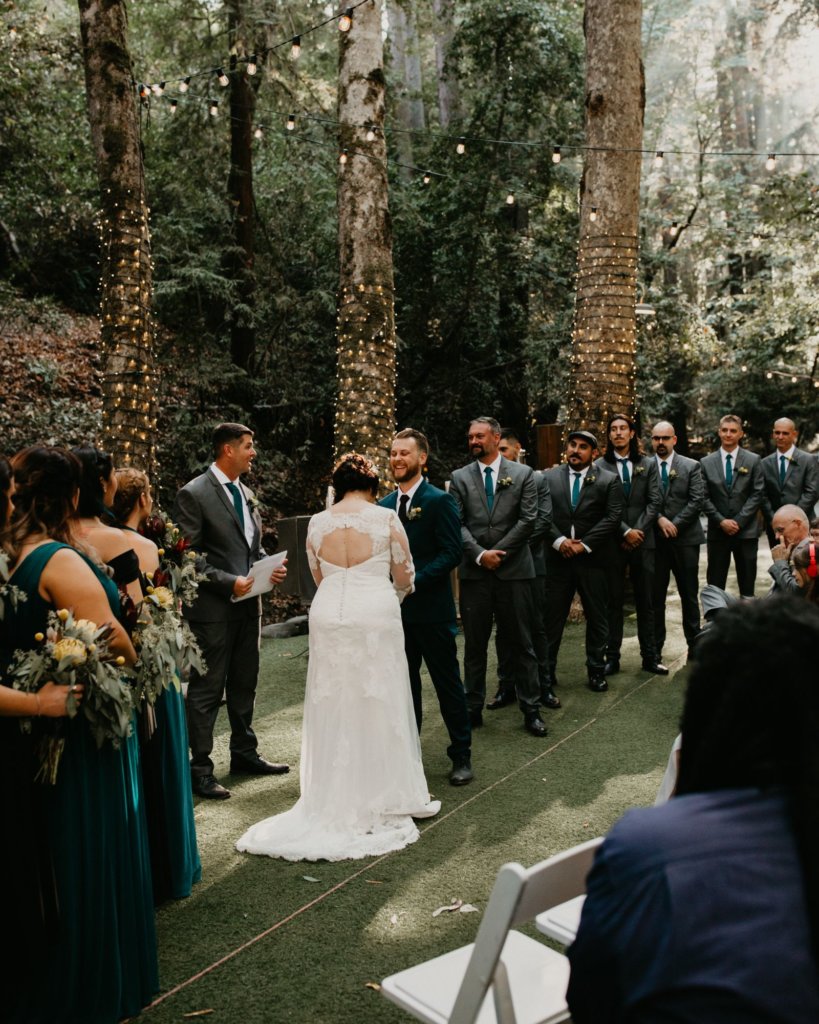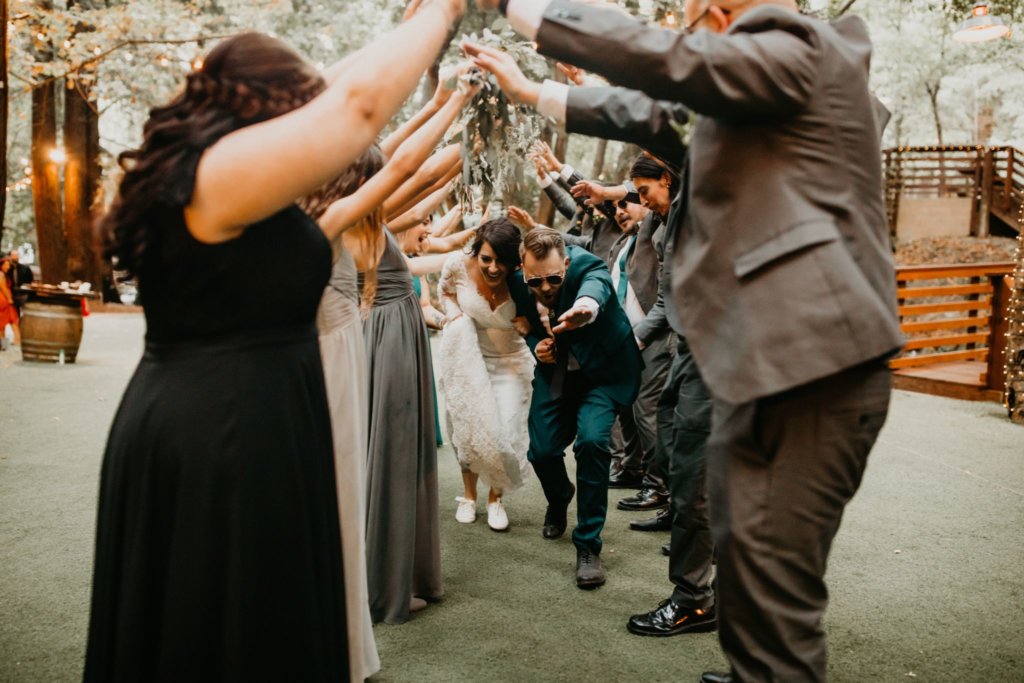 Q: How would you define the message "Dare to Love"?
Dare to love? Well nothing to dare if it happens naturally.
Q: What was the best/most memorable part of the day?
Aside from finally getting to sit down and eat (haha) I'd say when we sat down and finally had a moment to just take it all in as we are at our sweetheart table and looking out at all our guests and thinking it's finally here and everything is amazing.
Q: What did you love most about your #CocoMelody dress (es)?
How it was form fitting but fit so comfortably. The custom measurements were so detailed. I loved the lace and all the fine detail of my wedding dress.
Q: What do you think about CocoMelody and the customer service?
I loved CocoMelody!! I would highly recommend. I loved that it was such great quality and perfect for anyone on a budget! Customer service is also amazing.