Mary and Teo tied the knot at Level 6 AA Centre, 99 Albert St, Auckland, 1010 for a simple yet elegant wedding. For picking colors, Mary chose Red and Gold because they are both lucky shades. Congratulations to Mary and Teo!
All photos were taken by Cala Photography.
Wedding Dress Style: #CWZK13002 (in ivory)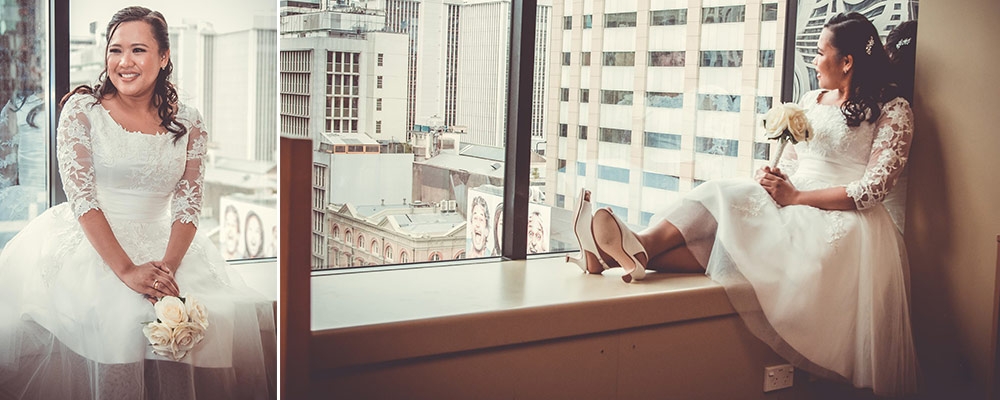 Q: Any advice or tips for future Mrs.?
Plan as early as you can and always remember to unleash your creativity. You can always do DIY projects to help you save on your wedding day.
Q: What about your love story?
My husband and I met through my cousin who is his schoolmate. I never thought that I would fall in love with him because he annoys me so much; but Love really works in mysterious ways. After 4 years of being together, I moved to New Zealand for my job. It was the toughest time of our lives since we were long distance. After 6 months, he decided to leave his job in our country and come in New Zealand to be with me. On our 5th year, he proposed in the highest tower in Auckland, The Sky City!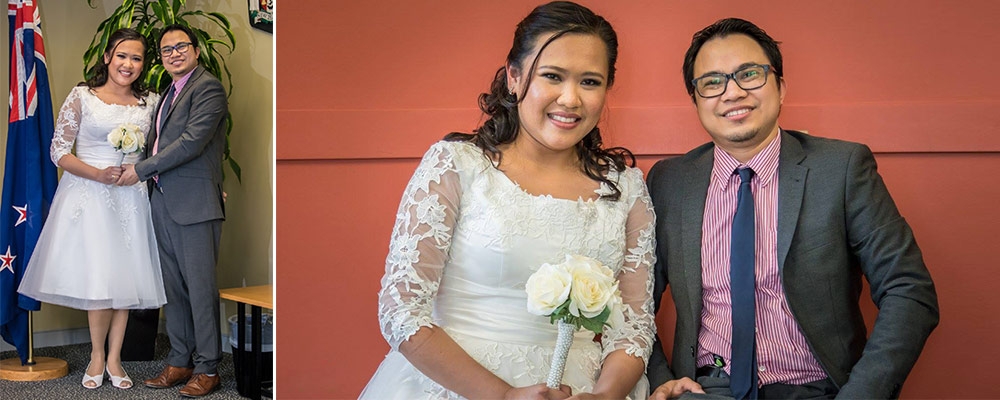 Q: Did you enjoy the wedding planning process? Why or why not?
I was a wedding coordinator back in our country and I really enjoy planning weddings! So Yeah, it's stressful but fun!
Q: What was the inspiration behind your wedding theme?
I love simplicity and elegance that is the basic of everything beautiful! Red and Gold is also a lucky color that is why I chose these colors for my wedding.
Q: What was the best/most memorable part of the day?
Of course the exchanging of vows, it is the important part of the ceremony. It is when you promise to each other that love is forever and there's no turning back.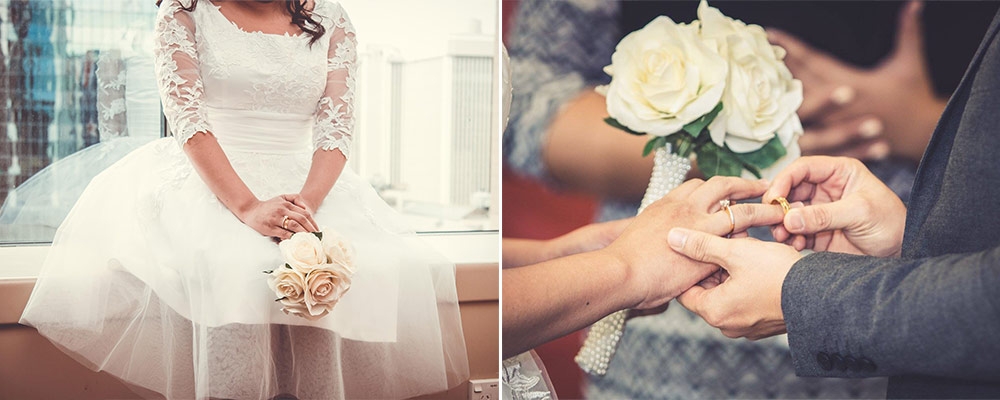 Q: What did you love most about your #Cocomelody dress?
I love my wedding dress.. everything! The lace, design, color, fabric and how it was sewn… it was professionally tailored and the fabric that was being used was really good.
Q: What do you think about Cocomelody and the customer service?
Cocomelody is every bride's dream come true. I mean the customer service was just superb! I was quite hesitant at first on buying my dress online but I had the feeling to give it a go. They have the live chat where you can ask tons of questions and they will happily assist you. I am just happy that I found Cocomelody. Thank you so much!