May and Troy were married in New Farm, QLD, Australia. Surrounded by family and friends flew from overseas, they had a lot of fun! May was absolutely gorgeous in her dream lace gown and it's our great honor to be a part of her special day. Congratulations and wish May and Troy everlasting happiness!
All photos were taken by JnS Photographics.
Wedding Dress Style: #CWZT15008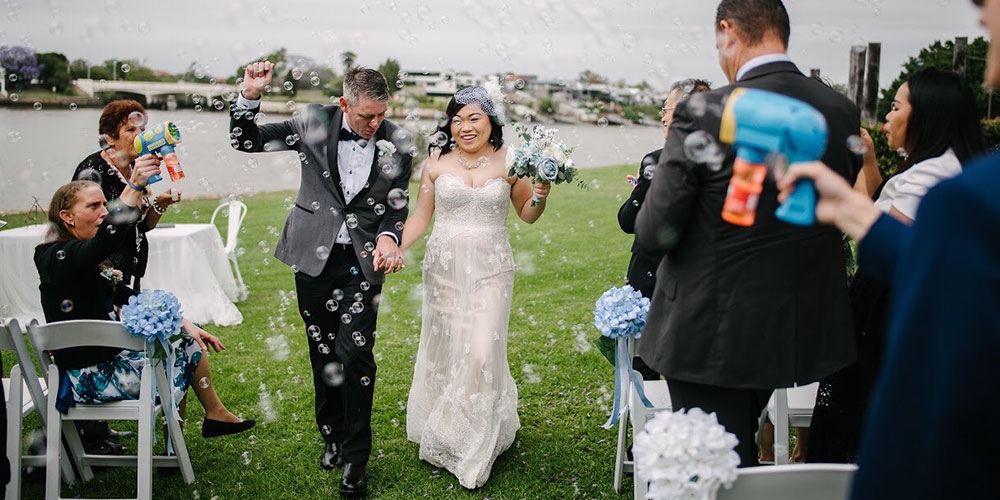 Q: Any advice or tips for future Mrs.? 
Remember to smile all the time even when you are so nervous on your big day. As I forgot sometimes. 🙁
Q: What about your love story?
I was a backpacker planned to travel in Australia for a year only but I met Troy. And then I stayed in Australia for good.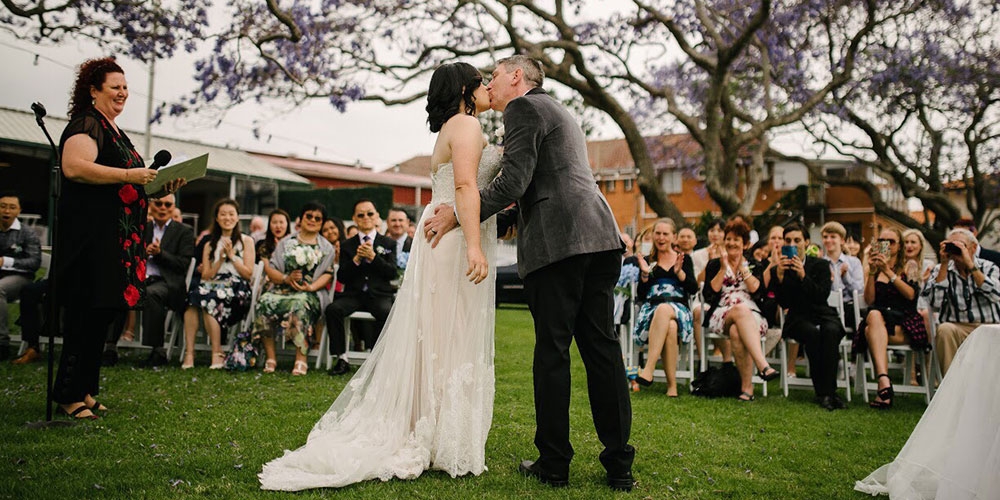 Q: What was the inspiration behind your wedding theme?
As I don't like Pink and I love blue and Jacaranda Trees so much. That's why it's under the Jacaranda tree.
Q: Did you enjoy the wedding planning process? Why or why not?
I can say I enjoy the beginning and then I don't like it just wanna get over done with. If I can choose again I might hire someone to do it as it's really so stressful. And don't get the groom involved haha. Most of them are useless.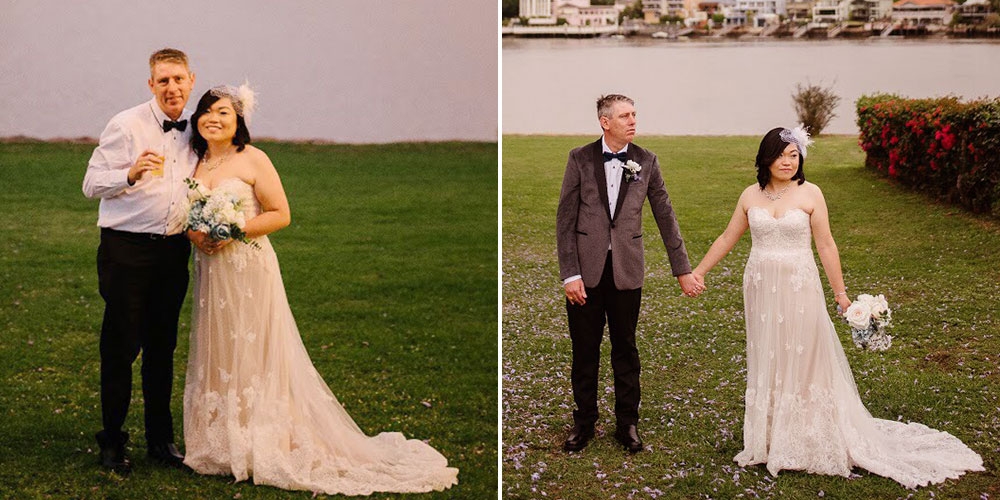 Q: What was the best/most memorable part of the day? 
The best moment was I came in from the car and seen all my family and friends flew from overseas to here to share the joy.
Q:  What did you love most about your #Cocomelody dress?
Love the wedding dress it's fit good and the lace on the tulle. Love it. 
Q:  What do you think about Cocomelody and the customer service?
Cocomelody's customer service was good I asked so many questions as well. One thing I was not pleased about the packaging. The dress it's just in the post bag I would suggest the bust part put something underneath hold the shape would be better. As mine one it's squashed. The shape is not nice. Other than that it's good.