Megan & Michael held a country chic wedding in Fullerton, Nebraska. And all of Megan's bridesmaids look dazzling in shade of yellow, we're obsessed!
All photos were taken by Vada Weitl, Studio 116.
Wedding Dress Style: #CWAT16004
Bridesmaid Dress Style: #COZK16001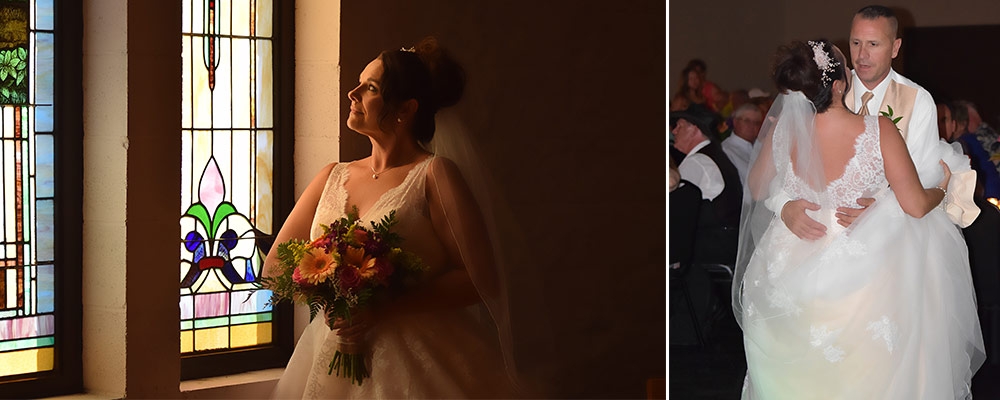 Q: Any advice or tips for future Mrs.?
Don't sweat the small stuff!
Q: What about your love story?
We first met when we were teenagers. One of his friends dated one of my friends and we hung out a few times.  At age 19 like suffered from a deadly cancerous brain tumor and survived.  He was engaged twice, but never married. I had gone off to college New York. Upon returning to the Midwest, I married and had three children. I divorced when my youngest was 18 months. I dated but never had an intention of getting married again. Then in the fall of 2016, mine and Mike's paths crossed again through Facebook. At the time I have been diagnosed with cervical and uterine cancer and had a full hysterectomy before Christmas, Mike was there the whole time for he understands cancer saga. We figured we were each living on borrowed time, so why not let's get married! So with him never been married before and with me and never having a wedding, even though I've been married, and the influence of the children we decided to have a big wedding! We were engaged on April 22, 2017 and we're married July 15, 2017. Everything fell into place so easily, it was obvious it was meant to be!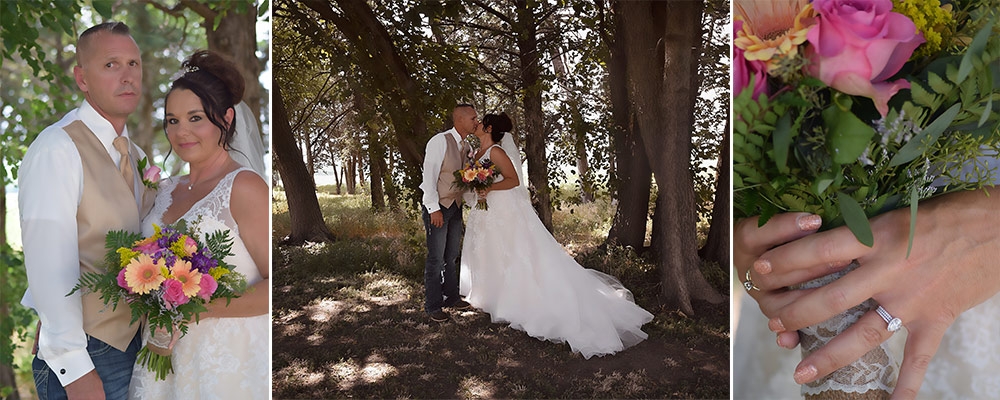 Q: What was the inspiration behind your wedding theme?
A country chic theme was inspired by the area where we grew up in and he still resided. The chic comes for my love of the city. The saying goes you can take the girl out of the country but you can't take the country out of the girl and I truly feel like I'm at home again. So needless to say, country chic was perfect!
Q: What's your hubby's reaction when he first saw you on your big day?
Seeing him as I was walking down the aisle with my dad, there was a huge smile on his face and a glaze over his eyes. He shook hands with my dad and told me that I look beautiful and gave me a kiss…which lead to the most memorable part of the wedding day because the minister threw his hands up and said it doesn't look like I'm needed here and the whole church irrupted with laughter! It was funny!  It was also innocent because he greeted me like he does every time he sees me.
Q: What did you love most about your #Cocomelody dress?
What I liked about my wedding dress was everything! It was the perfect style, color, age-appropriate, fit the theme of the wedding, fit me perfect and the price was right!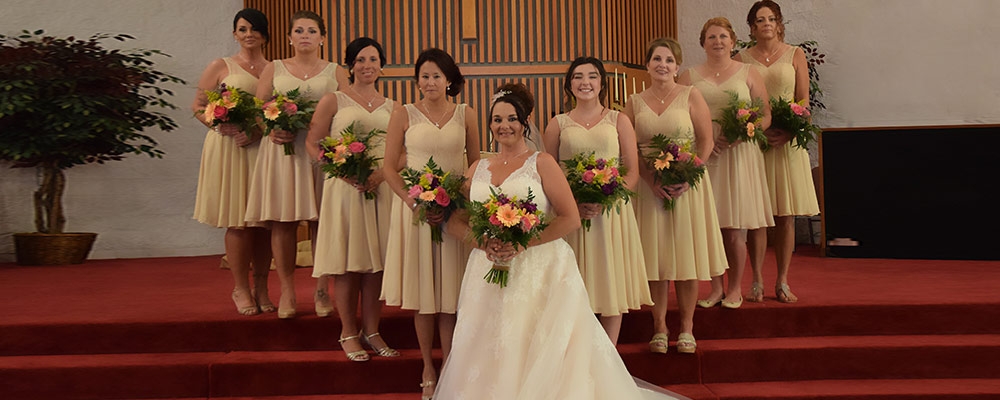 Q: What do you think about Cocomelody?
I would recommend Cocomelody to anyone getting married! Just follow your true measurements and are not what you think your sizes and you will have no problems!!!
Facebook Review from Megan: