Rachel & Michael were married at "That Pretty Place" in Middlebury, Indiana. Their wedding theme was rustic with a touch of vintage and with a lot of nature inspiration. And we're so in love with the all greenery backdrop! 
All photos were taken by One Thousand Words Photography by Erica.
Wedding Dress Style: #LD3959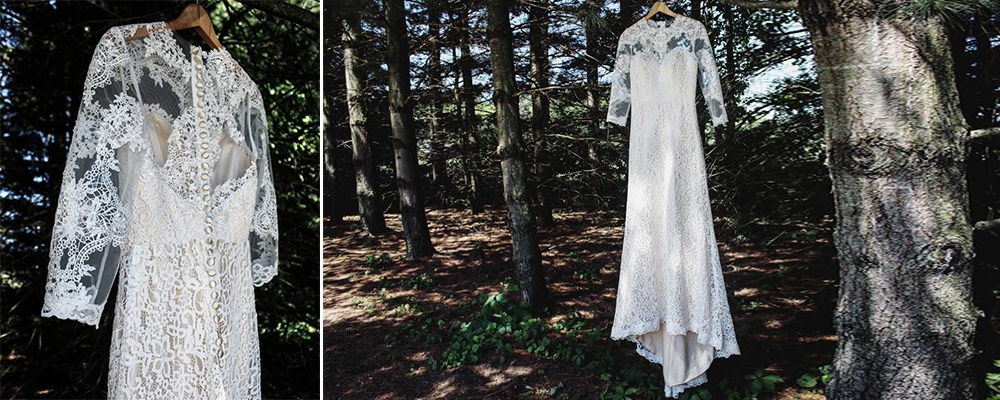 Q: What's your advice for those brides who're getting married soon?
My advice for future brides is as nice as others advice is, go with what your heart tells you. Don't choose something because it's what others wanted, it's YOUR big day.
Q: What about your love story?
Our love story is we were highschool sweethearts. I was his first girlfriend and ever since we started dating everyone knew we were going to get married one day. Michael proposed at the beach right before sunset in Florida. When I graduated from high school, Michael had completed his first year in the Air Force and we were ready to get married.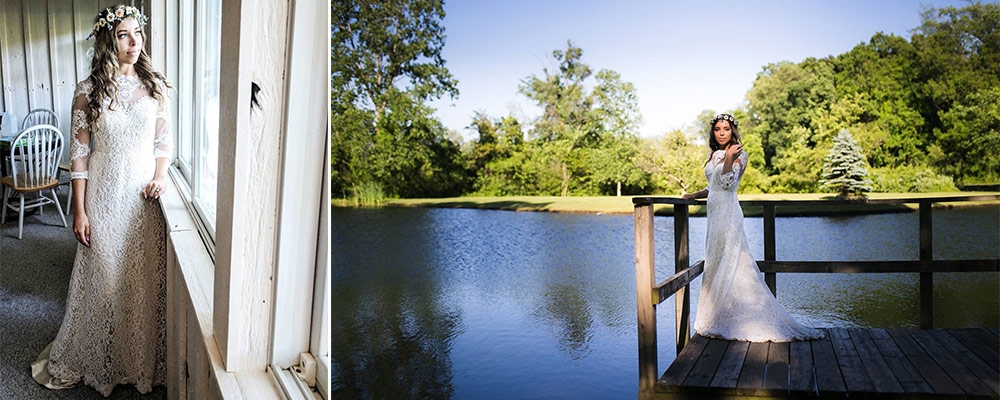 Q: What was the inspiration behind your wedding theme?
The inspiration behind my wedding theme was nature. I've always wanted an outdoor wedding, with lots of flowers, moss, stones and a touch of lace.
Q: What was the best/most memorable part of the day?
The most memorable part of my wedding day is very difficult for me to pick. I think taking the pictures because I am a photographer on the side so it was nice to have someone taking our wedding photos for us rather than doing it ourselves.
Q: What did you love most about your #Cocomelody dress?
What I loved most about my dress was how affordable it was for such a beautiful lace dress. If you're going to only wear it once and you're looking for great quality and affordablity, Cocomelody is the perfect place to get your dress!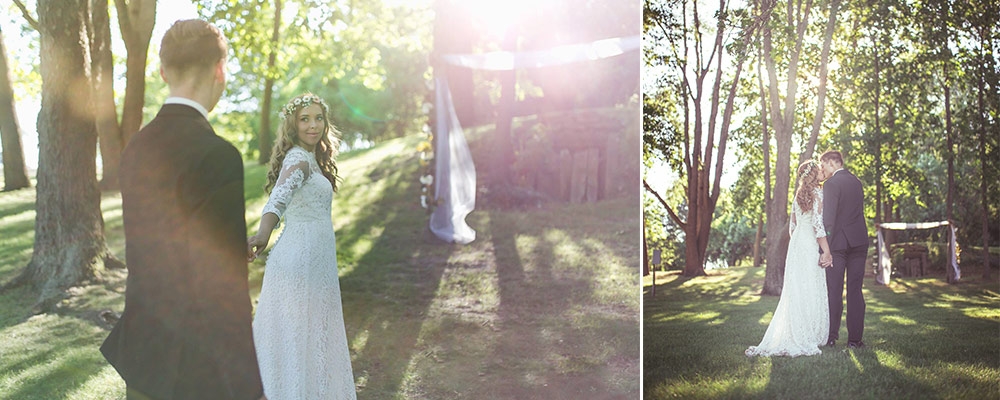 Q: What do you think about Cocomelody?
I think Cocomelody is a perfect place to get your wedding dress because the people online are so helpful, they are so many options and the price is just right!