Mich & Isaac said the I Do in Burlingame, CA, they even don't really have the "theme". they Just wanted some light colors.  DIYed almost everything from wedding decors, guest book, souvenirs, save the date, map going to our venue and everything they can think. Mich was look so gorgeous in her dream dress, Read their beautiful love story below.
All photos were taken by Neil Mendoza.
Wedding Dress Style: #LD4395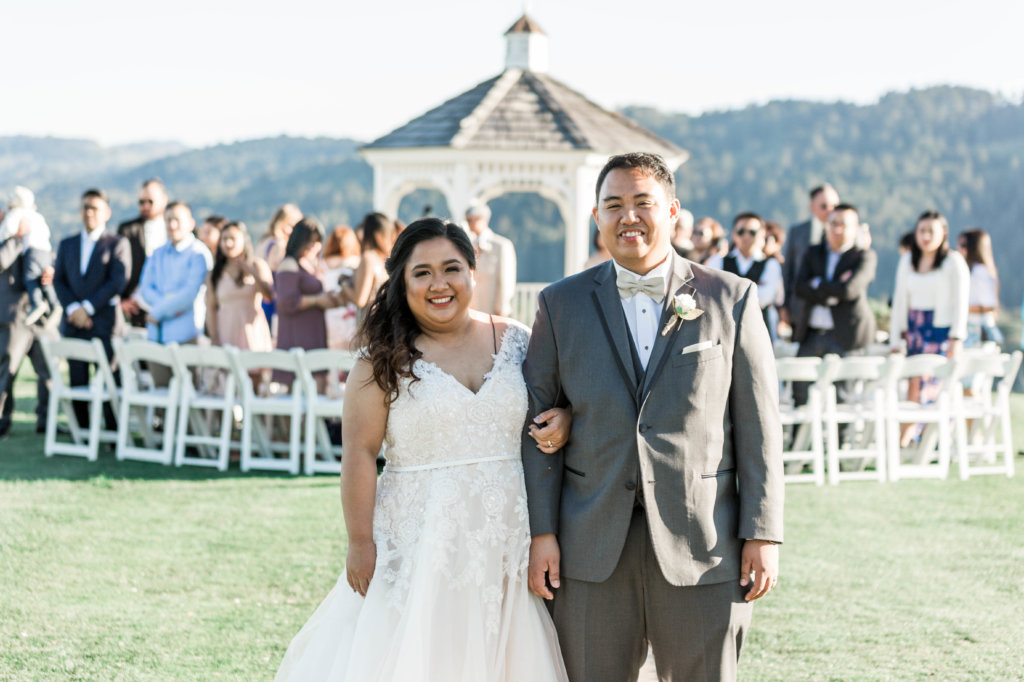 Q: Best wedding planning advice:
Don't be a bridezilla, be a bridezilla. Enjoy every bit of the journey from planning, up to your special day. And always, ask your husband's opinion. It's his wedding too.
Q: What was the inspiration behind your wedding theme : 
We don't really have the "theme". We Just wanted some light colors. We DIY almost everything from wedding decors, guest book, souvenirs, save the date, map going to our venue and everything you can think you can DIY.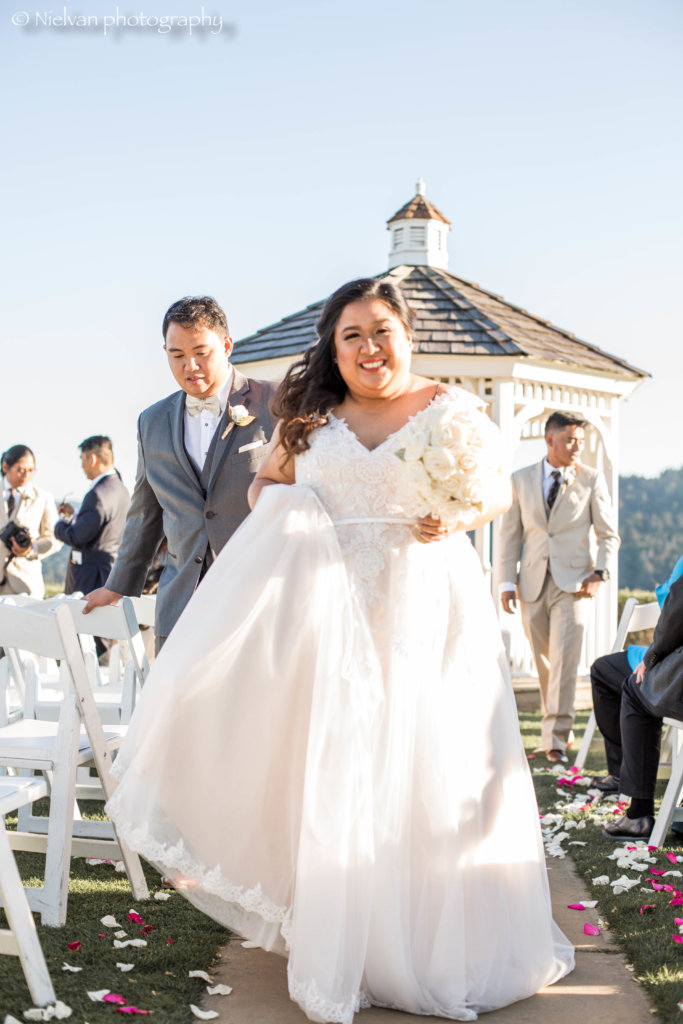 Q: Tell us your love story : 
Our love story is really weird and it went really really fast. We both work in the same company. He's a new employee. Being a nice and kind girl, I talked to him about work, how to work goes, etc. after 3 days of casual talking (Wednesday), I asked him to teach me how to play tennis. So, he asked for my number. That same afternoon, an unknown number texted me. And of course, I replied. We just kept on texting for 2 days. Talking about anything. From his family, my family, vacation goals, etc. Then Friday came, while I was at my second job, my friends/coworkers kept on texting me that they will pick me up so we can hang out. They said They're with Isaac. So we all hang out, played billiards. Night came, I need to work the night shift. Isaac drop me off at work. Then he suddenly kissed me on the lips while saying our goodbyes. It's a weird feeling but its a good kind of weirdness. The next morning, he texted me "I'm outside your work. Come out". I just thought he just brought me breakfast. But instead, he was holding a banner with "Will you be my girlfriend?" And chocos and balloons. I took the risk, I answered yes even though I felt everything seems so fast. Fast forward to 2017, the day before the proposal, he asked me if we can go on a hike. I'm not the type of girl who likes walking in the morning. But we still did it. He prepared the GoPro. He said we will just take some pictures (but its really on a video mode). Then he asked me, do you want me to propose here (On top of the hill)? Then he showed me the ring. I can't even remember if he even asked me the "will you marry me?" I just kissed him and accept the ring without even saying yes. ❤️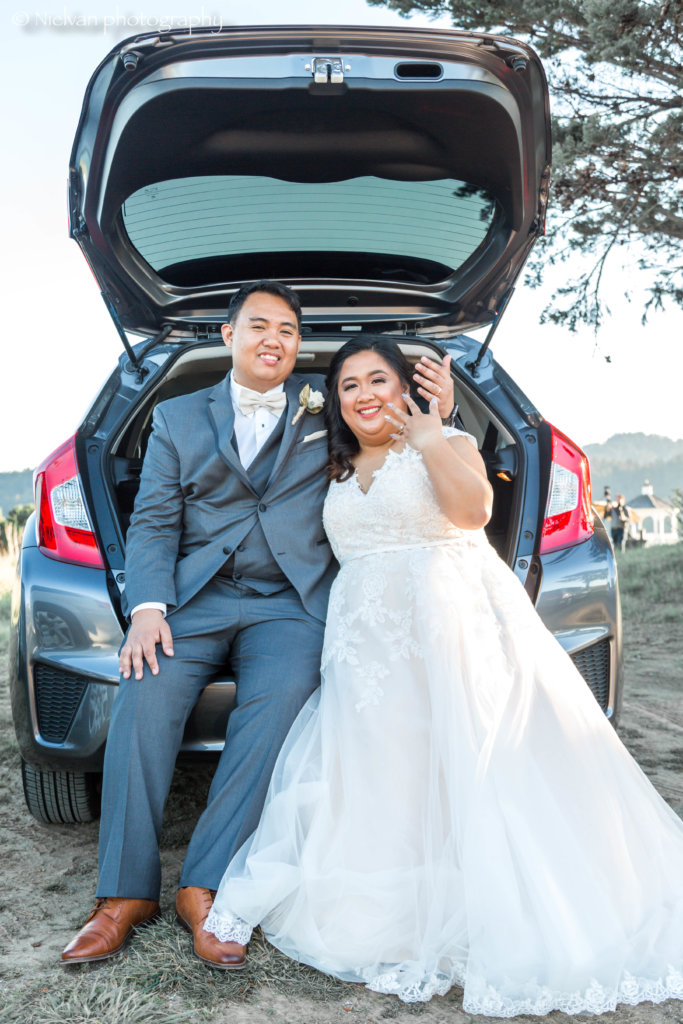 Q: How would you define the message "Dare to Love" : 
Do not be afraid to love someone. Do not be afraid to take a risk in love.
Q: The best/most memorable part of the day : 
Walking down the aisle. Seeing him waiting for me in the altar without closest friends and families. And seeing him for the first time wearing a tie and suit.
Q: What did you love most about your #CocoMelody dress (es) : 
I love everything about my Cocomelody wedding dress. It fit perfectly. I really felt like a princess. Every bit of the design is perfect.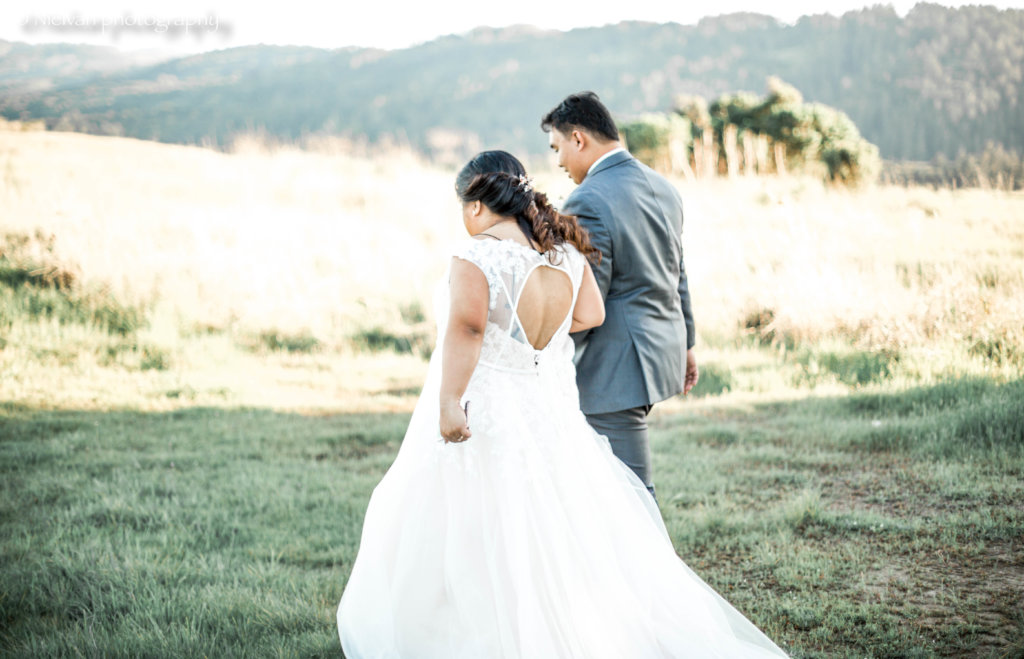 Q: What do you think about CocoMelody : 
Their service is really good. cocomelody is really the hero for the brides who are on their budget but they still want their dream wedding dress. They won't disappoint you.