Michael and Raffy got married at Knollwood Country Club in Granada Hills. Their wedding theme was elegant in classic black and white. And all the groomsmaids donned our wedding dresses perfectly. The most glam bridal party we've ever seen! Check some of our favorite pics from their wedding below!
All photos were taken by Jenina Simplicio Photography.
Wedding Dress Style: #LD3832, #CWLT1302B, #CWXT16003 & #CWLT13090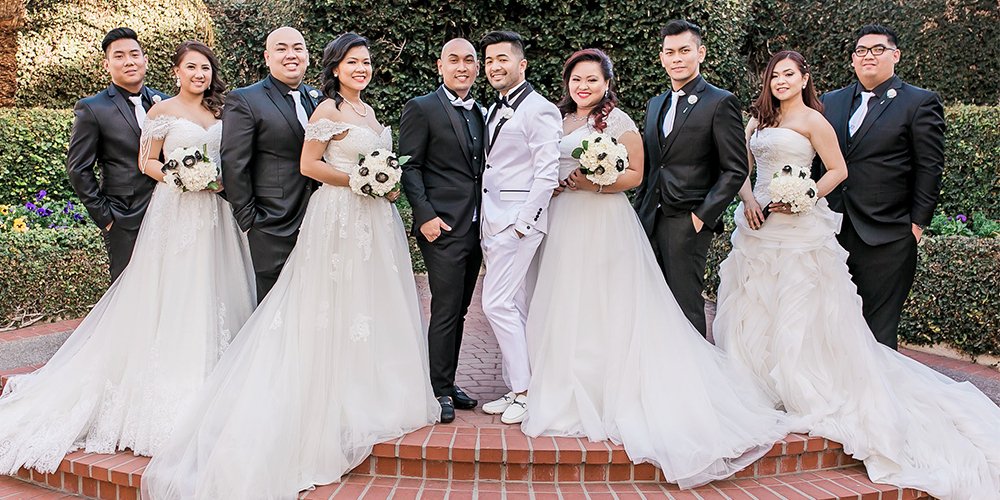 Q: Any advice or tips for future Mrs.?
MYK- take your time. Savor every moment and slow down on everything. Take your time on the pictures and walk slowly on the isle hhehe
RAFFY- Both communicate well with your partner so you both know what you wanted at your wedding.
Q: How did you meet? And where did he propose?
We met through common friends, cliché but the Filipino community in Los Angeles is small, we are all connected somehow. We belong in Badminton Group here in Los Angeles and are great badminton partners. Started as partners, best friends for a while and one day it just clicked.
We got engaged at Mission Church in San Juan Capistrano. I and a group of 8 people try to visit different mission churches in California. On one of our mission church visit at san Juan Capistrano he proposed. They all planned to wear red.. while I really wanted to wear white because it was days before labor day. (it was such a surprise) We were praying and when I turned around they all had yellow and red balloons and he proposed in the altar. And of course we wanted to get married in the church but the Catholic Church still won't allow us. Of course, there are churches that would let us in LA, but what's the point.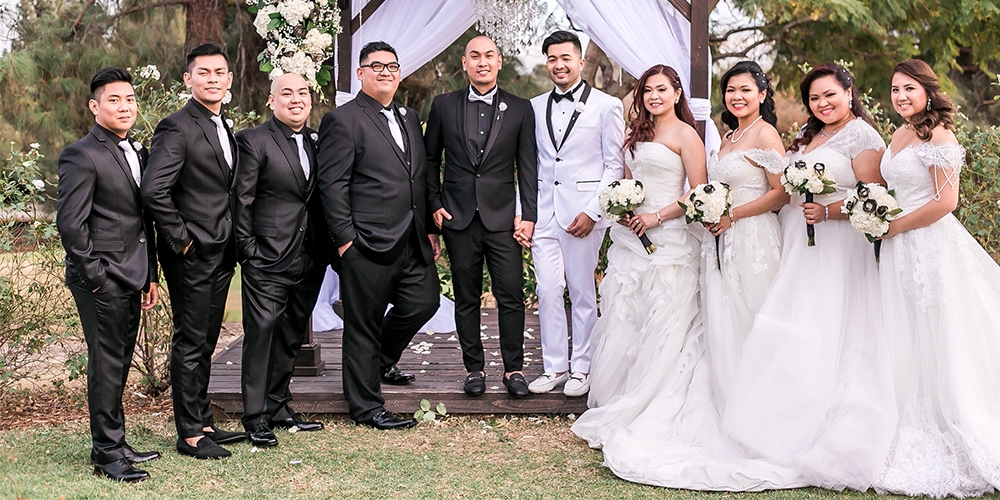 Q: What inspired your wedding theme?
I and My husband are as different as black and white, and black is my husbands favorite color and Mine was white. Black and white is also very elegant color. We ask all of our guests to wear strictly Black and white.
Q: Did you enjoy the wedding planning process? Why or why not?
we both did. It was a bit challenging, but it bonded us together as well as a couple. We both knew what we wanted our wedding to look like and we both decided together on everything.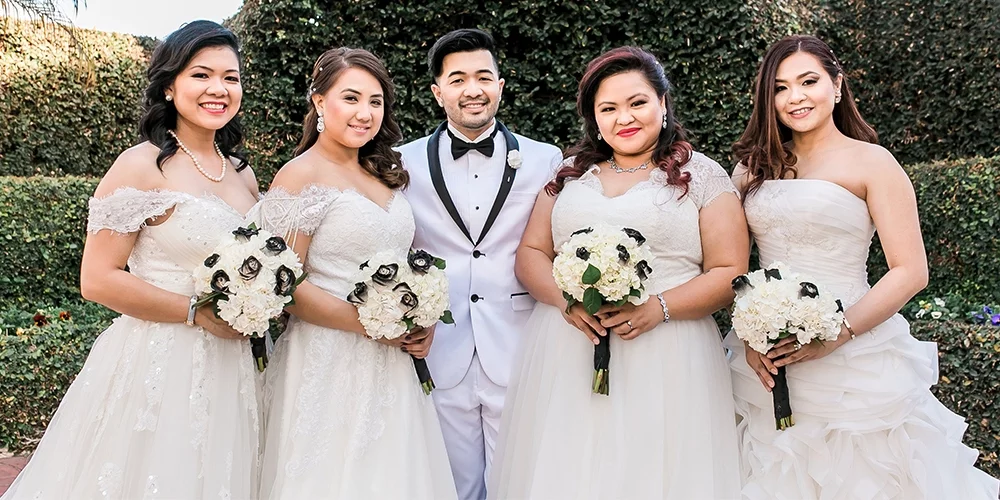 Q: What was the best/most memorable part of the day?
RAFFY- The party, the vows and my husbands flash mob
MYK- the part when we had dinner hehehhe jk my favorite part was when the wedding party lined up to walk down the aisle. It was "this is it moment"
Q: What did you love most about your #Cocomelody dress?
My 4 grooms maids wore the cocomelody wedding dress. We love it! It looks so beautiful and elegant. The designs were impeccable. The details were amazing. The price is affordable which is shocking because the detail and the quality is amazing. I don't know how they did it. The fabrics are great and of good quality. They wore the big ball gown and it amazing how it does not a petticoat and it automatically puffs out. The 4 women just love it and felt so amazing. The guest was shocked and amazed at how beautiful the gowns were.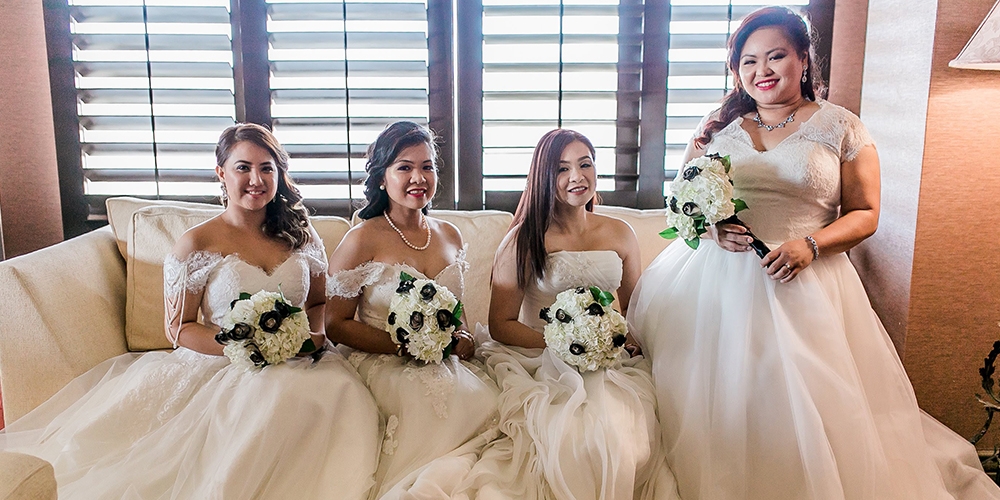 Q: What do you think about Cocomelody and the customer service?
You guys have one of the best customer services we have ever encountered! Benjamin helped all 4 of the girls and they tried on at least 8 dresses each. He was so patient with us and was so helpful and friendly. The 4 girls were so thankful to Cocomelody and Benjamin who helped us that day. Trying on gowns was such a great and fun experience because of the great customer service that cocomelody has given to us. Our youtube video of our experience with cocomelody.
Facebook review from Michael: