Myla & Francis tied the knot in Batangas, Philippines. Myla wanted to go with a light color scheme and ultimately decided on blush pinks for their color palette.
All photos were taken by Loisytoph Racho Photography.
Wedding Dress Style: #JWXT15052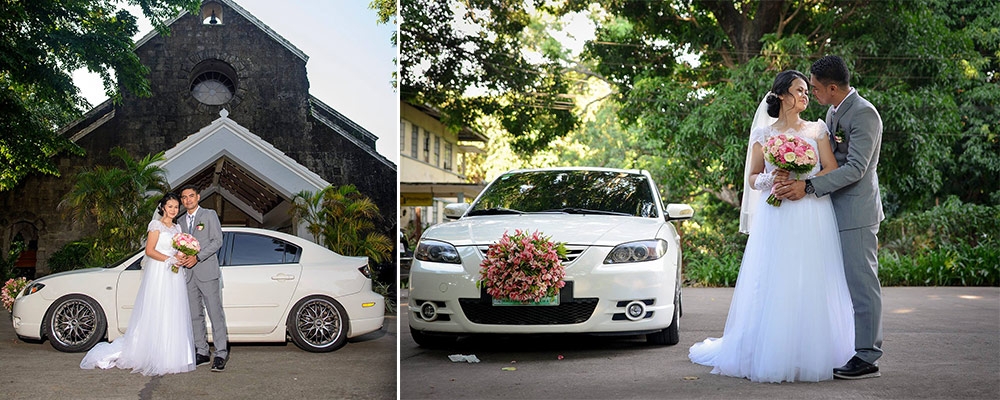 Q: Any advice or tips for future Mrs.?
Enjoy every moment/ be patient/ pray a lot/ love love love.
Q: What about your love story?
We got lots of challenges when we fall in love with each other but we still try to keep our faith and trust to one another. Keep our love burning and growing!
Q: Is there a story behind your color theme and why you chose it?
Blush pink is how I somewhat define myself. I'm a very light person that easy to be with.. i just like a simple life and it feels that light pink defines it.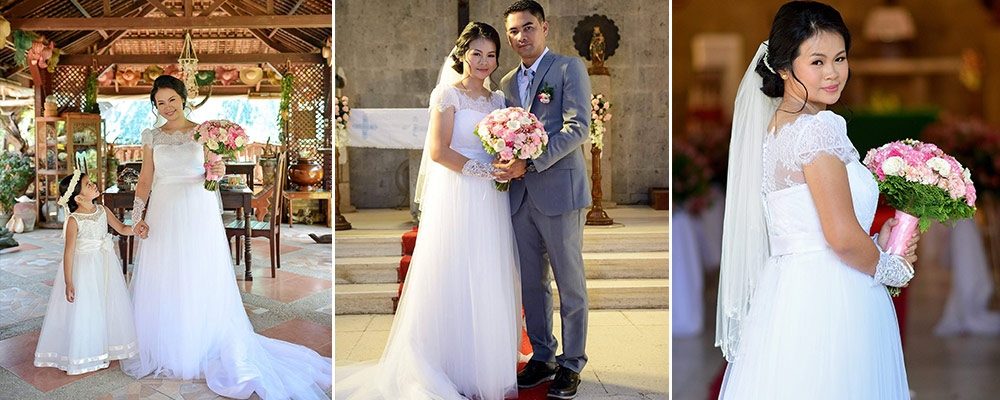 Q: Did you enjoy the wedding planning process? Why or why not?
Yes. it feels like it's a gift from above with the right timing. I enjoy to choose every detail. Browsing and deciding. Why not? Just a little bit.. it's stressing for guests might overflow and we lack food to serve them. But it goes smooth!
Q: What was the best/most memorable part of the day?
The solemn mass and their cheers on the first kiss. It feels like that they're all happy for us!
Q: What did you love most about your #Cocomelody dress?
My wedding dress fit perfectly and it's so white!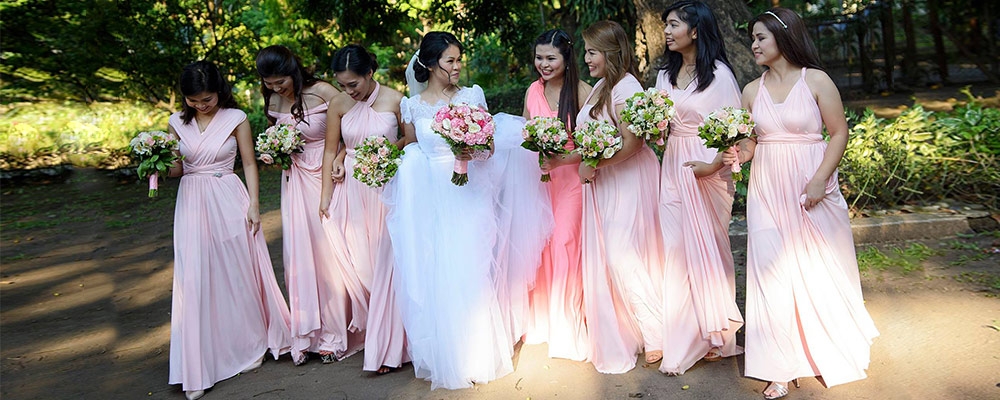 Q: What do you think about Cocomelody and the customer service?
Customer service is awesome. Cocomelody is worth it!
Cocomelody commit well on the great satistaction and happiness of the customers. I love their abundant wedding dress choices. Customer service is always available for inquiry like they have a quick response to an excited bride all the time!
Facebook Review from Myla: