Natalie & Carlos were married in Las Vegas, Nevada and they had a unique "Viva Los Natalie" theme. Natalie looked stunning in style #LD4263, which flattered her body type perfectly! We love all the sweet details of their wedding day & it's our great honor to play a part of their big celebration. Read on to check out some of our favorite pics from their wedding day below:
All photos were taken by Levi Hrizco.
Wedding Dress Style: #LD4263
Wedding Veil Style: #AC1290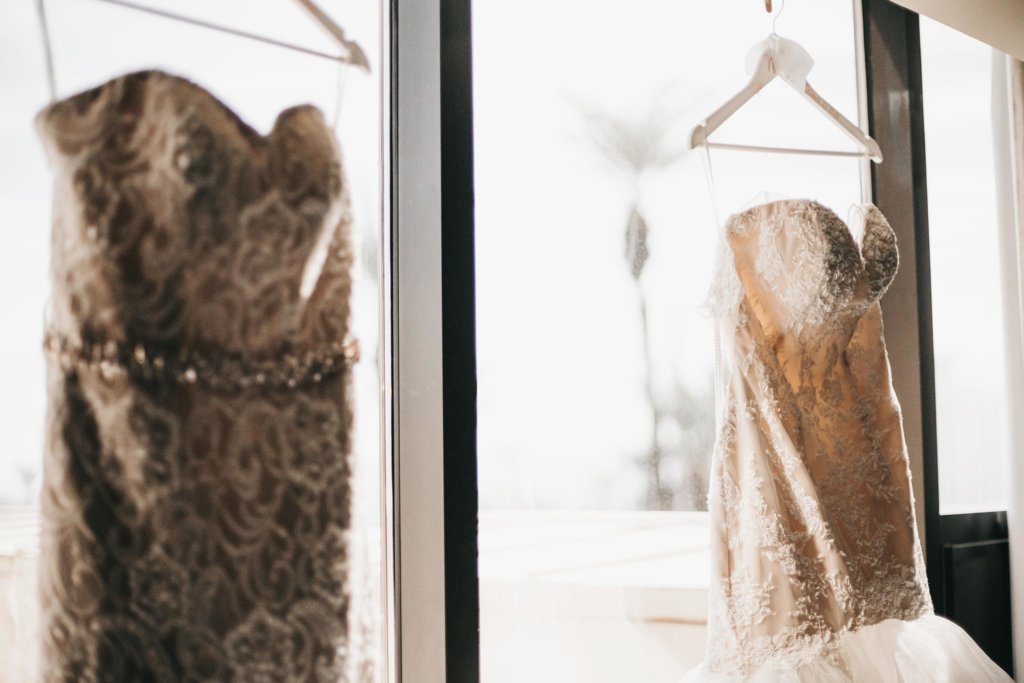 Q: What was the inspiration behind your wedding theme?
Vegas Wedding.
Q: Tell us your love story! Where & How did he propose?
He proposed on our family vacation, with all the people that mean the most to me present.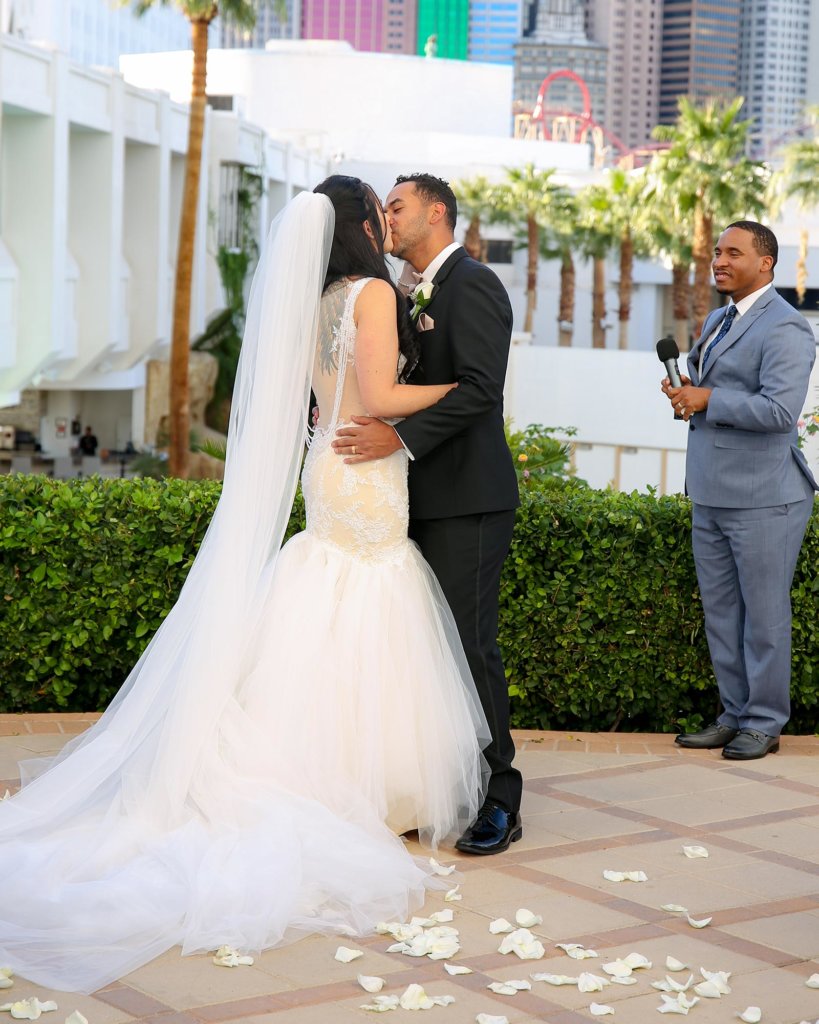 Q: How would you define the message "Dare to Love"?
Love, even in moments where its hard.
Q: Did you enjoy the wedding planning process? Why or why not?
Loved it. The Knot was a huge help!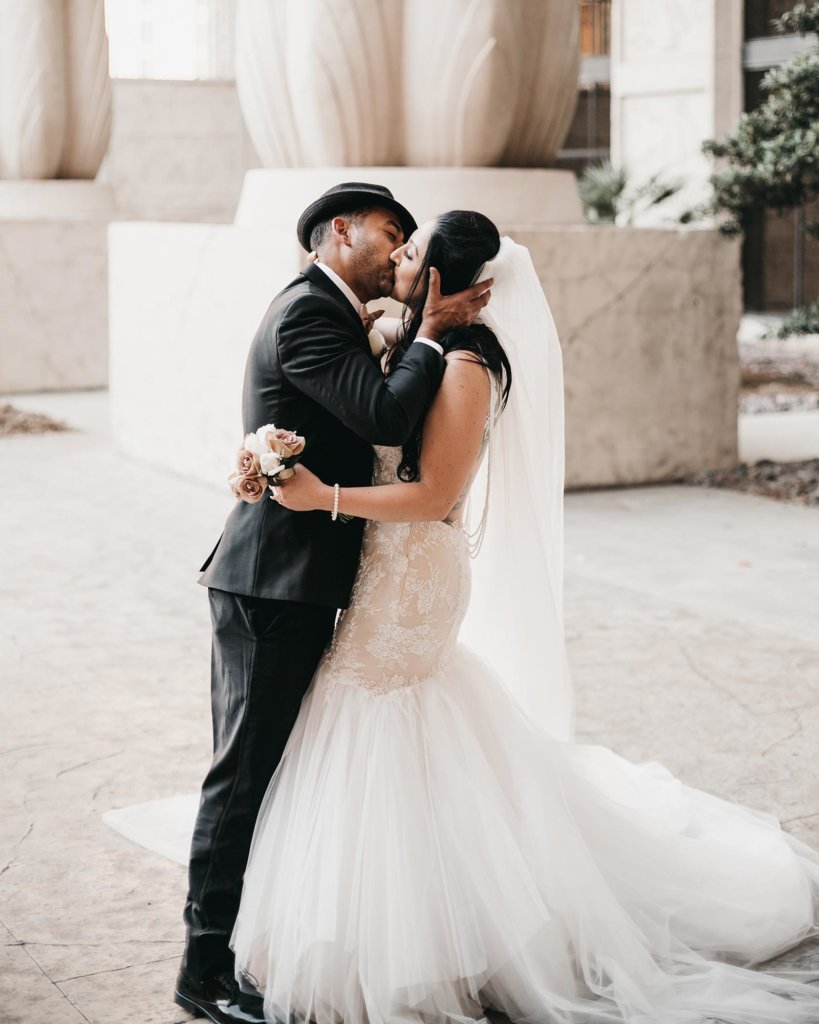 Q:What was your hubby's reaction when he first saw you on your big day?
The biggest smile I think hes ever had.
Q: What did you love most about your #CocoMelody dress (es)?
It fits so perfect, and laid on my body so well, complimenting my best features. Loved both wedding dresses I purchased.
Q: What do you think about CocoMelody and the customer service?
Depends. Sales team, didn't follow up with requests. Alterations team was absolutely amazing, accommodating my requests for the dress to be exactly what i wanted! Highly recommend CocoMelody!