Are you having a small wedding or go for elopement? Natt & Gordon's simple wedding in Fremont Canyon was a proof that you don't need a big crowd to have an unforgettable party! And Natt's bridal glow is contagious. Let's take a close look at their amazing wedding pics below and read their beautiful love story!
All photos were taken by Abby Fowles Photography.
Wedding Dress Style: #LD4317
Q: Any advice or tips for future Mrs.?
Plan ahead and ask for help.
Q: Tell us your love story! Where & How did he propose?
We have been together for 7 years and 7 months. We have a six-years-old daughter together. Nothing is romantic between us. He has been with me when I had a rough time in my life. There was no propose. At first, we were not interested in marriage. We just talked that it's about time for us.
Q: How would you define the message "Dare to Love"?
Never let go of each other. Loving each other like a friendship. Do not afraid of commitment to him.
Q: What was the inspiration behind your wedding theme?
No inspiration actually. Gordon like fishing and Fremont Canyon is the famous place for fishing. He loves outdoor activities. Fremont Canyon is closer to Pathfinder dam where he likes to go boating and camping.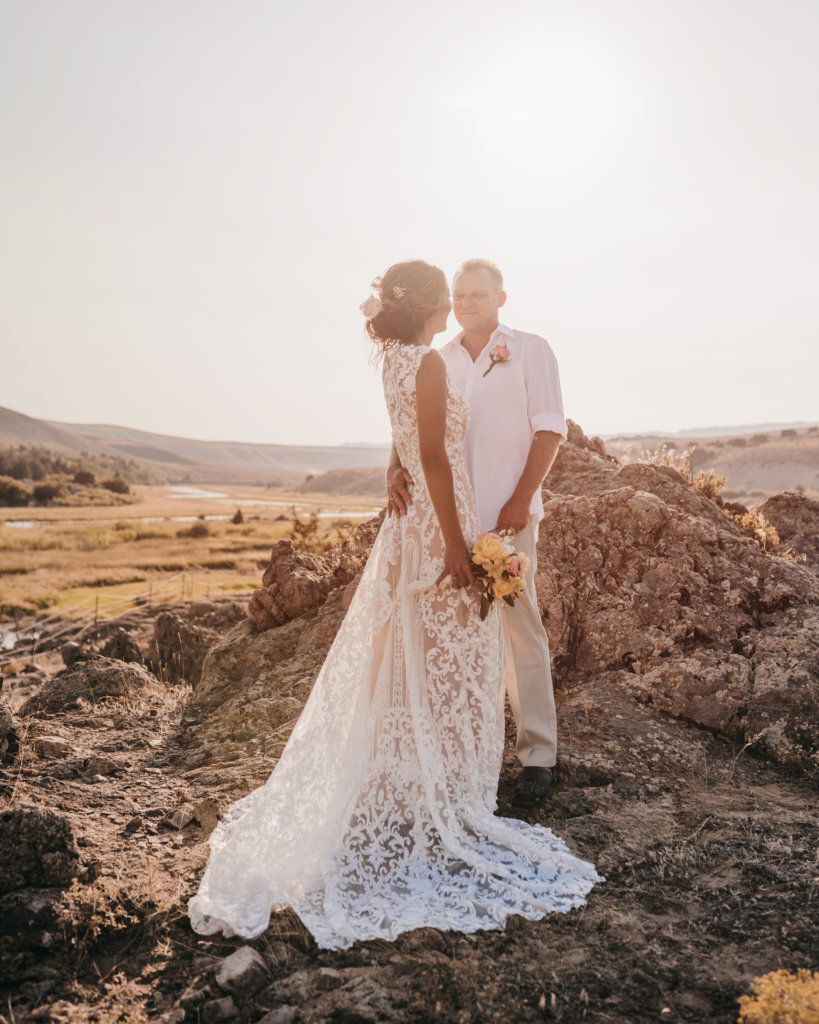 Q: Did you enjoy the wedding planning process? Why or why not?
Our wedding was small. We planned to have only close friends and a family about 20 people including children. Then it turned out to have 40 people came to celebrate with us. I enjoyed planning everything including a wedding.
Q: What was your hubby's reaction when he first saw you on your big day?
He was nervous. He said he didn't know what to do.
Q: What did you love most about your #Cocomelody dress?
I love laces. The wedding dress is very elegant. Everyone loves the dress.
Q: What do you think about Cocomelody and the customer service?
Cocomelody is an amazing place for wedding dresses. I told my friends about Cocomelody.