Prinkle & Ronald said their I do's in India. From Prinkle's gorgeous lace wedding dress to the overflowing love and support from family and friends, this is a wedding that was unforgettable from start to finish! We're so honored to help make Prinkle's dream come true. Congratulations to this lovebirds!
All photos were taken by Jinesh Kampani.
Wedding Dress Style: #LD4622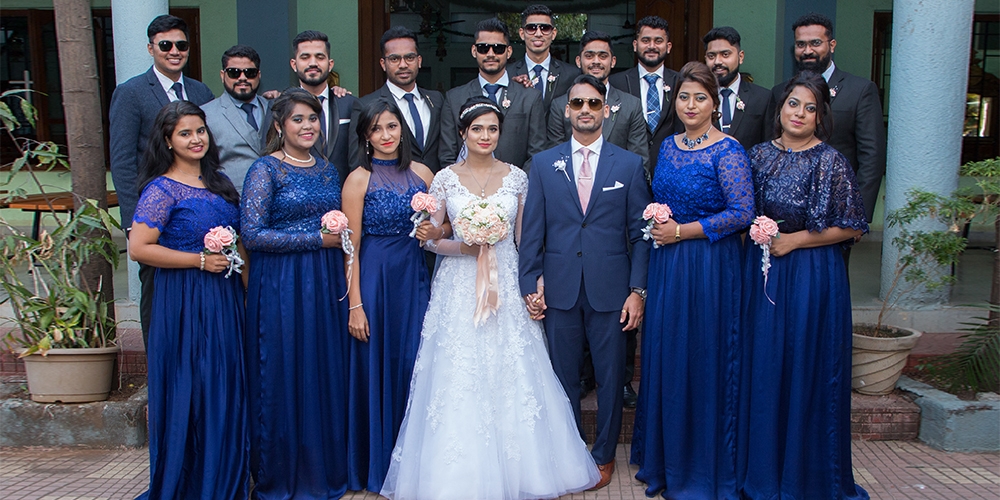 Q: Any advice or tips for future Mrs.?
Enjoy your wedding day!! Do not stress about anything!
Q: Tell us your love story! Where & How did he propose?
We were on our way to a party and he was acting a little different so I kept asking him questions. He then asked me "Do you trust me?" I replied "Yes!" And he immediately blindfolded me and took me to the farmhouse where the party was. As soon as I entered I heard the song "Marry You!" playing and I immediately knew what was happening. I take off my blindfold and see him kneeling with a bouquet of red roses and our friends behind him holding the sign that said: "Will you marry me?" He gave me one rose at a time and the last one was a rose-shaped ring box that had the ring!!
Q: What was the inspiration behind your wedding theme?
He loves blue and I love coral. So, our Wedding theme: Blue and Coral.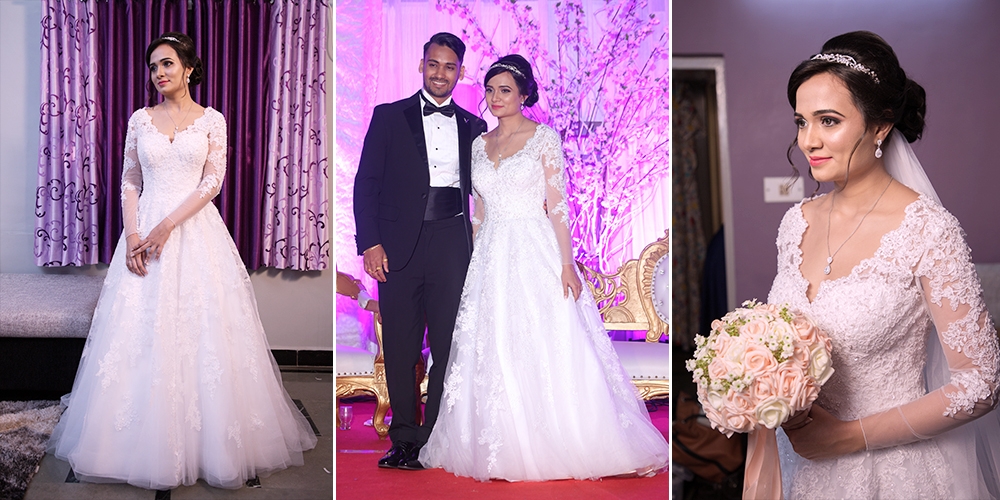 Q: Did you enjoy the wedding planning process? Why or why not?
Yes, I enjoyed it because I think it brought us closer.
Q: What was your hubby's reaction when he first saw you on your big day?
He was pleasantly surprised. He told me I look like an angel and the dress was just like he had imagined it would be.
Q: What did you love most about your #Cocomelody dress?
The details! Everything – It fits like a glove. Thank you for creating my dream wedding dress.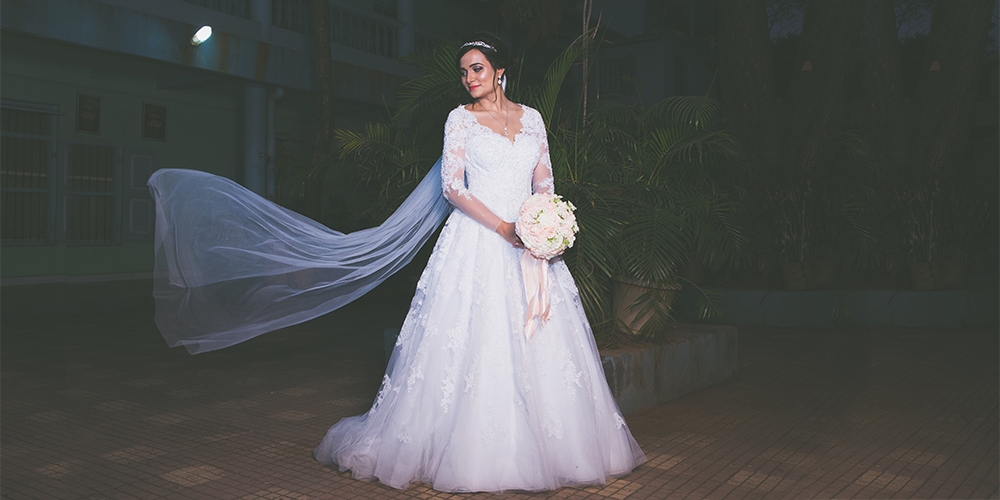 Q: What do you think about Cocomelody and the customer service?
I was skeptical at first to buy my dress online but I took a leap of faith and I feel so glad that I did. Right from ordering the dress to accommodating my requests Cocomelody made my dress shopping felt like a breeze!!
Q: How would you define the message " Dare to Love"?
To dare to love is: Falling in love again in spite of having your heart broken before…knowing that love is difficult and it sometimes hurts but still willing to give it everything you have!!