Priscilla & Jorge celebrated their marriage in El Salvador. Their special day featured a unique aviation theme. And all of Priscilla's bridesmaids slayed in ombré black!

All photos were taken by Neto Flores Photography.
Wedding Dress Style: Customized Version of #CWZT15006
Bridesmaid Dress Styles: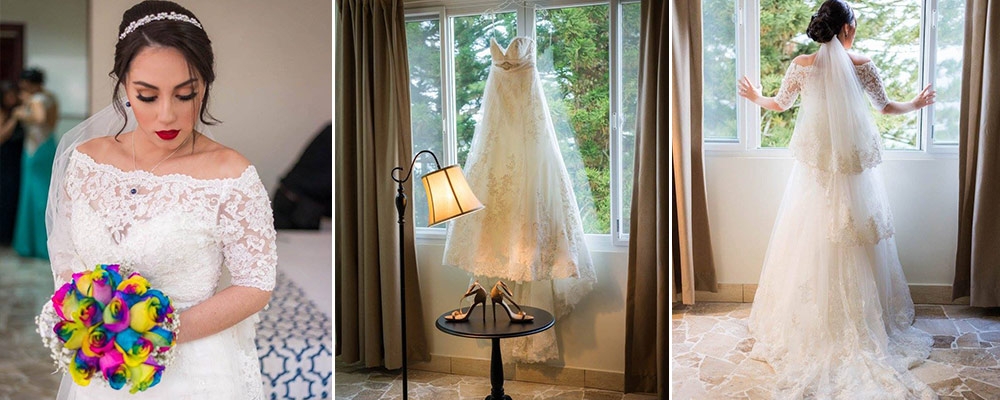 Q: Any advice or tips for future Mrs.?
Don't stress about simple things! Enjoy planning the wedding.
Q: What about your love story?
We are high school sweethearts. We've been friends for over 10 years and boyfriend and girlfriend for over 7. He is my best friend and I couldn't ask for any other man. We laugh, we enjoy, we do everything we can together. We feel in love out of nowhere and now we've been married for 9 months and it's completely awesome!!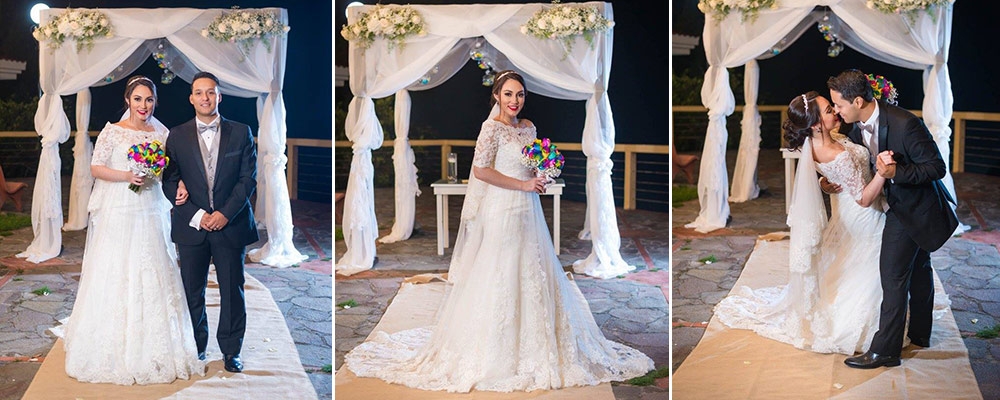 Q: Did you enjoy the wedding planning process? Why or why not?
I did but it was a bit difficult because I planned my wedding out of country. The good thing is that my husband was involved in the process and him and the wedding planner were the perfect help. I barely stress out.
Q: What was the inspiration behind your wedding theme?
His a Pilot and I worked at the airport we've been always in love with airplanes and aviation so since the beginning we had no doubt that that was our themed.
Q: What was the best/most memorable part of the day?
Sharing the new experience with all my love ones was the best part.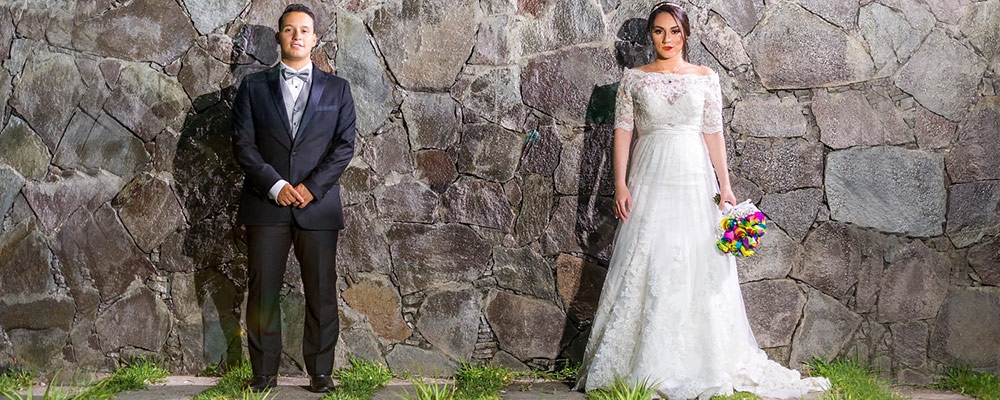 Q: Why did you choose #Cocomelody for your bridesmaids?
Because I liked the ombre style and it was perfect for my theme and the colors of my wedding. Plus you guys had different styles and they got to choose.
Q: What did you love most about your custom Cocomelody dress?
The way I could change my wedding dress into 3 completely different dresses, my guests thought that I changed 3 times and it was just one dress. I just loved it!
Q: What do you think about Cocomelody?
Cocomelody rocks! The staff was great when picking my dress and they help me through all the process, my bridesmaids also wore Cocomelody dresses and they were beautiful. I'm very thankful!!