Rachel & Manny held their romantic I dos in Temecula, California. The wedding was planned around the floral arrangements, with a rustic theme. Congratulations Rachel & Manny, we're so honored to have been apart of your special day!
All photos were taken by Radiant Collective.
Wedding Dress Style: #LD3932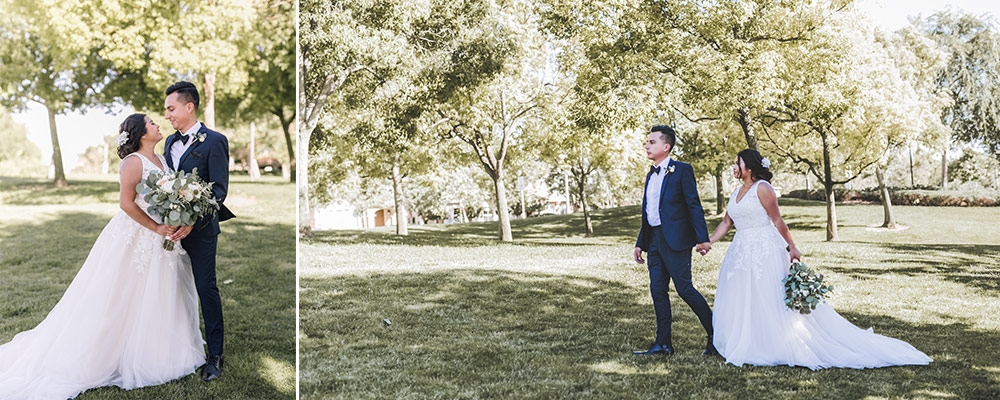 Q: Any advice or tips for future Mrs.?
Involve your husband-to-be in any way possible. Whether or not they admit it, our men have had a dream or two about how they want their wedding to be. Ask them about their preferences; after all, it's both your wedding. Some of what they suggest might not be your preference but find a way to fit them into the wedding. It serves as great practice for compromising and making decisions together! Star Wars doesn't scream rustic floral but I found some creative ways to incorporate some elements into our wedding!
Also, realize that as much planning and detail work that you do for your wedding, something/some things will go wrong the day of. It's just how weddings work. But embrace those moments as nothing more than memories you can laugh about later on. Don't sweat the small stuff and just enjoy one of the biggest days of your life.
Q: What about your love story?
We met online, actually. Christianmingle! (Haha). We were both in a place where we weren't really looking to find anyone, but somehow we found each other. After over two months of texting and chatting, we decided to meet (he was incredibly patient and waited until I was comfortable about it). The first date was more like a reunion with an old friend. There was no first-date awkwardness at all. We joked around and just enjoyed each other's company. We both found peace with each other, and we were able to be ourselves. The rest, as they say, is history.
Q: What was the inspiration behind your wedding theme?
Fixer Upper! I am totally enamored by the rustic elements that Chip and Joanna Gaines utilize in the homes that they flip and that's what led me to fall in love with rustic design. Wood, tin, and jars is where it's at!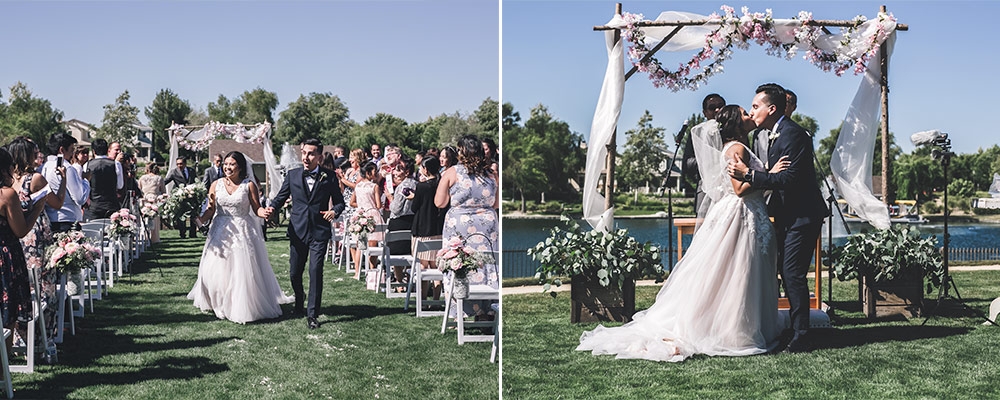 Q: Did you enjoy the wedding planning process? Why or why not?
Yes and no. Yes because I did enjoy making my vision come to life. And, no, because everything wedding related is so darn expensive and it was so stressful trying to figure out ways to still have the details that I want without spending every bit of our savings on one day of our lives.
Q: What was the best/most memorable part of the day?
Best part of the day was when my husband serenaded me with his groomsmen in a cappella. Then, he also sang one of our favorite songs after. He sang every word of that song as if he wrote them especially for me.
Q: What did you love most about your #Cocomelody dress?
The lace appliques. They added that rustic touch without going overboard. It was honestly my dream dress.
Q: What do you think about Cocomelody and the customer service?
I absolutely adore Cocomelody. So much so, that I got two of my friends to get their dresses from Cocomelody as well. The prices can't be beat. For the quality and design, you pay half of what you would at most bridal shops. In an age where anything wedding related is priced up at least 200%, it was so wonderful that I found Cocomelody. And we received the best customer service as well. The staff goes above and beyond to make sure that you are getting the perfect dress. Puey is a gem. He really made sure that my dress fit perfectly and that I felt beautiful in it. He was so lovely during the whole process that my mom wanted him at the wedding too!