The look of love. Surrounded by friends and family, Rinkal & Jubin definitely had one Pinterest-worthy wedding. Their gorgeous church nuptials were set in India and pre-wedding in SF, California! The entire day is unforgettable and Rinkal's off-the-shoulder dress is out-of-control gorgeous which left us in awe! Just total dream gown status! Congratulations to Rinkal & Jubin and wish them happy forever!
All photos were taken by Andygraphy studios & Sach Patel Photography.
Wedding Dress Style: #LD3832
Q: Any advice or tips for future Mrs.?
Plan in advance to avoid panic mode. For all tasks related to wedding , assign it to friends and families. We were very lucky to have all of our friends helping us in every small task of wedding.
Q: What was the inspiration behind your wedding theme?
We always wanted to do old school church wedding amidst our friends and families! Also before wedding, we wanted to do pre-wedding photo shoot in California because this is our home. So we had 2 days road trip and got photos clicked from professional photographer. Also our wedding was friends reunion after 5 years. We had people flying from different corners of world Australia, Canada, USA to attain our wedding. It was bug reunion of 25 college friends!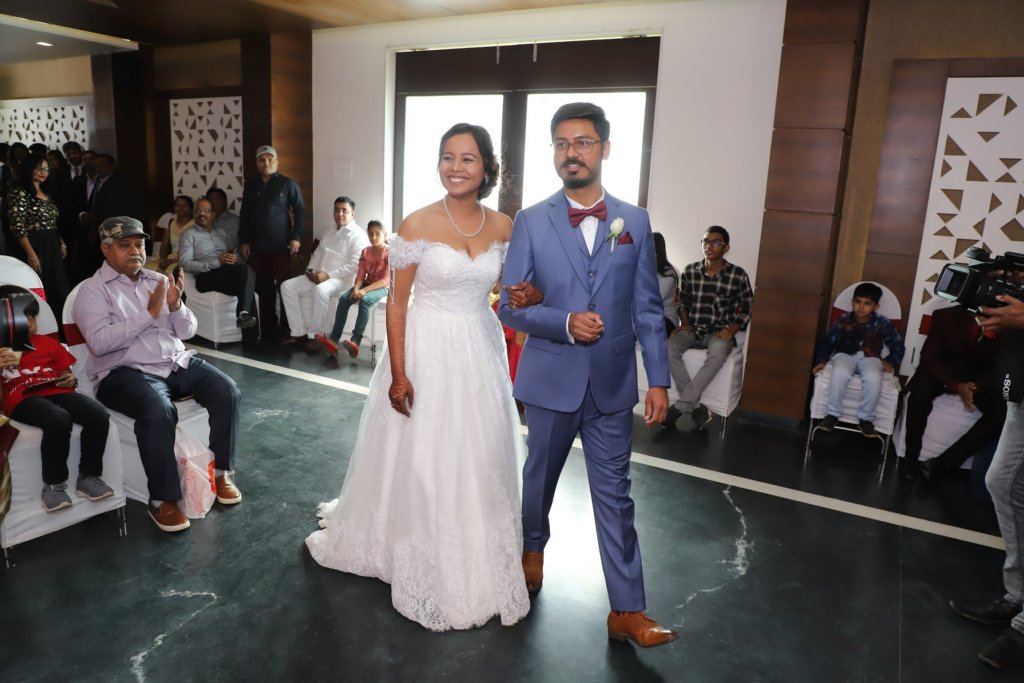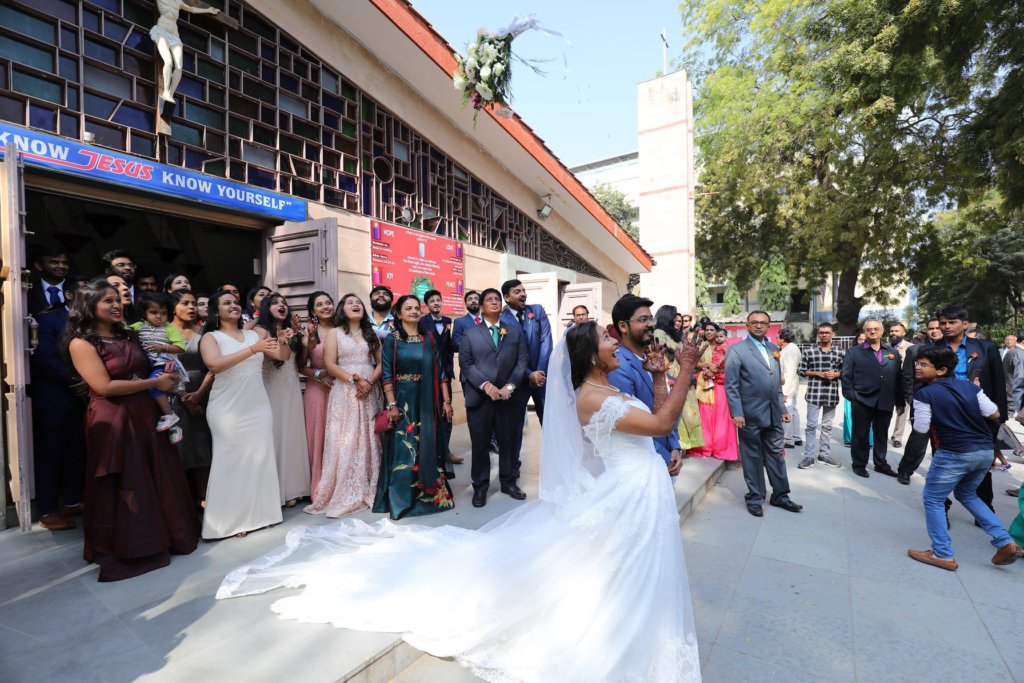 Q: Tell us your love story! Where & How did he propose?
Me and my now husband met 10 years back during our engineering bachelor college. Our families are back in India so we flew back to India for wedding.
Q: How would you define the message "Dare to Love"?
We both follow different faith of religion. So we got married by 2 rituals. On 7th January, we got married by Hindu rituals and on 8th Jan we had church wedding. Our love has no boundaries of religion. We have mutual respect for each other faith and celebrate our love each day.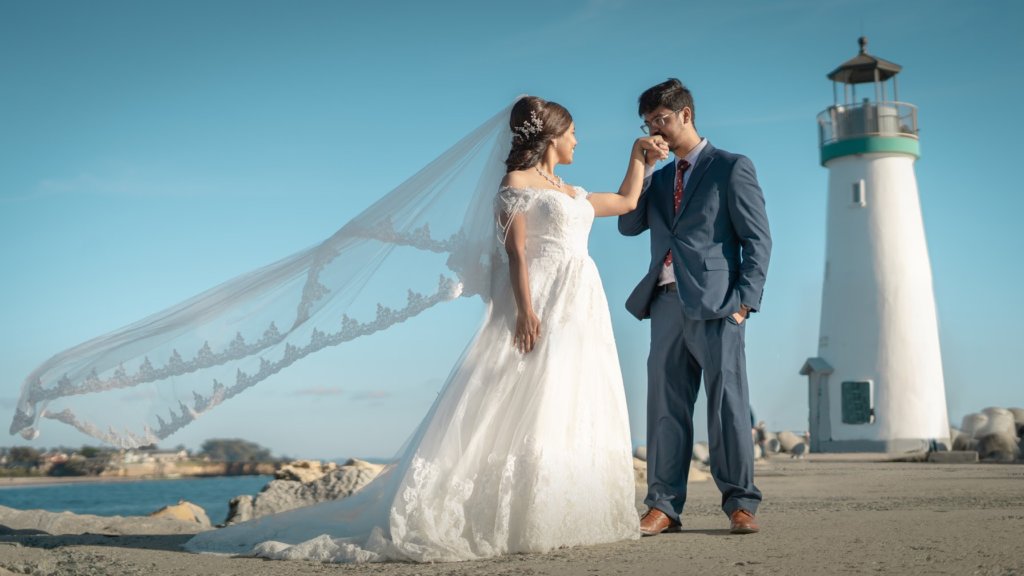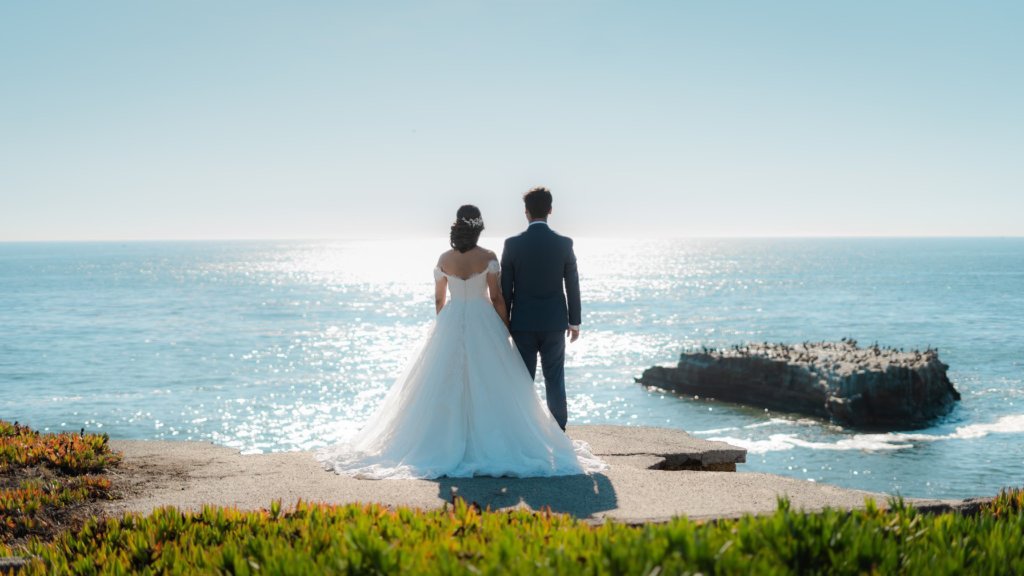 Q: What was the best/most memorable part of the day?
1. I had my 2 best friends as my "flower girls". They are grownups 28 year old guys. I was very sweet and very funny too! 2. For witness of our church wedding, we had one of our common college friend sign as witness. Of course, we have been friends for so long so you don't think of religion in friendship. So after out wedding someone put our 3 people picture on social media.But later it came to our attention that our friend follows Muslim by religion and so the picture caught people's attention and it went viral. So it was great example of friendship and love. A Hindu boy married a Christian girl and witness signed by a Muslim guy. We got featured in local newspaper of India and some blogs too.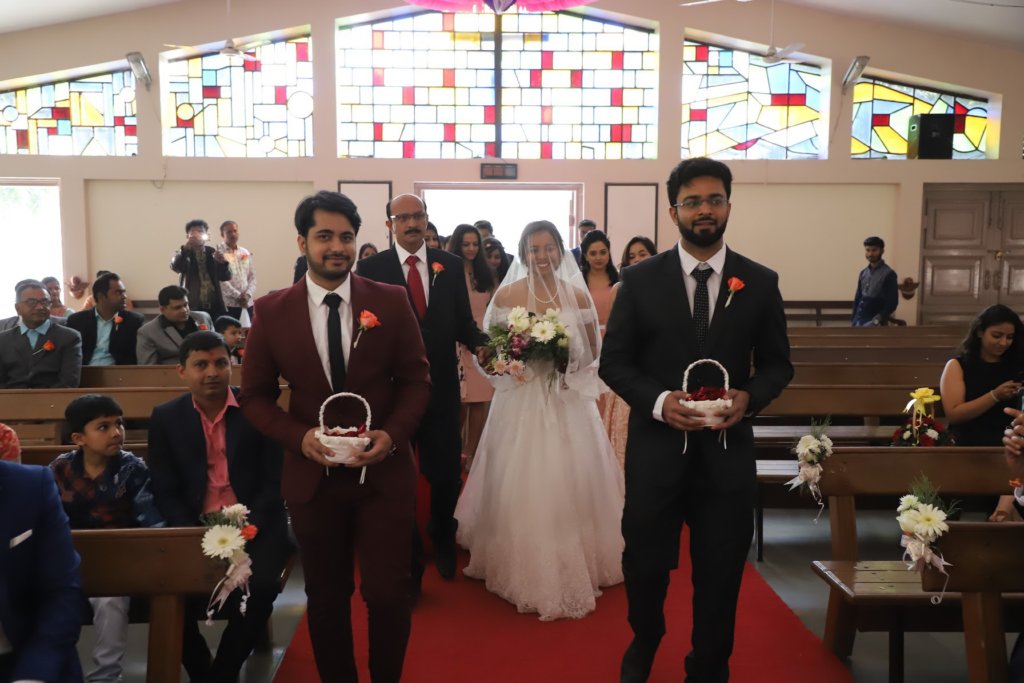 Q: What did you love most about your #Cocomelody dress (es)?
1. They are great quality for very reasonable price. I had been to many local and franchise bridal store and Cocomelody was only store to give me good quality as such reasonable prices. 2. Wedding dresses are very comfortable and true to size. 3. Varies styles and sizes in one place.
Q: What do you think about Cocomelody and the customer service?
1. Full points for service. So I ordered my dress and when i came back for dress pickup, i lost 20 pounds and I panicked as dress no longer would fit me. But Benjamin(my sales guy) was best. He said he will take care of things and next time I come after 20 days and my dress is perfectly fitting me with my new body measurements. 2. Always on time for appointments, very friendly as well as professional staff. 3. Lots of nice accessories also available to match with your dress. Highly recommend Cocomelody!