Sydni & Justin were married at Simple Blessings Barn Venue, in Johnson County, Missouri. They had a rustic "John Deere" wedding and chose emerald green, with ivory and yellow accents for their wedding colors. And how perfect do her bridesmaids look in that gorgeous shade of gren? We're obsessed!
All photos were taken by Kenzie Fairchild Photography.
Wedding Dress Style: #LD3932
Bridesmaid Dress Style: #COZK15009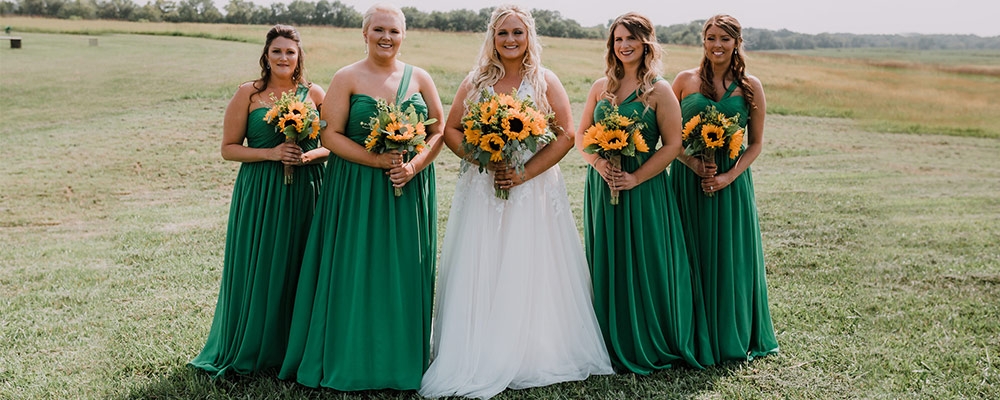 Q: Any advice or tips for future Mrs.?
Try your hardest to work together and make decisions you both like. Get a great DJ to help keep your guests involved. Have a great photographer since you'll have the pictures for a lifetime. When the big day comes, try to stay calm and enjoy every little thing!
Q: How did you meet? And where did he propose?
We met through a friend and rekindled our friendship a few years later. He proposed to me when I was questioning how much he really cared for me. He had been waiting for the right time, and at home together was the perfect time.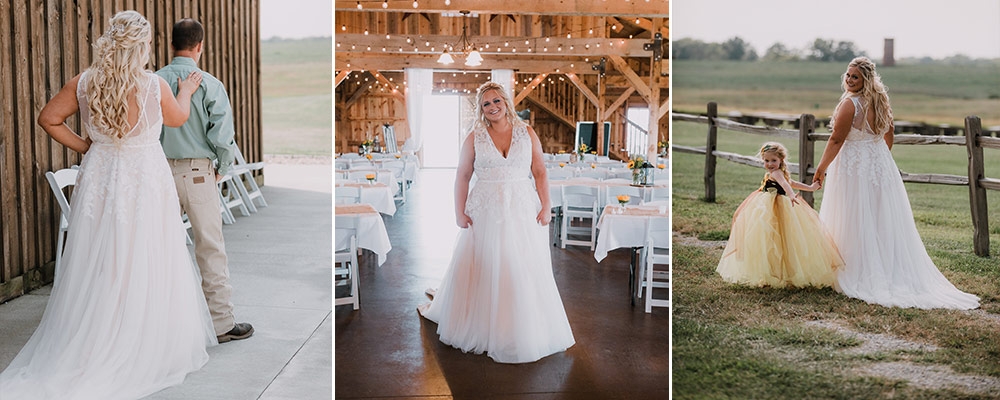 Q: Did you have a particular theme or color scheme? Is there a story behind this color theme and why you chose it?
Our colors were John Deere green and yellow. My husband is an avid tractor puller and is obsessed with all things John Deere.
Q: Did you enjoy the wedding planning process? Why or why not?
I did enjoy deciding the scheme and decorations. The little details got to be a little tedious. But never let anyone push you into doing something you don't want.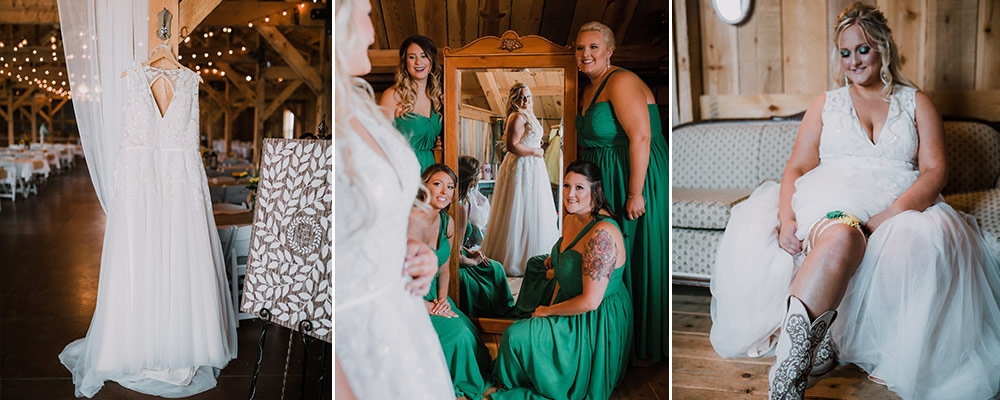 Q: What was the best/most memorable part of the day?
The most memorable part was seeing my husbands expression when he saw me for the first time. He didn't know what my dress looked like at all. But he is not great with words but him telling me I was beautiful was definitely the greatest feeling.
Q: Why did you choose #Cocomelody for your bridesmaids?
I heard great reviews about Cocomelody and I was buying all the bridesmaid dresses and didn't want to spend a fortune. With Cocomelody they were great prices but great quality also.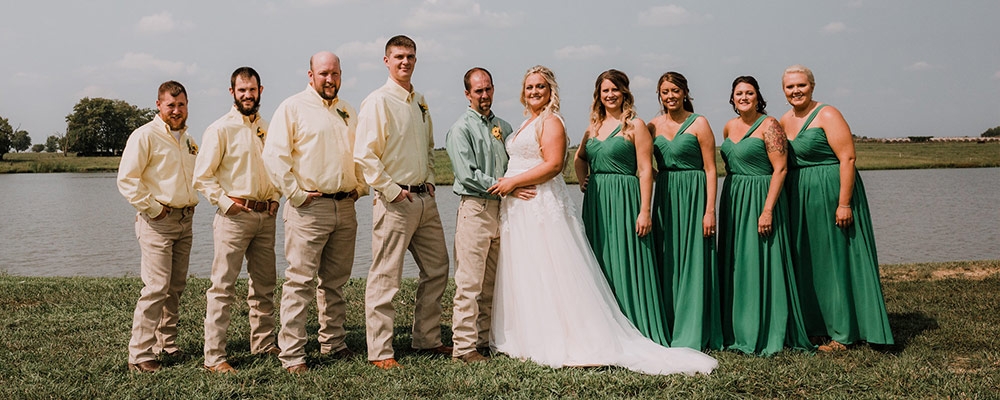 Q: What did you love most about your Cocomelody dress?
I was in love with my dress from the moment I saw it on Pinterest. I tried a few others on, but my wedding dress was stuck in my head. The beautiful back interest and unique color were my favorite parts. It made me feel beautiful, and that's what every bride wants.
Q: What do you think about Cocomelody and the customer service?
I had to work with customer service of Cocomelody a few times and they were very nice and efficient. Overall I had a great experience.
Facebook Review from Sydni: