Roobina & Henry's Semi-Vintage Fall wedding in The Great Ceasar Banquet Hall in Tujunga, CA looked like a magical fairytale, filled with burgundy, blush and copper colors! And Roobina's dream gown totally showed her beauty and charm. It was such a pleasure to make her dream dress and to see her stunning bridal glow! Congrats to these two lovebirds!
All photos were taken by Royal Gor Studios.
Wedding Dress Style: #LD4620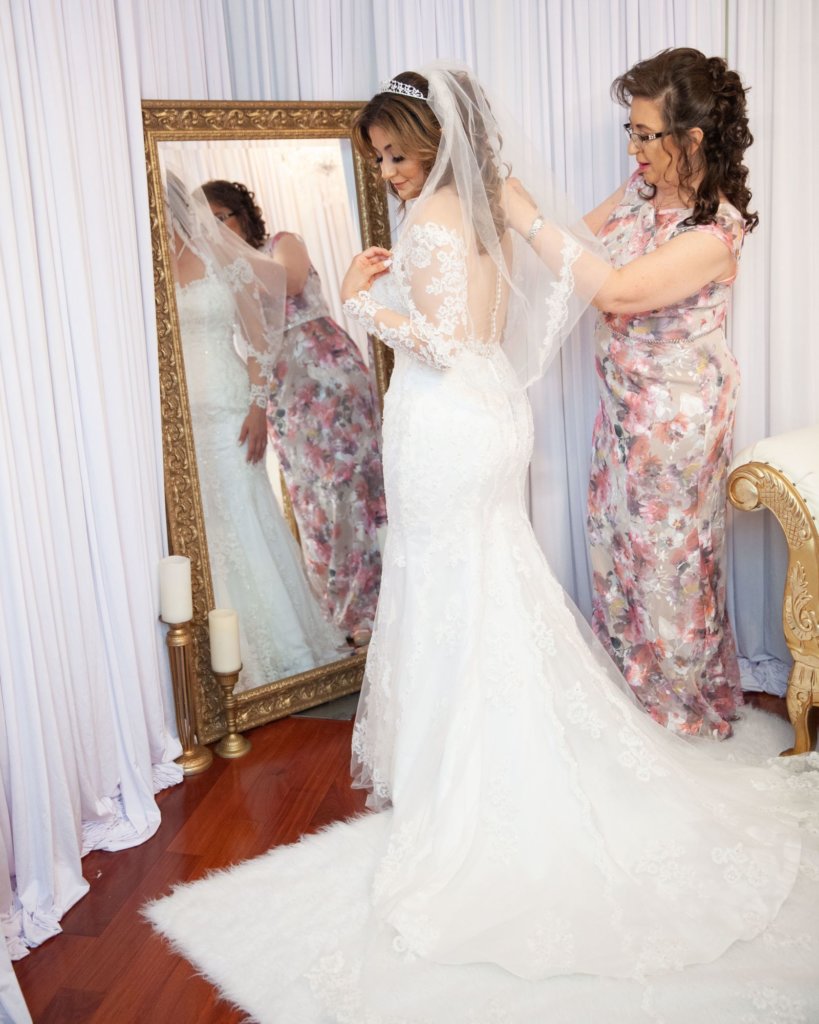 Q: Any advice or tips for future Mrs.?
Do not stress yourself out, enjoy every moment! Time flies and it's important to cherish all the little things this special time of your life has to offer!
Q: Did you have a particular theme or color scheme? Is there a story behind this color theme and why you chose it?
Our theme was Fall and our colors were burgundy, blush and copper. These colors were always our favorites and they just so happened to fit the "Fall/vintage theme" perfectly.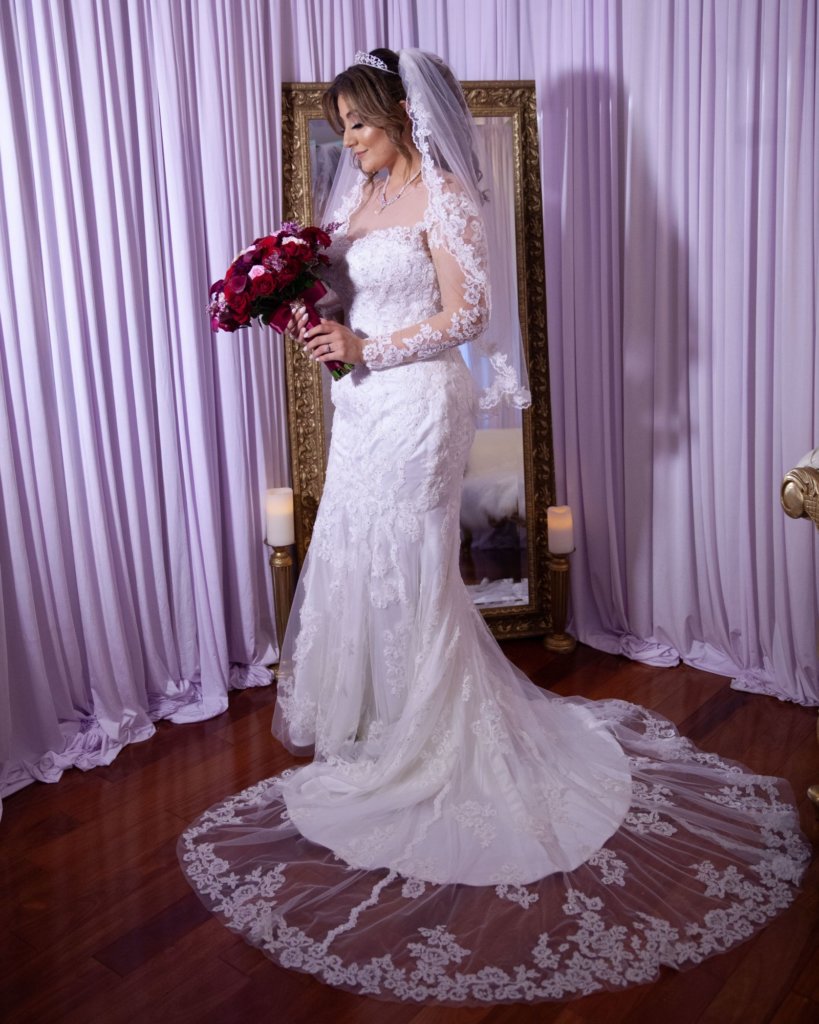 Q: Tell us your love story! Where & How did he propose?
My fiance proposed on a beautiful cliff overlooking the ocean in Malibu. He told me that we were going for a photo shoot and as we were taking pictures, the photographer asked me to turn around so he can get a picture from the back but in about a few seconds he said never mind actually just face Henry. When I turned around I saw him on one knee and it was as if my whole world became brighter! It was the most magical moment I have ever experienced. He told me he loved me and wanted to spend his life with me. After I said yes, he had yet another surprise. He had gathered all our friends and loved ones and had arranged a surprise party for me. Everything about that day caught me completely off guard and I absolutely adored every minute of it. He did an incredible job choosing the location and planning the whole day. I will never forget the magic of that beautiful day.
Q: How would you define the message "Dare to Love"?
Falling in love is easy but promising to love someone for the rest of your life is a difficult yet beautiful commitment. If you find someone you love and who loves you back, "dare to love" them for the rest of your life because that type of love only happens once in a lifetime and once you allow yourself to fully experience it, it is an out of this world experience.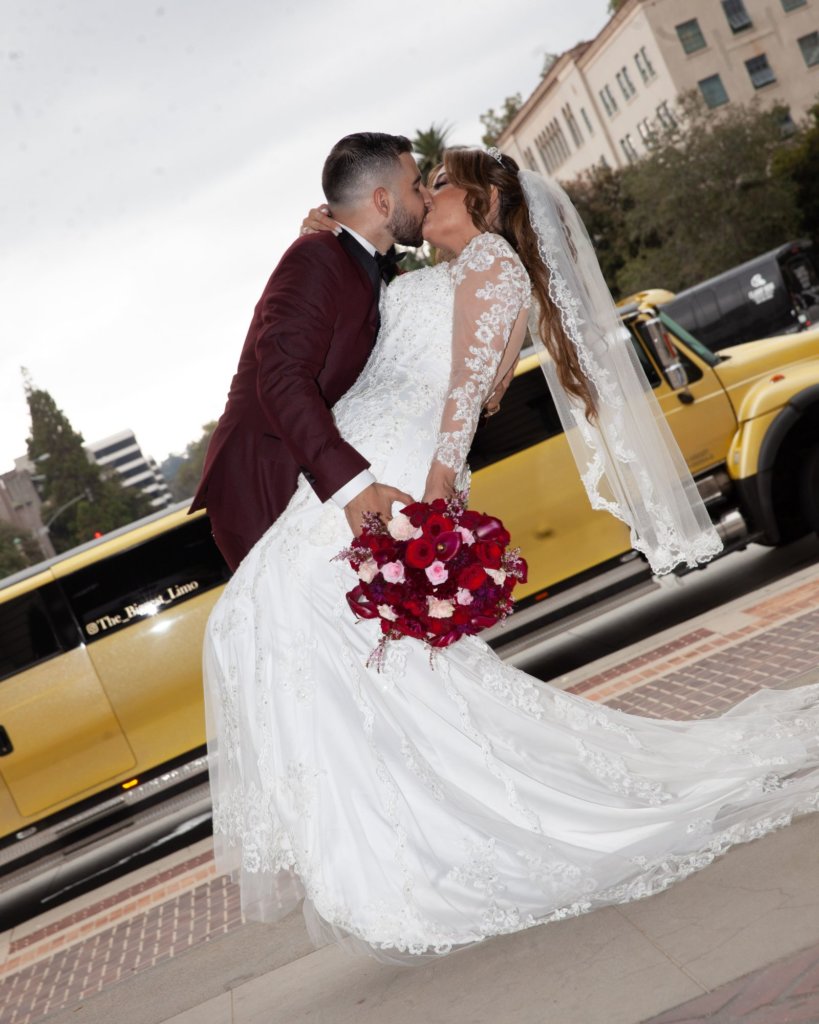 Q: What was the best/most memorable part of the day?
The first time my husband saw me that day had to be the moment that felt extremely memorable. As I walked out, I saw the joyful tears in his eyes and I was just as happy to see him. It was as if everything we had been through and worked for had been leading us up to that exact moment. Everything finally fell into lace and all my anxiety was stripped away with just one glance at him and seeing his reaction when he saw me.
Q: Did you enjoy the wedding planning process? Why or why not?
Yes, absolutely! It definitely had its stressful moments but it was definitely a fun process. Picking the locations, picking out my dress and coming up with all the little details alongside my fiance created a very special bond between us. If I could go back , I'd tell myself to stress less and enjoy more.
Q: What did you love most about your #CocoMelody dress (es)?
It was my dream dress. When I walked into CocoMelody, I had been to so many places and was so hopeless. As I briefly explained my dream dress to one of the stylists, I had little expectations that she would be able to find it. When she walked out holding up my wedding dress, I was speechless. I knew that was the one and it was the first one I tried at CocoMelody. I loved the lace detailing on the sleeves, the neckline and the back. CocoMelody was the place where I had my dream moment of "This is the dress!" and I will forever be thankful to them for that!
Q: What do you think about CocoMelody and the customer service?
It was absolutely amazing. They worked with me to make sure I was entirely happy with all the details of my dress before I took it home. Their stylists and tailors were so incredibly patient and kind. I will always cherish the time I spent finding and tailoring my dress with CocoMelody.