Can you even?! We're so in love with Shana & Hogan's "Rustic Elegance" themed wedding in Azle, TX! Our bride Shana had everything she dreamed of on her wedding day: the perfect partner, their fur baby and her gorgeous gown. We are over the moon excited and grateful to have been able to make Shana's dream dress and witness her love and happy marriage! Congratulation to this lovebirds!
All photos were taken by Taylor Sivard.
Wedding Dress Style: #LD3932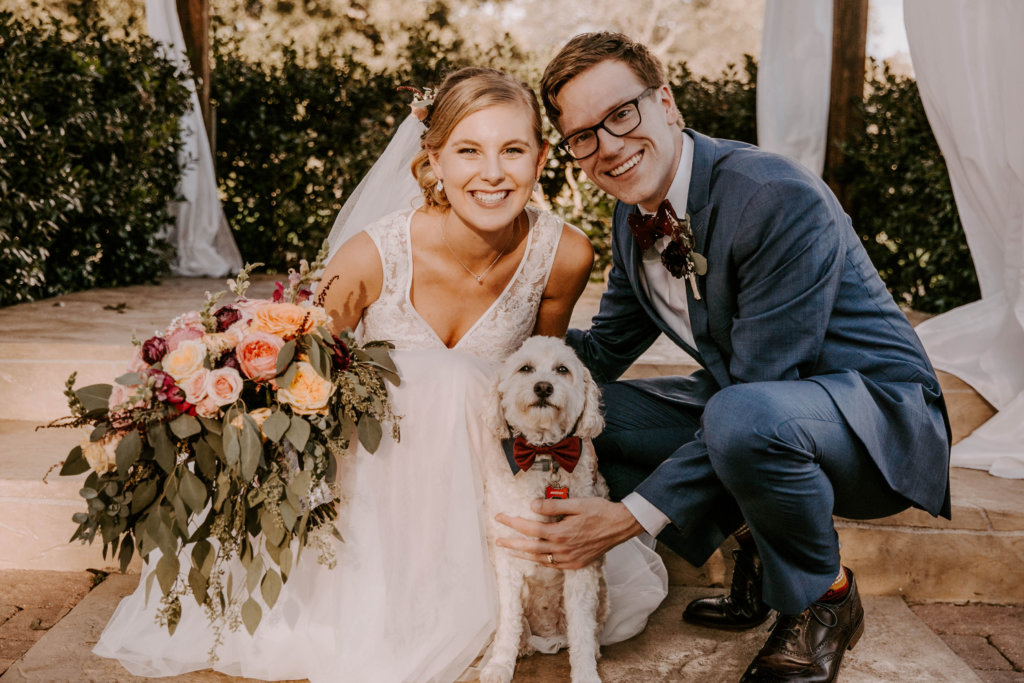 Q: Any advice or tips for future Mrs.?
Start planning now! Don't procrastinate. You'll be so thankful to have everything done save a few small errands the week of your wedding.
Q: Tell us your love story! Where & How did he propose?
The week of the proposal Hogan suggested we have a "date battle royale" where each of us would have a day to plan the perfect date. Naturally, I went first and he had the day after. His date was filled with visiting all of my favorite local places including my favorite tea shop, bakery, the bowling ally we had our first date, and my favorite hiking spot. That evening he surprised me with a beautiful blue dress and told me to get ready for an evening out. He surprised me again by taking me to the first place we met, an American art museum, and having one of my girlfriends there. She distracted me and Hogan managed to slip away. My girlfriend and I casually walked around the museum waiting for Hogan to meet back up with us. Eventually, we walked outside to the beginning of one of the museum's trail paths where my girlfriend told me to walk down alone. The trees were lined with pictures of Hogan and I throughout our relationship and handwritten poems were hung beneath each of them. As I turned the corner I saw a gazebo where Hogan was standing with a candle light dinner and music playing. We ate and chatted for a little bit before Hogan asked me to dance. When the song started to drift away he reached for the book in the middle of the dinner table and took out a ring box that was hidden inside it. He got down on one knee and I of course said yes! Then all of our friends came out from their hiding spots to congratulate us! He certainly won the date battle.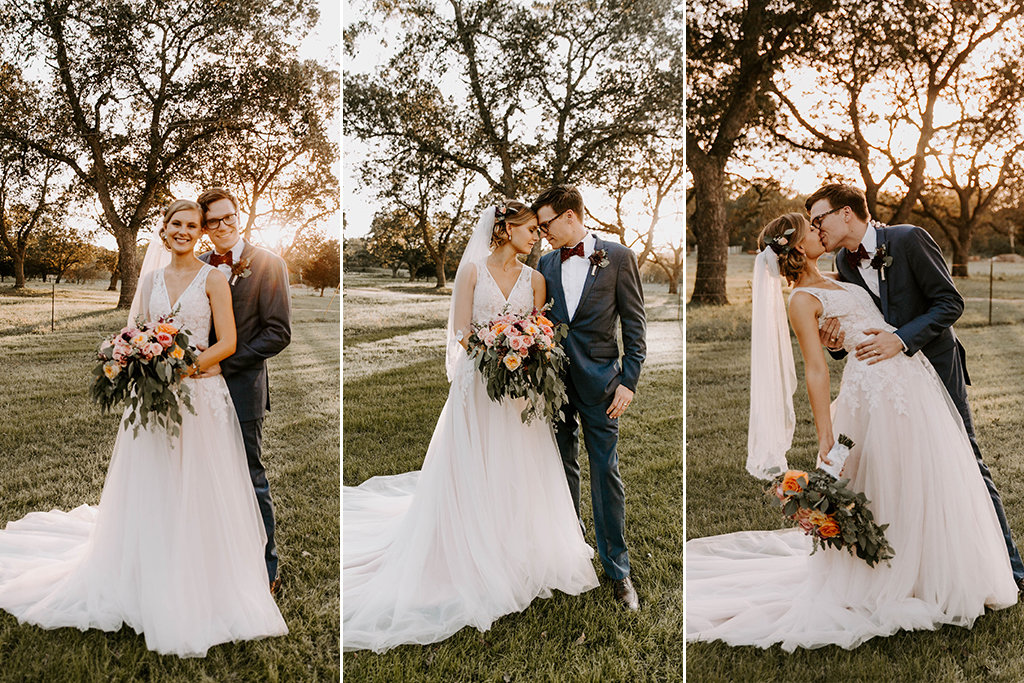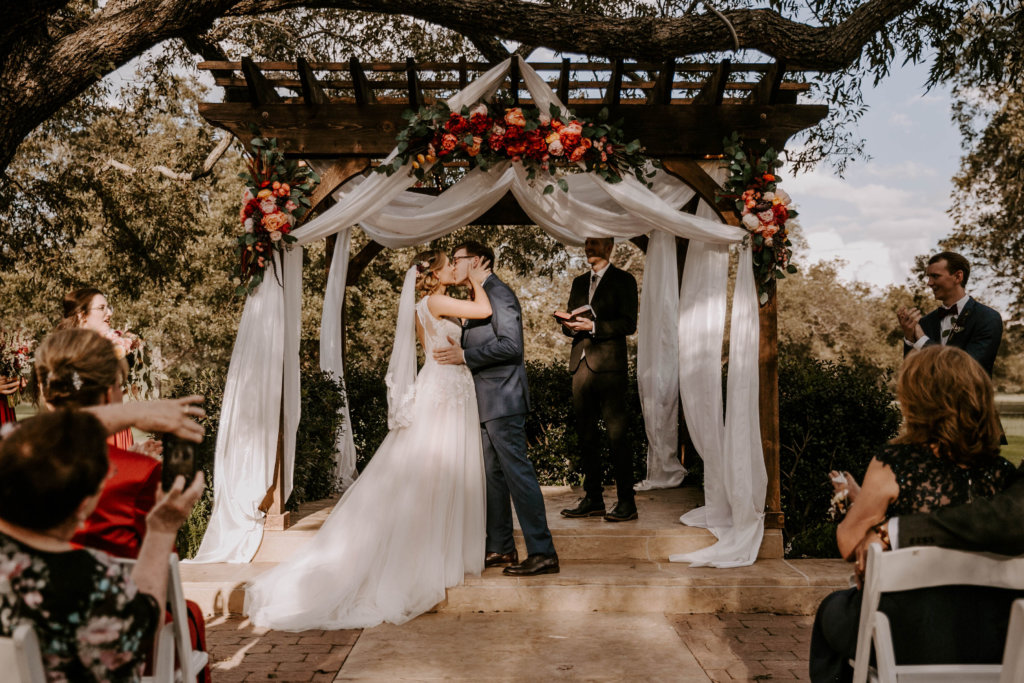 Q: How would you define the message "Dare to Love"?
Not being afraid to show your loved ones your whole self, because you know they'll love all of you.
Q: What was the inspiration behind your wedding theme?
Autumn is Hogan and I's favorite season, so I knew that I wanted to embrace all the beautiful jewel tones and fall favorites of the season. Whenever people asked me what my theme was I would say picture a fall festival, but with elegance – lots of rich colors, wheat, and natural textures, but also crystals, clean lines, and simplicity.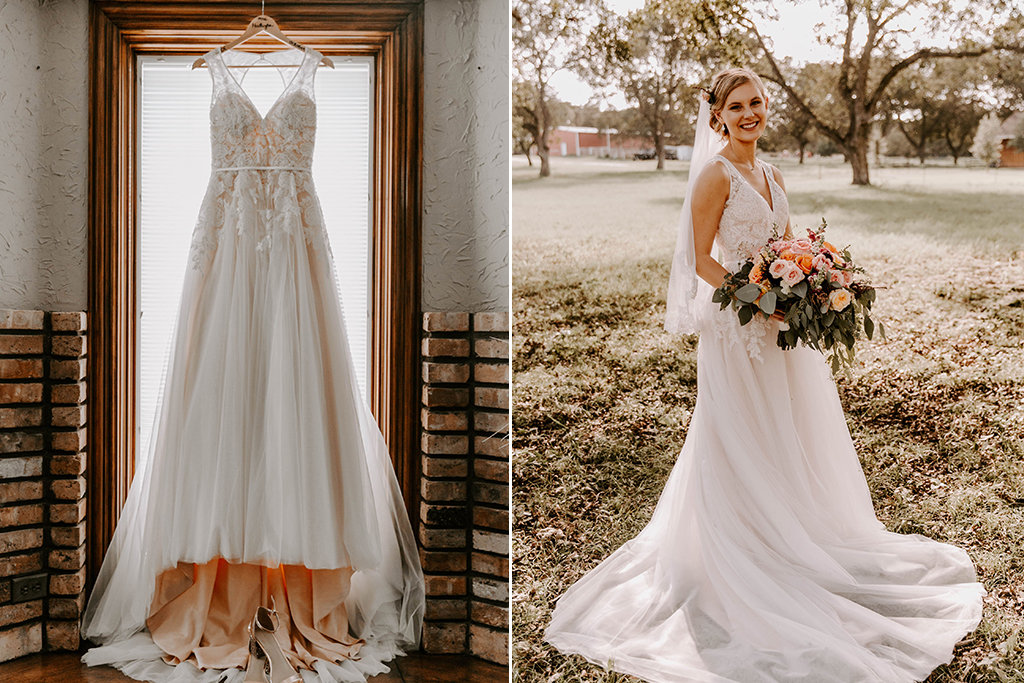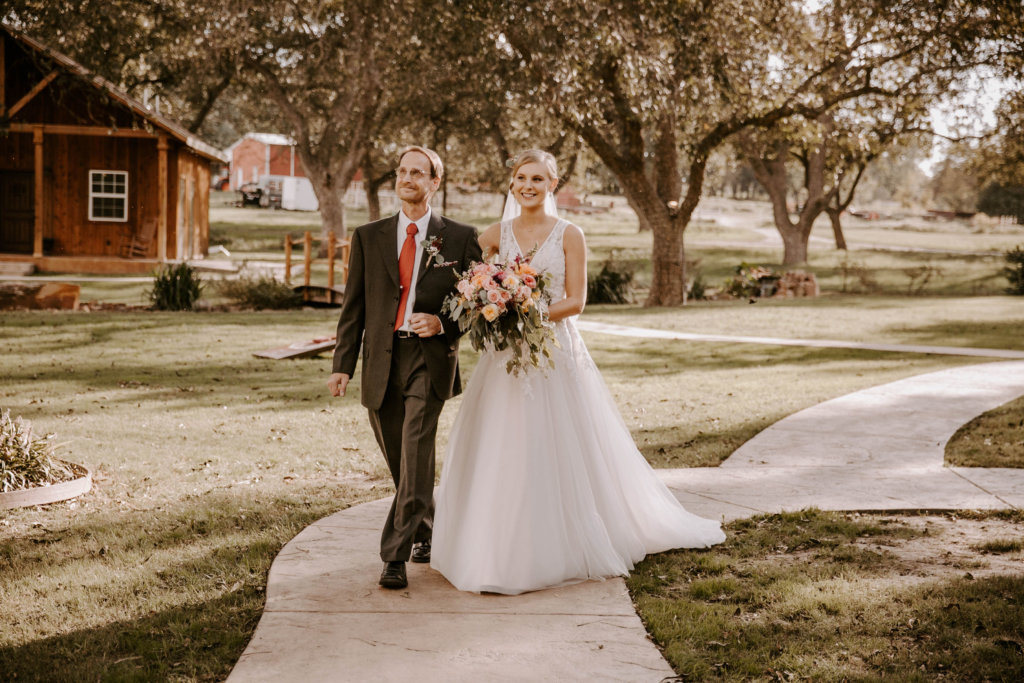 Q: Did you enjoy the wedding planning process? Why or why not?
Yes and no. I'm not going to lie, it. was. hard. Lots of time and thought went into our wedding, but the end result was exactly how I imagined it! I also loved having the opportunity to spend quality time with my Mother-in-law who helped me plan a lot of the day because unfortunately my Mother lives across the country. It was also incredibly satisfying seeing all my visions starting to come together as we were planning.
Q: What was your hubby's reaction when he first saw you on your big day?
He was elated! We had a first look and when he turned around he had the biggest grin on his face. He even raised his arms in excitement. Before our wedding day I had him write down what he imagined I was going to look like. He was definitely surprised to see how different I looked from what he had imagined and thoroughly enjoyed examining my dress, jewelry, hair, and make-up. He absolutely loved how I looked.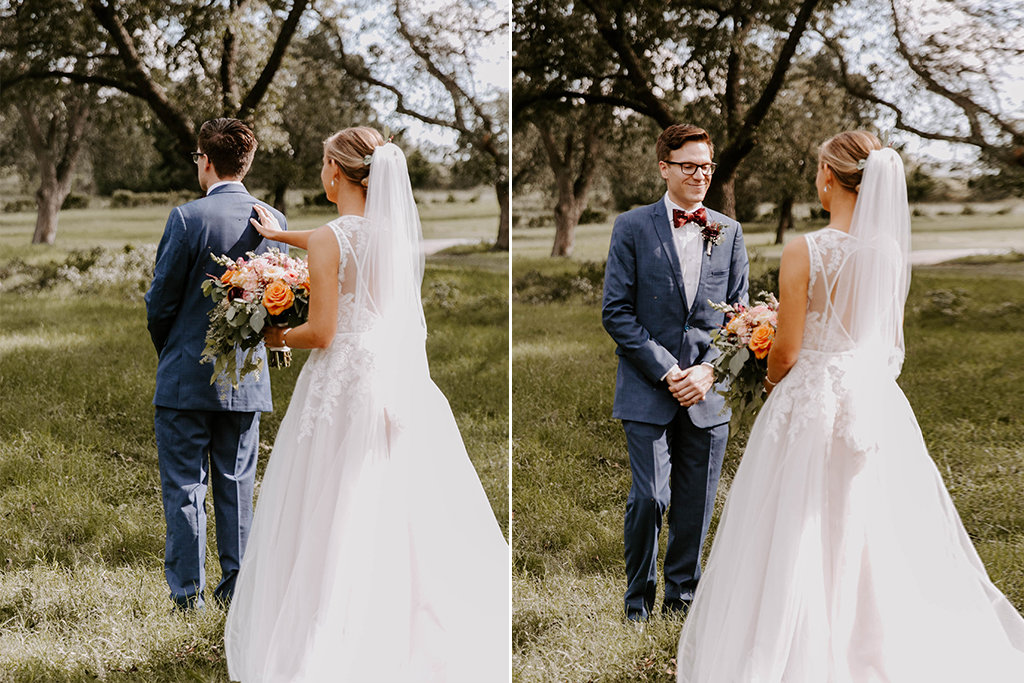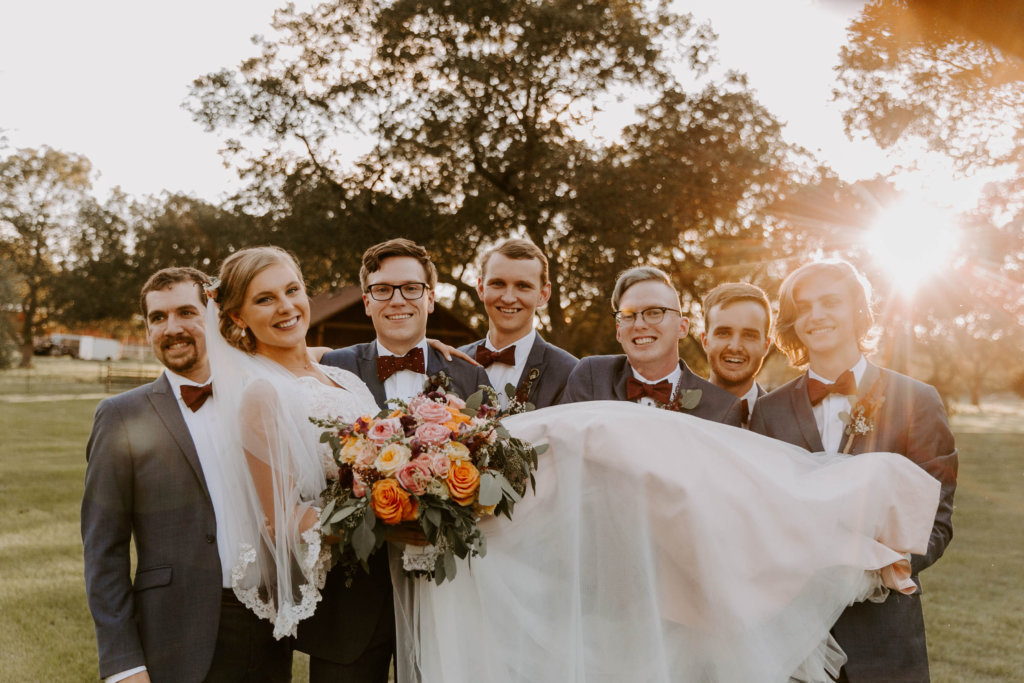 Q: What did you love most about your #Cocomelody dress?
Everything. It was seriously everything I wanted my wedding dress to be. I loved the beading, lace, blush, and all the tulle. I felt like the most gorgeous and elegant woman ever on my wedding day!
Q: What do you think about Cocomelody and the customer service?
Thankful. When I ordered my dress I unknowingly ordered the incorrect blush material. Customer Service reached out to me pretty quickly after I ordered to alert me of the issue and suggested which blush materials to select from. Cocomelody saved me from completely ruining my dress! Thank you, thank you, thank you!!