Shauntay & Brianna had a glamorous wedding day surrounded by excitement and love! Their wedding featured a romantic robins egg blue theme. We can't wait for you to see their special day!
All photos were taken by Antonio Green.
Wedding Dress Style: #LWZT15044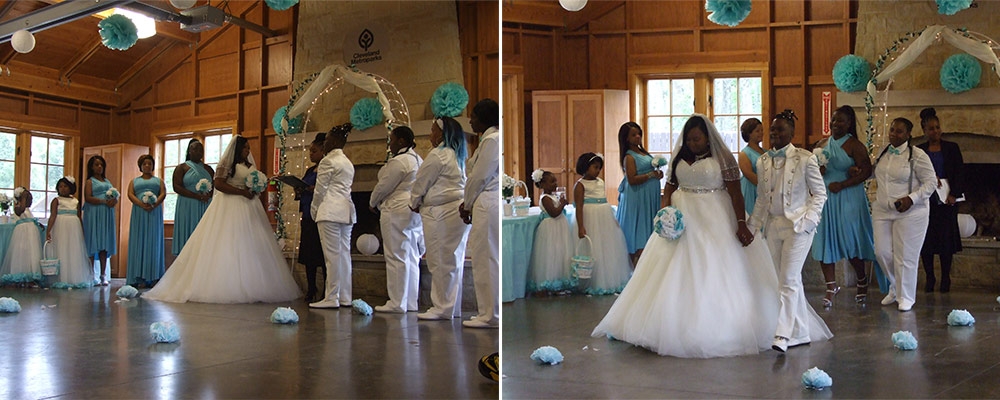 Q: Any advice or tips for future Mrs.?
Rehearse as much as you can, and make sure your vendors can attend the rehearsals. Plan early, and utilize discount stores and coupons. Research, research, research! And always have a back up plan if something goes wrong. I can tell you this, once it's over, it's the happiest moment of your life! Things will go wrong no matter how much you have planned and prepared, but its not the end of the world, because truefully the guests won't notice. 🙂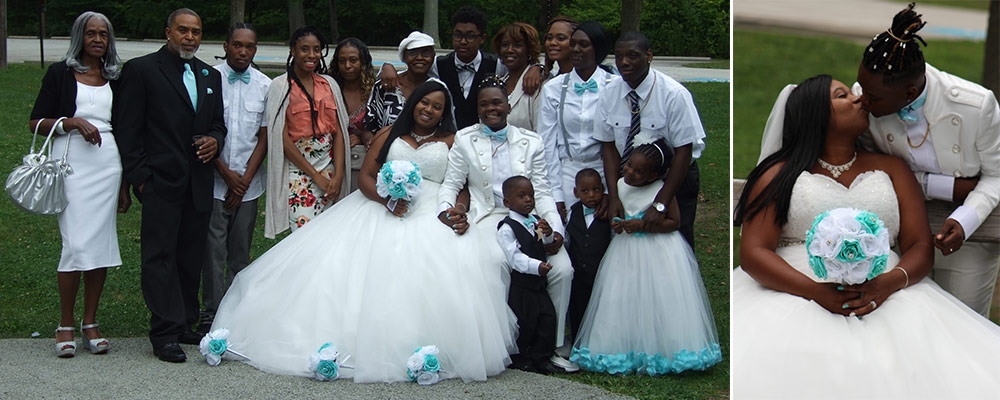 Q: What about your love story?
Like most millenials we met online. We didnt move fast at all, but once we went on our second date we were inseperable. She proposed to me on black friday, we were walking through a department store, and we stopped in the jewelry section. I was looking at the diamond engagement rings; she walked over to me took my hand and said "I can't keep going on, knowing that I haven't put a ring on it. I want you forever, I can't have you walking around like this!" So she bought a ring for me that night, and though it wasnt your traditional proposal, it was so romantic!
Q: What was the inspiration behind your wedding theme?
A Tiffany's wedding ring catalogue. I adore Tiffany blue aka Robins Egg Blue.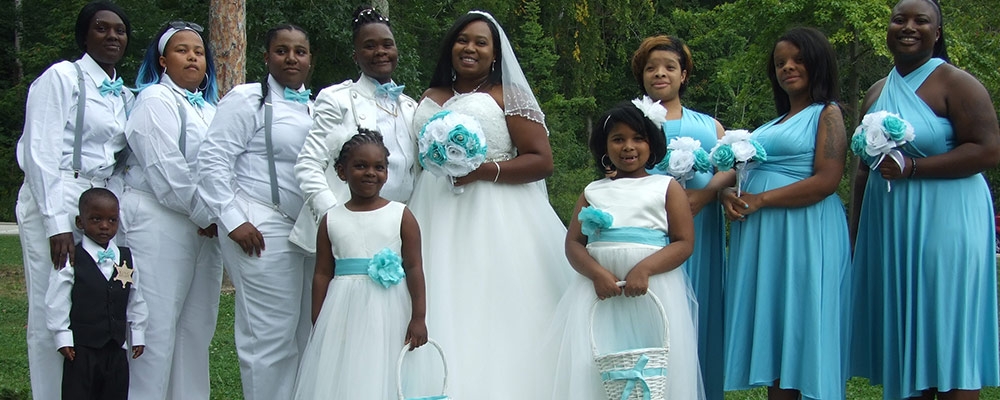 Q: What was the best/most memorable part of the day?
When she put the wedding ring on my finger, our first kiss, and our first dance was just overwhelminly sentimental, and romantic, and just ever girls dream. It does feel like what you thought growing up as a little girl…but better!
Q: What do you think about Cocomelody?
Delivery was fast, customer service at Cocomelody was polite and courteous, and their description and reviews are legit.
Facebook Review from Shauntay: